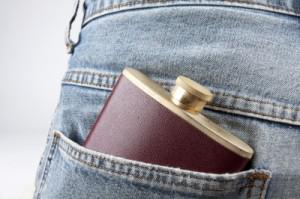 Credit
I have shared my boyfriend's problem with alcohol on the blog in the passed but since the last blog he's done another two detox's so I thought I would give you all an update on his progress.
The first detox lasted two months and just recently he was admitted to hospital after having an accident on is bike and crashed into rails, he broke his nose and fractured his cheekbone. At the moment he is not drinking but every second of the day I am worrying he will start drinking again, or every worse come home to him dead.
I've seeing him go through the withdrawal which is really bad, he shakes , sweats and hallucinates. As well as being an alcoholic he has anxiety issues so I have to stay with him at the hospital and sleep on chair, so he stays there.
Stress can trigger him to drink again, he was drinking vodka and when he was admitted to hospital in September 2011 he was told he had a fatty liver. During his recent stay in hospital they didn't scan his liver so I don't know if there is any more damage, but I feel like walking away. Just packing mine and my three babies bags and walking away from him, its not fair on them seeing their dad doing this to himself and its not fair on me.
It hurts me so much when he is drinking, I think why am I not good enough, I am falling out of love with him, he's not the person I fell in love with 9 years ago. He's not the person I once knew, the drink has took over and I don't think he is ever coming back.
I love him more than anything and I've fought for him so much but the fight has gone now. I am scared of losing someone else I love and being a single mom. I would do anything for him to be normal and not an alcoholic but I don't think it will ever be.
I will be surprised if this detox he has just done will last, how long until he's back on the vodka? The demand of his problem is huge, in my eyes is the government should do something, I just wish I knew what to do help him or should I go?
If you would like to share your own anonymous story with the blog you can submit it to share with our readers.