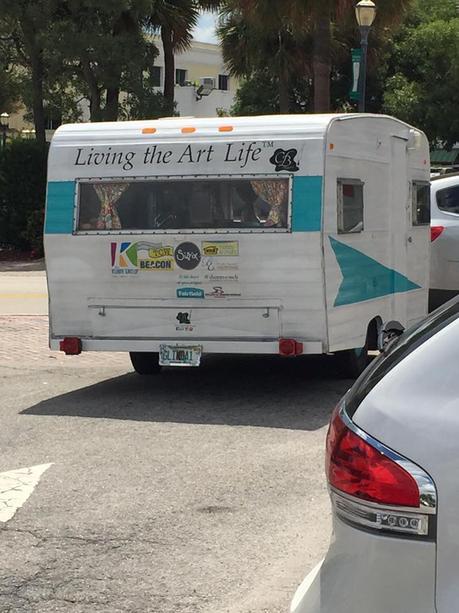 …on the road again…
And we are off!  I'm on the road and heading Midwest to new adventures and new stores.  I get the opportunity to make new friends and visit new places I've never been before.  I really think I need to get one of those RV map stickers to add to the side of Glinda…what do you think?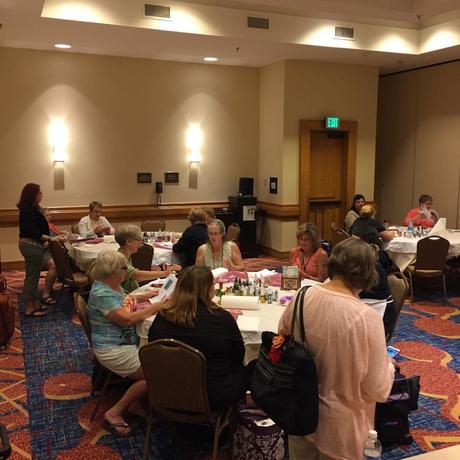 My first stop this week was at The Collins Group tradeshow right here in Orlando where I taught a class for The Crafter's Workshop using a lot of stencils.  We had a full class and lots of fun.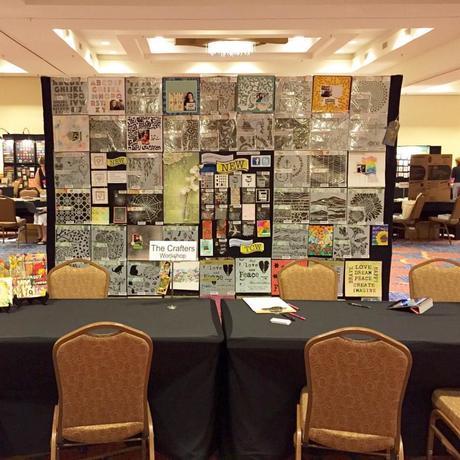 I set up the booth for The Crafter's Workshop and had a great day meeting store owners, taking orders, and even booking future classes.   I'm heading back to Georgia and North Carolina in November and watch out Texas & Oklahoma as I'll see you in February.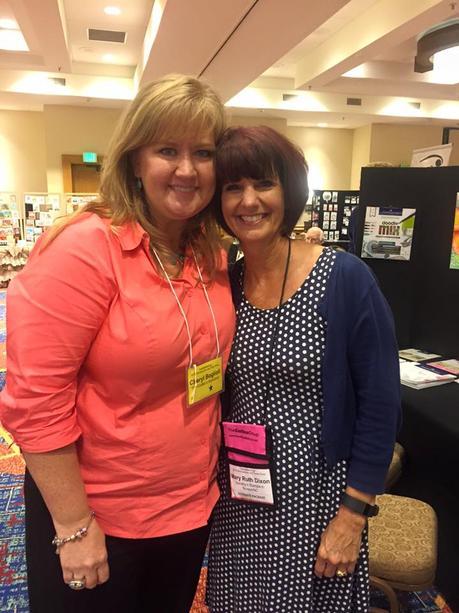 I got to visit with Mary Ruth Dixon from Dorothy's Stamps-n-Scraps in Boiling Springs, North Carolina.  I'll be there October 9-10.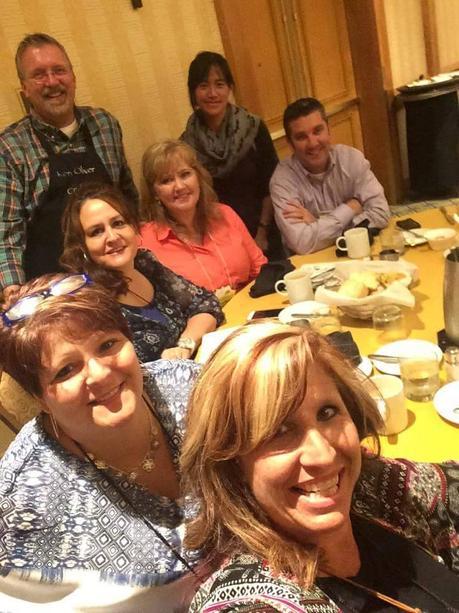 Catching up with friends is definitely one of the best things about these events.  I laughed so hard with Carolyn Ross, Anita Houston, Ken Oliver ,  Yvonne Blair, and many more!
Today I'm heading out of Florida heading up to Imagine That in Columbus, Nebraska.  Let's see how far I'll make it today.