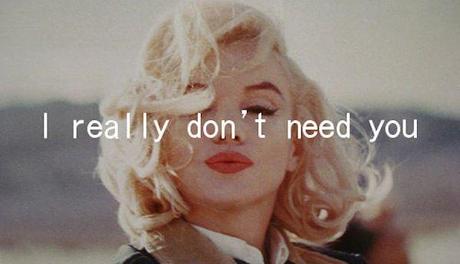 Living Single in 2015 won't be easy. Just as it wasn't in 2014 & 2013. More women are staying single (longer) in hopes of finding Mr. Right instead of Mr.Right Now. Today, I share some of the not-so-great moments of being a single woman in America in the year 2015. A video commentary is also embedded below.

5. SICK AND ALONE
After a few days of being totally down and out, it had me thinking about my love life. Basically how much it sucked right now. Having to roll out of bed to tend to myself made me realize just how much I need to focus on finding my perfect companion. Someone who could put up with me when I'm at my worst.
4. THE 3RD WHEEL
No one wants to be the 3rd wheel (or any other odd numbered wheel) — EVER! Friends and family have the best intentions and you have to love them even more for it. But singles DON'T like going out with a group of couples. It's way too awkward.
3. THE BLIND DATE & HOOKUP
Here we go again. Our beloved friends and family can't bare to see us doing it solo. They go out of their way to help you find that perfect someone. How do you say I appreciate the sympathy and the consideration…but, no thanks?!?
2. SINGLE TILL MARRIED FRIENDS
Some friends are only there for the ride. Once you find a single girlfriend to hit the town with and share dating tips, don't expect them to stay  for the long haul. So many girlfriends (and guy friends) are good for the season. Once they find their prince (or princess)…you become a memory of single days gone by.
1. HOLIDAYS AND EVENTS
This is by far the worst time for singles. Special events and holidays can bring on extreme loneliness and even depression. It's the truest test of will power in my opinion. Resisting the temptation to love because your lonely is harder than actually  being single.
Be sure to let me know in the comments below where you weigh in — I d love to hear. Also thumbs up if you want me to share more video commentaries like this.