Liverpool has been very active in the transfer market since the return of Kenny Dalglish as manager in January. They obviously brought in big money signings Luis Suarez and Andy Carroll in January. So far this summer, they have welcomed Jordan Henderson, Charlie Adam and now look to be bringing in Stewart Downing barring a medical. Downing is a nice creative midfielder who will create chances for the Liverpool strikers. Now I am wondering if there is room for all of these players. Liverpool has brought in 3 midfielders so far to go along with the likes of Gerrard, Raul Meireles and Lucas Leiva. It just seems like a waste of money to be spending north of 20 million on the likes of Henderson and Downing as I don't believe either are or will ever be world class. I am interested to see what type of lineup Dalglish will trot out as well as how all of these new pieces will mesh.


---------------------------------------------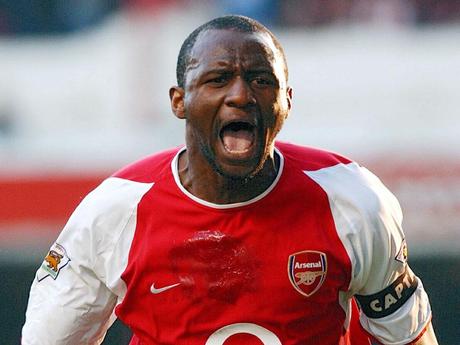 One of the best all around midfielders ever to play in the English Premier League finally called it quits yesterday. Patrick Vieira was the heart and soul of the great Arsenal teams from the late 90s to the mid 2000s. Vieira was a fascinating player to watch as he was tall and lanky but had great technique for a player his size. He was the epitome of a box-to-box midfielder and could dominate the game with both his defensive presence as well as start the break with a cutting pass to one of the Gunner's many attackers. Vieira was the captain of the famous invincibles squad of 2004 and is the type of player that Arsenal is missing today. It is true that Arsenal has not lifted a trophy since Vieira left and maybe it is because they never truly replaced him. His contributions were not just on the field as he was a fantastic influence in the dressing room. There is a reason that Patrick was able to stick around at big clubs like Inter and City well past his best days. I salute Patrick Vieira for a fantastic career and hope he has success in his next role with Manchester City.