My hippeastrum sent out its last stalk of flowers last week. It took a long while this time round for the flower stalk to appear and leaves to flourish after the 'forcing process' earlier. 
It was amazing to see how well the blooms tolerated the heat. It was so hot during Chinese New Year!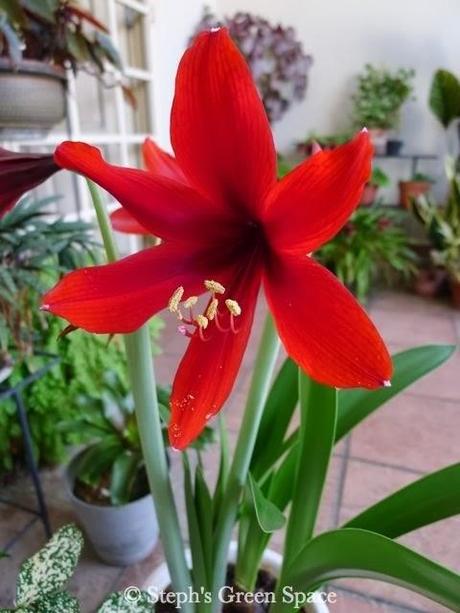 Another plant that has done well is my Holmskioldia sanguinea vine. It is flowering in profusion! Oh, I am so glad :-)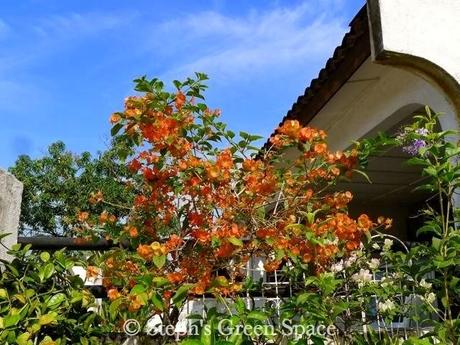 However, the week before the flowers were not so plenty. Also, I caught a little yellow-bellied sunbird feeding on the nectar from the vine. Let me know if you can spot it in the pic below :-)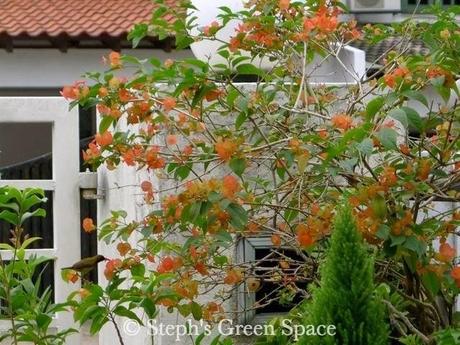 Nerium oleander 'Pink' also blossomed some flowers. Oh, the flowers are so pink and bright!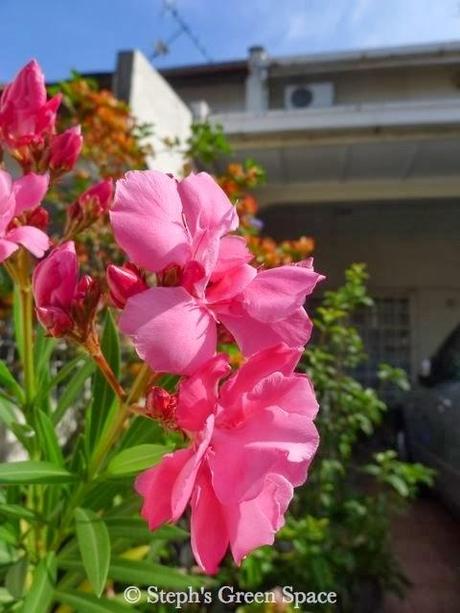 Few months ago I managed to gather all the items needed to build one little fairy garden. It is so nice to see a fairy appearing at one corner of my garden now, haha...
Love to create one yourself? Read this article to find out how I came out with mine :-)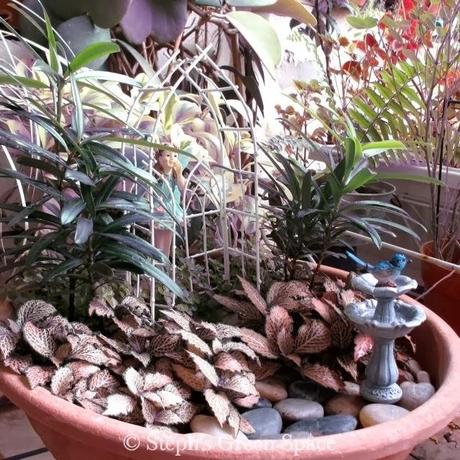 Last but not least, a baby marimo... I didn't expected it to multiply so soon. It's so cute!!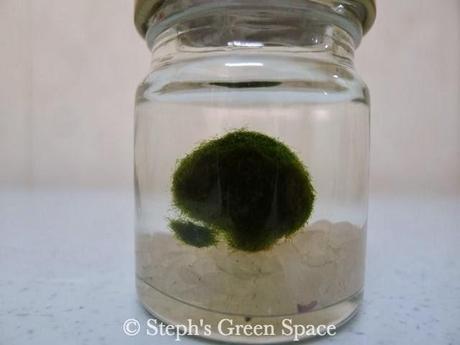 Have a great week and happy CNY!