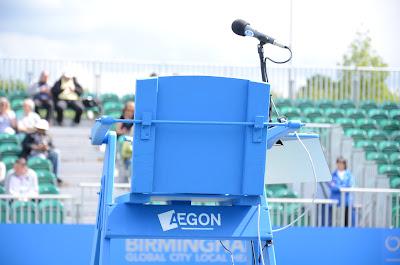 Watching live tennis has always been on my must-do things since I developed an interest in the game watching Steffi Graff, Pete Sampras, Andre Agassi, and Martina Hingis play on TV years ago. While I always imagined Wimbledon would be a great introduction to live tennis, it was the wonderful people of Aegon Classic, held every year in Birmingham, UK, who finally helped me cross out this experience.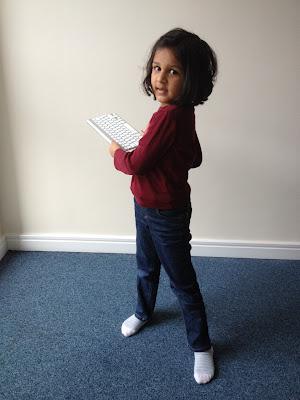 The competition winning photograph
Winning a Twitter competition by sending a photograph of my daughter holding a keyboard as a #MakeShiftTennisRacket, I received a couple of tickets to the Semi-Finals. Unfortunately, rain delayed play on the day and as a result the Finals got delayed till Monday. Once again, thanks to the organizers of Aegon classic, everyone holding a ticket from one of the rainy days was allowed to come and watch the finals for free, and so I and my wife headed to the Edgbaston Priory Club on a Monday afternoon to view our very first live tennis finals.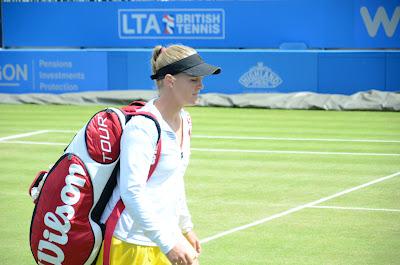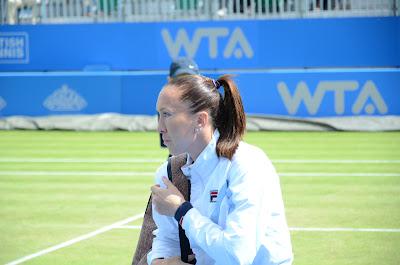 The final game between Melanie Oudin (USA) and Jelena Jankovic (Serbia) was full of drama, aces, long rallies, and even a few smashes. It proved to be a test of extreme stamina for the two players as the weather shifted between hot and cloudy at the flip of a coin.
In the end, Melanie Oudin emerged victorious winning her first WTA Tour title beating the former world number one in straight sets 6-4, 6-2.
So it seems it was a day of dream fulfillment for both me, watching a final, and of course for Melanie Oudin who won her first title of many to come I am sure.
Once again, a special thanks to the wonderful people of Aegon Classic for the tickets and a great sports event. And of course a special mention for my gorgeous daughter whose cuteness is responsible for me winning the tickets in the first place.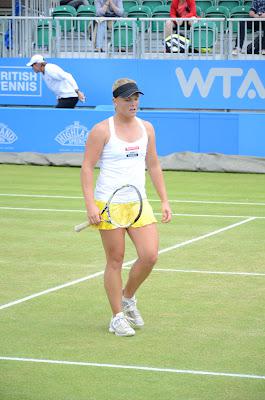 Melanie Oudin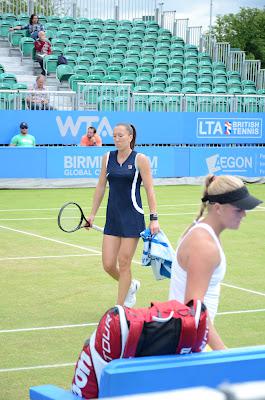 Jelena Jankovic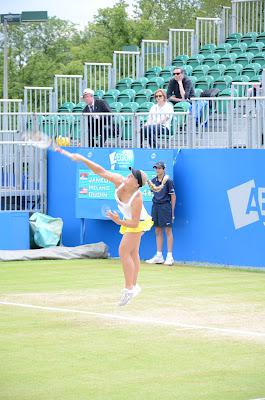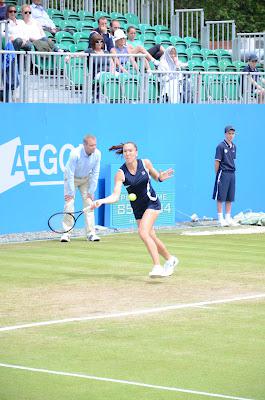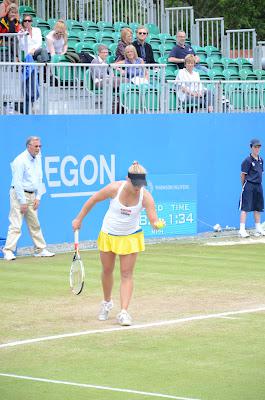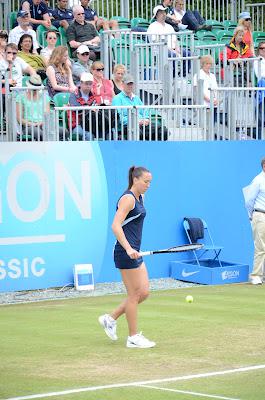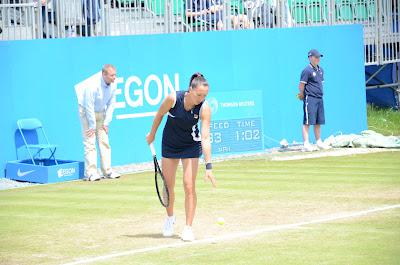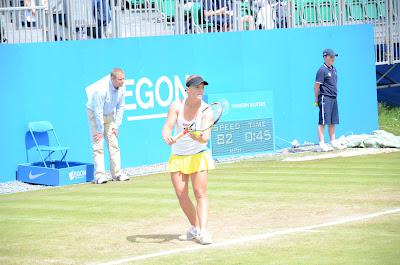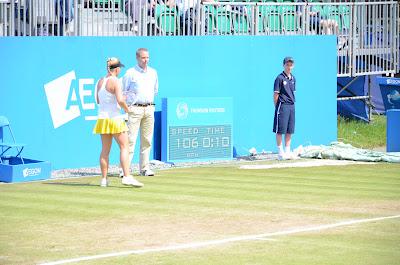 Jelena had some might fast serves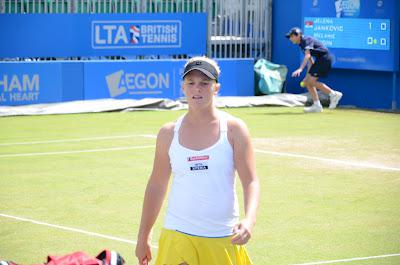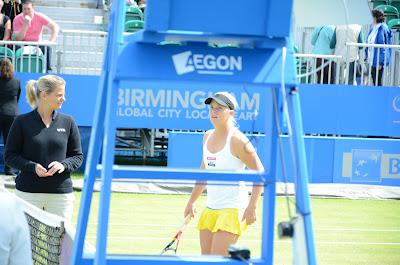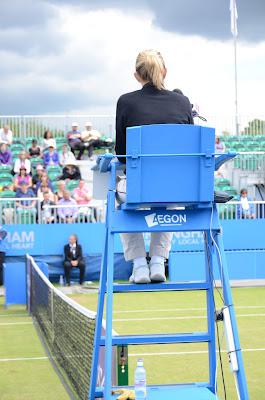 It can be a bit lonely on the top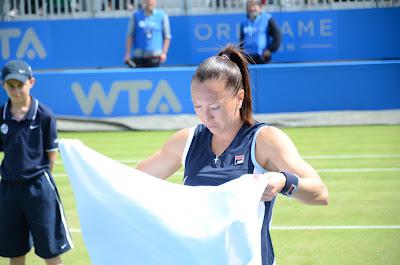 Sweating it out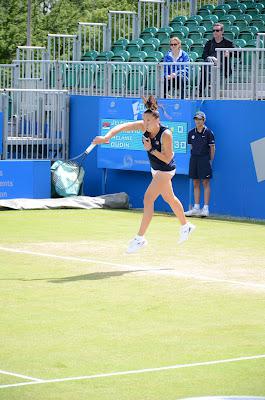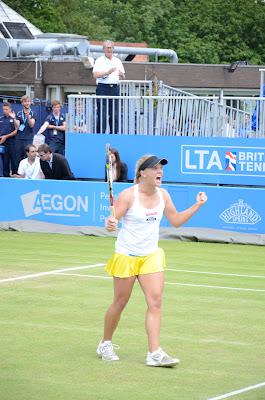 and we have a Winner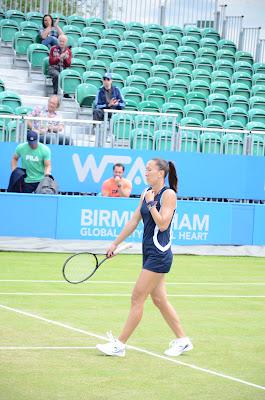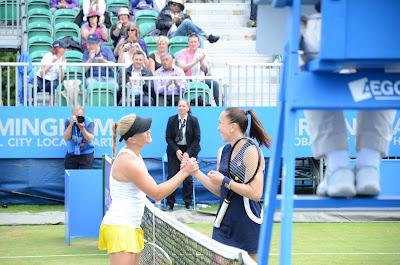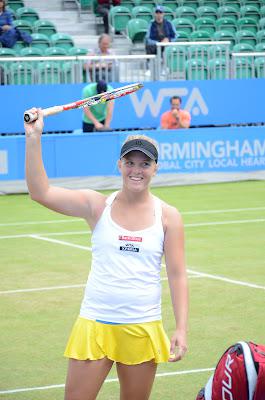 The joy is hard to miss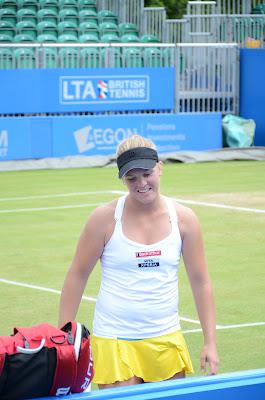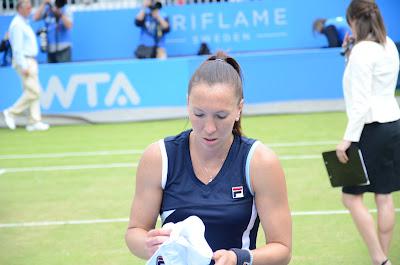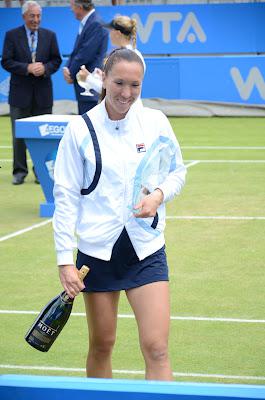 A smile after a loss, sign of a true champion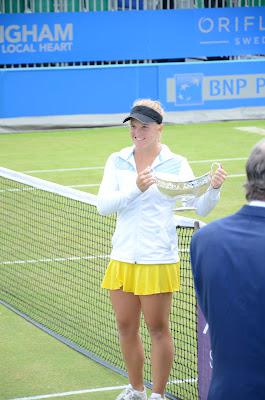 The Aegon Classic Cup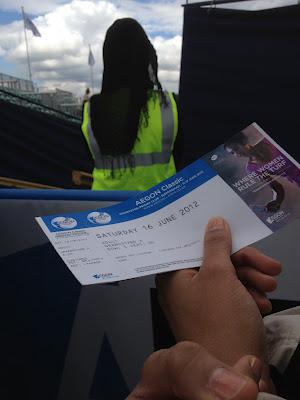 Waiting to get our tickets signed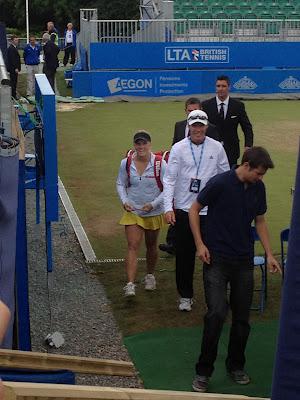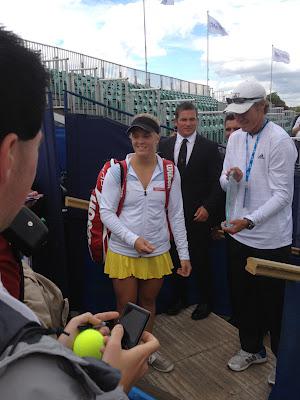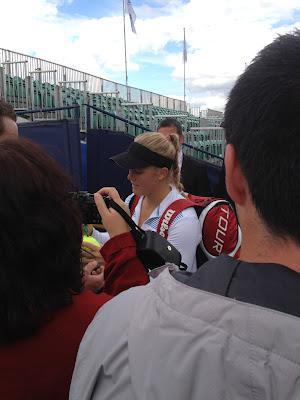 A special signing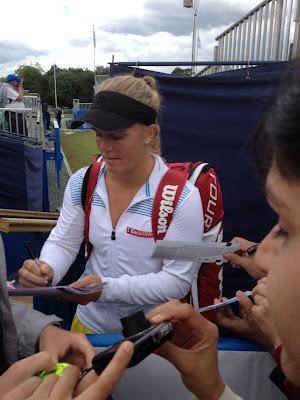 End of a memorable day