Liked it. The voice of Romania... the poetry of music. A very inspired producer :) That's what's written next to the name in the screenshots below. 
The live broadcast was tonight and I hope it will be available online soon on realitatea.net. Angela Gheorghiu was special guest at Prime Time News. The interviewer, Dana Razboiu, knew what she was talking about and this got to a very enjoyable conversation. About Homage to Maria Callas, about career, colleagues, modern productions. From where I stand it's so important that the person who asks questions did some research.  This gives confidence. The questions make sense and help the guest to tell the story without facing awkward situations.
Contrary to the other two live interviews in the past month on a certain Romanian tv when I couldn't put down a word being a little bit angry (well, a little bit more) that the interviewer wasn't at all prepared to talk to an artist, now I'm happy with what I saw. The dialog was relaxed and it was illustrated with music videos from Angela's performances as well as with photos. 
I found it excellent that after talking about Tosca in cinema and the fact that Angela will attend the relay in Bucharest on Monday, they broadcasted the trailer.  Great idea!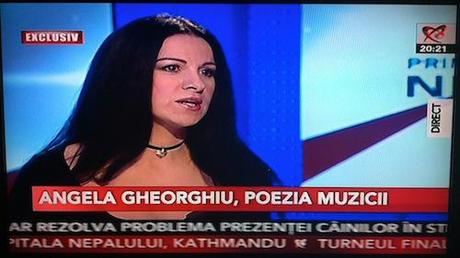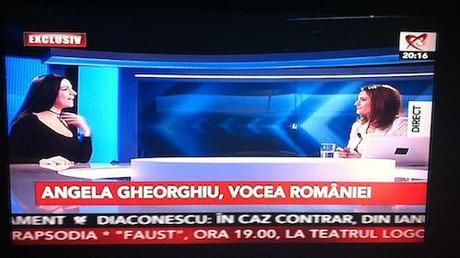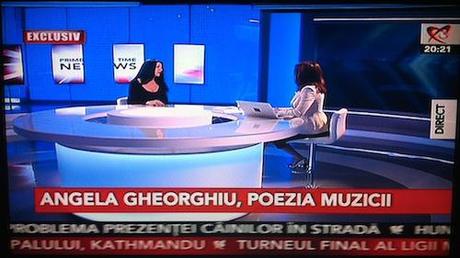 .