The Bombers take on the White Sox tonight in Chi-town, and I am kind of excited.  Ozzie Guillen is one of my favorite cartoon characters in all of baseball.  It is hard not be intrigued by any game that he manages, because there is a high probability for fireworks and expletives.  The Yankees were monsters last night, breaking out for 18 runs.  The Baseball Jesus went five-for-six and left me swooning.  I wonder if they will tear the cover off the ball again tonight, or if they used up all of their hits last night.  I am going to be honest here – I want a low scoring game. Phil Humber also pitches for Joe Girardi's Braces, and after much debate, I decided to start him tonight against Ivan Nova. Part of me thinks this is an absolutely terrible decision.  He has sucked since the All-Star break, but he was so incredible against the Yankees in April that I decided to throw him out there and see what happens.  Maybe Adam Dunn, with his .166 batting average and OBP under .300, will be somewhat not horrendous tonight.  Personally, I blame his reflective rainbow sunglasses, which I am cringing at right now during the pre-game.  They are very Steve Sanders at the Beverly Hills Beach Club circa 1991. That is not a compliment.  But the game is about to start, so let's do this.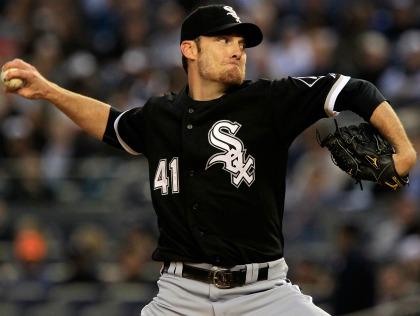 Top 1: Sweet Jesus, do not let Phil Humber implode, but at the same time, please allow the Yankees to win; I am not being demanding, I swear.  I would like to establish that while watching this game, I will also be finishing The Chamber of Secrets, as there are only 100 pages lefts, Harry is about to find Tom Riddle's diary, and I am rather engrossed.  So I apologize for intermittent, nonsensical updates or any mentions of polyjuice potion.  I have read the first two books in two days, yet I am still on, like, page 32 of Those Guys Have All the Fun.  One day I will finish it, I promise, and then we will perhaps have a book club.  I love to read, but for whatever reason, I have always had trouble getting into non-fiction.  I need a plot, a page-turner, I guess.  That said, I forgot how good all of the Harry books are. It is weird, even re-reading them and knowing exactly what will happen, I am still totally hooked.  I think J.K Rowling is a wizard herself.  You know who else is?  Phil Humber, who gets Gardner, Jeter, and Granderson to go down in order.  He looks super sharp, but it is too early to say that confidently.  0-0.
Bottom 1: Before the top-half of the inning, the Yanks had scored in the first inning of the last three games, according to YES. So gold star to my boy Phil Humber.  Now Ivan Nova gets Juan Pierre and Alexei Ramirez to ground out.  I feel badly for Ivan, who is stuck in a hole behind Phil Hughes, regardless of how well he pitches tonight.  Girardi has already said that Hughes is starting on Tuesday, so there is simply no place for him.  And a six-man rotation would be dumb, if CC only pitched once every seven days or whatever.  So I don't know what they are going to do with him, poor guy.  Konerko grounds out to end the inning - strangely, all six outs in this game have been ground-outs.  0-0.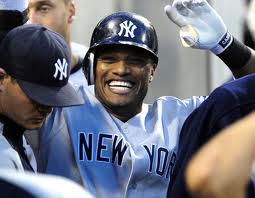 Top 2:  Humber gets Tex swinging for the first out, and like I said, he is looking really good.  But Robbie is up.  He is the only person who I actually want to get a hit, as he is also on Joe Girardi's Braces. AND HE HITS A HOMERUN! Now he is all smiley. I have a special place in my heart for Robinson Cano's pearly whites.  Well, there goes my confidence in Phil Humber, who is no longer "my boy" until he gets tonight's fantasy ERA back under 3.00.  Let's hope this is a boring 1-0 pitching duel, shall we?  Swish lines out, but Eric Chavez drives one for an incredibly deep single.  It hit the right-field wall and was inches from being a homerun.  What the fuck, Phil?  It is never good to go from "my boy" to "looking really good" to "what the fuck" all in one inning.  Posada grounds out to put an end my panic attack.  1-0, Yankees.
Bottom 2: I will say, regardless of how he pitches, Phil Humber is much better looking in real-life than in his fantasy baseball profile shot.  He is still not hot, so don't get all excited or anything, but I wouldn't kick him out of bed; however, he would have to shave his face first.  That scruff would be super irritating.  Shocker of all shockers, Adam Dunn weakly pops up for an easy first out.  Someone else gets out.  And AJ Pierz…yeah, I am not spelling that, strikes out.  You know what? Ivan Nova is looking super sharp, too.  1-0, Yankees.
Top 3: Dunn recovers a bad throw from Morel, tagging Russell Martin after he grounded to third.  Gardner softly grounds to second for the second out.  And Jeter grounds to short to end the inning.  Well, that was boring.  1-0, Yankees.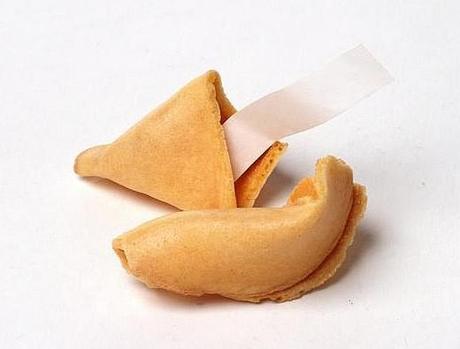 Bottom 3: Michael Kay just said Tex has been "on a tear" and his "average is up to .240."  Um, if you are still hitting .240, you haven't been on that tremendous of a tear, I'm sorry.  I am going to make dinner, I will be back.  And by make dinner, I mean heat up left-over Chinese food.  I come back to find that the score has been tied somehow, there are two outs, and Alexei Ramirez is up.  He strikes out, though, which allows me to eat my fried rice in peace. I was really hoping this would just remain a 1-0 game for nine innings.  1-1.
Top 4: Granderson grounds out in a bang-bang play at first, but he looked safe; Humber was super slow getting off the mound to cover first.  Replays confirm it, argh. Tex quickly strikes outs.  And now Robbie up again.  But he walks, which does absolutely nothing for my fantasy stats other than raise Phil's WHIP.  Fail. Two outs, Swish is up. I giggle every time that I think of him recording an album.  He flies out and the score stays the same.  1-1.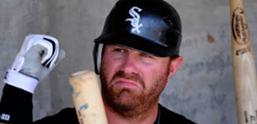 Bottom 4: Konerko leads off with a single and hobbles to first. He is obviously still hurting.  Adam Dunn is up, and he unsurprisingly lines into a double play. I feel badly for him; he hit that ball hard to third base.  He is now in the running for worst batting average ever.  He just looks lost at the plate, like he is guessing pitches.  I mean, he has sucked so badly that he made the front-page of the New York Times today.  Not the front-page of the sports section, but the actual front-page of the newspaper. Sigh. And Quentin grounds out for the final out of the inning.  1-1.
Top 5: Chavez lines a bullet to shortstop.  He has hit the ball so well…when healthy.  It is sad that he has been injured throughout his career. I like him a lot, a really good pick-up by Brian Cashman.  Jorge strikes out.  Wow, weird play. Russell Martin grounded the ball to second, the ball bounced off of Beckham's glove, high in the air above his head; he waited for it to come down, gunned the ball to first, and just got the sliding Martin to end the inning.  Quick work by Humber, who is slowly making his way back into my good graces.  1-1.
Bottom 5: I was too busy thinking about how miserable Moaning Myrtle's life must be, fat and pimply forever, and stuck in that decrepit Hogwarts' bathroom, to pay attention to the game.  But there are two outs and Gordon Beckham just struck out.  And Ivan Nova gets another K to end a 1-2-3 inning.  Huh, this really IS turning into a pitcher's duel.  1-1.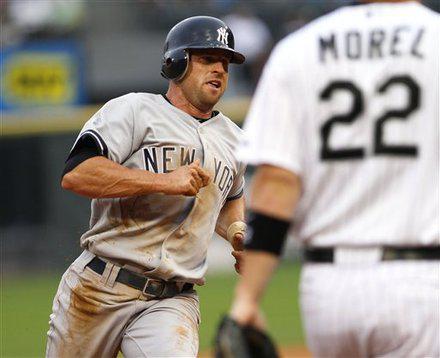 Top 6: Now Michael Kay is reminding me that the Yanks take on the Red Sox tomorrow.  As I type that, Gardner drills a lead-off double into the right-field corner.  Phil, Phil, Phil.  Not a good start to this inning.  Not a good start at all.  Especially with the balding speed demon on second base.  Jeter sacrifices and Gardner takes third.  Granderson hits a rocket grounder to first, Adam Dunn gets the out, and then rifles the ball home, but Gardner just gets under the tag.  Great play by Brett.  Tex skies a ball to Ramirez at short to end the inning, but the Yankees' small ball pays off, as they retake the lead.  2-1, Yankees. 
Bottom 6: Morel grounds out to Jeets to start things off, but then Pierre bunts the ball – actually, pushes the ball – over the head of Chavez, who was charging, for a base ht.  That was AWESOME.  I am impressed.  What quick thinking and bat control.  Michael Kay does not think it was intentional, but John Flaherty and I do.  Ohhh, the Yanks almost catch him leading off of first, but he just beats the tag.  Nova has now made four throws over to firtst.  Throw a fucking pitch already.  A strike-em-out-throw-em-out double play! Martin catches the speedy Juan Pierre to end the inning.  That was so pretty. A super entertaining half-inning.  2-1, Yankees.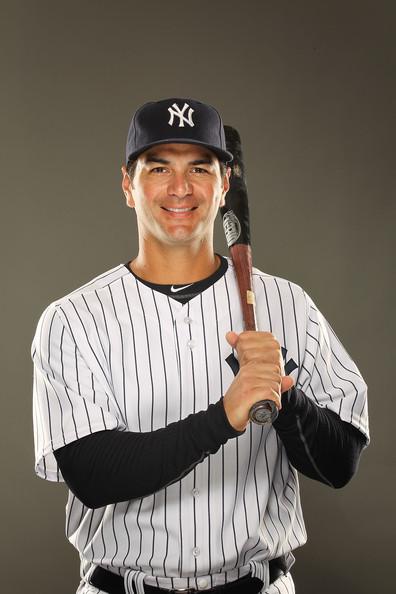 Top 7: Robbie leads off with a rocket up the middle.  He is 12 for his last 21 and en fuego at the moment.  Swish walks and there are now two men on, no outs.  Sigh.  Phil, I am getting nervous again.  You have really been pitching well, please get out of this jam and let's leave the score exactly how it is.  Chavez pops up to shallow left and the runners cannot advance.  But Posada hits an RBI-single through the right-side hole, the Yanks are now up 3-1, and Humber is done.  ARGH.  He pitched so well until now! Ozzie left him in an inning too long.  Which sort of annoys me. I would happily watch the Yankees score these runs against some terrible middle-reliever.  Jesse Crain is on the mound, Eduardo Nunez is running for Jorge, and Russell Martin is up. Nunez immediately steals on the first pitch, so now the double-play is off.  Nunez has been impressively productive this season.  Martin drives a ball to deep center, scoring Swisher.  Wow, that was an incredible catch by De Aza, whoever the hell he is.  Gardner flies out to the warning track, and it is 4-1, Yankees. 
Bottom 7: With no chance for the win, only three strikeouts, and an ERA of 5.68, I clearly should not have pitched Phil Humber tonight.  He pitched well, but not well enough.  I hope Dan Haren, who is also on Joe Girardi's Braces, pitches a gem tonight to neutralize it.  Regardless, now I can watch the game with much less anxiety.  Nova is still in, pitching to Konerko, who dumps a single into left field.  Dunn strikes out and the crowd is booing him.  I can't say that I blame them.  He looks so lost at the plate.  Michael Kay just told us that Ozzie pissed off White Sox management by saying that he "doesn't blame fans" for not attending games due to the economy.  He is a straight-shooter and that is exactly why I love him.  Ivan gets the next dude on strikes, too.  He has been so impressive tonight, fighting for another chance in the rotation.  In fact, he has nine strikeouts, a career high, and he has not walked anyone.  AJ grounds out and Ivan Nova is still seriously dealing.  4-1, Yankees. 
Top 8: Derek Jeter leads off with a walk, bringing up Curtis, who has a whopping 28 homeruns on the season.  Oh, but he strikes out swinging.  Jeets stole on the pitch, so there is a man in scoring position with Tex and Robbie coming up.  Matt Thornton is pitching.  Tex grounds to third, and you would expect Morel to go to first with the ball, but he catches Jeter dancing too far off of second and nails him.  Really smart defensive play (and bone-headed baserunning by The Baseball Jesus). Robbie is up and I am hoping for another homer. UGH, he strikes out.  I am shaking my head.  4-1, Yankees.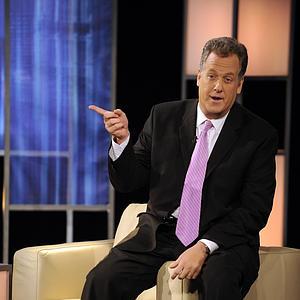 Bottom 8: Michael Kay just made a good point.  Why wouldn't the Yankees consider removing AJ Burnett from the rotation, before Nova or Hughes? They have clearly pitched better than him.  It will never happen, though; he is too expensive to sit on the bench or send to the bullpen.  He also has experience in the postseason and occasional brilliance.  Still, he couldn't even get the win yesterday with a 13-run cushion.  Pathetic.  And after a two-out single from Morel (following two groundouts), Ivan Nova is coming out of the game.  What an incredible job he did tonight. Seriously, truly impressive.  He was efficient and sharp; he did not allow any walks; he only gave up one run on six hits.  I never thought the Yankees would have too much pitching, but maybe this is a good problem to have? I still think we should send AJ Burnett to Japan in return for a cousin of Kei Igawa, but whatever. David Robertson is now in for the Yankees to face Juan Pierre.  Hopefully he will create a new bunt single in this at-bat, too.  He does not.  Sad.  But yay for a line-out to left and the end of the eighth.  4-1, Yankees. 
Top 9: Brian Bruney is now pitching.  Interesting, after being thrown out of last night's game for arguing a call at first base, the umpire who ejected him is now behind home plate tonight. I hope Bruney gets mad and starts cursing at him again. Swisher leads off with a single to right, and Chavez follows with a single to center.  Nunez is up, who shows bunt, but he pops out.  Useless at-bat.  HUGE HOMERUN BY MARTIN! That was a no-doubter, monster shot to left. That saves Mo, which is a good thing with a road trip to Boston coming up.  Derek Jeter grounds out and the White Sox are down to their final three outs. WOOOO.  7-1, Yankees.

Bottom 9: This is it, folks.  We have to get through Alexei, Paul Konerko, and tonight's hero, Adam Dunn. Oh wait. I am sorry; he is still hitless and his batting average now stands at .164. Hector Noesi is in for the Yankees and he gets Ramirez to line out to third.  Tyler Flowers is now pinch-hitting for Paul Konerko.  Paul was two-for-three tonight, but he clearly looked injured.  So this is not a good sign for Chicago. And Flowers strikes out on three pitches.  It all comes down to Dunn to keep the game going.  Well, fuck me, he just hit a meaningless homerun!  Maybe that will get him going. Maybe not. Regardless, there are two outs, and it is time for us to end this sucker. Quentin flies out to right! And the Yankees win their seventh straight! Final Score: 7-2, Yankees.
For the record, the Yankees did not issue a single walk throughout the entire for-game sweep.  Ironically, the last team to accomplish this was the 1968 Red Sox.  Those bastards lost to the Indians tonight, so we now enter tomorrow's series tied for first-place atop the AL East.  It is going to be an exciting weekend of baseball in Beantown, for sure.  Have a good one, guys!