Natural fabrics, elegance and a big dream to pursue. This is L.A.B.
"Since I was a child I had a dream to make something big in my life that others would be falling in love with. I was quite keen on needlework and even made some clothes for my barbie dolls. Becomingly dressed people always attracted me and understanding of the fact that it is not the people themselves but beautiful, nicely fit and stylish clothes creates the total look and makes them look so attractive. This is something I believe gave me passion about fashion and brought me to the idea of making up smart, stylish and comfortable clothes by myself. In have founded my own brand L.A.B in 2015. LIVE AND BELIEVE – an emotionally deep words that are reflecting the main idea of the brand, my feeling about what I do. My faith led me to my big dream."
What's the concept of your latest collection?My latest collection "In JOY" SS18 reflects view of life child has – it is all emotional, careless and uninhibited. My naive and innocent belief brings me to my dream. Each image embodies a joy in simple perception of this world. Adult people lose their ability to enjoy simple things: passing by butterfly, summer rain with rainbow, when you blow on a dandelion and get a wild delight…One dress in my collection is like from Little Princes' planet. Red rose – proud and elegant flower that beautify one's own world. As usual the collection is made of natural fabrics (90%): cotton, silk, viscose. All images are filled with lightness and freedom of movement, we emphasize the maximum comfort.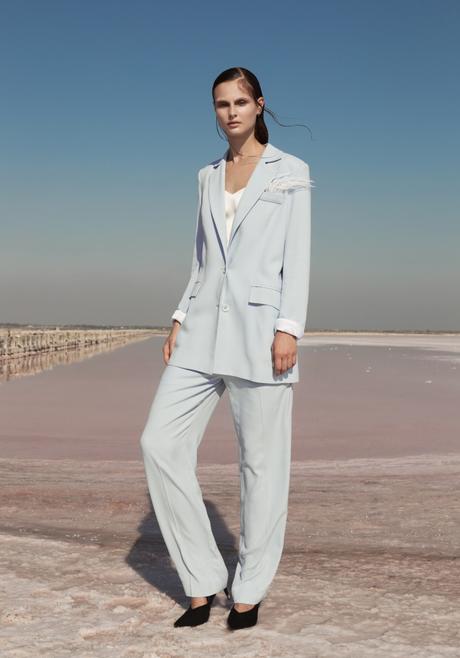 How do you choose your materials and how do you work with them?We primarily use natural fabrics and yarn: silk, cotton, wool, cashmere, specifically produced in Italy in all our collections. The highest values are comfort, coziness and the highest quality of materials. We pay the most attention to these features because we care about our customer. Our skin should breathe in order to function normally and we realize this concept in our collections.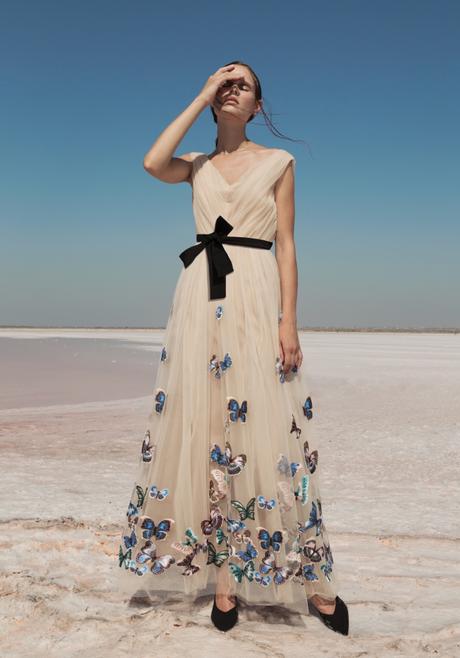 How does the place you live in affect your design?The modern rhythm of our life dictates a style and convenience! Ukrainian girls work a lot, they are smart and busy, leave home early and return in the evening. And I'm not an exception. Choosing the fit for a day, beauty is not the only one thing we pay attention to. Comfort is our priority, so we prefer smart casual. The looks of L.A.B are eclectic. They absorb the best from classics and latest trends, creating a bouquet of elegance and comfort. Living your day in this or that image should be as comfortable as possible, but at the same time beautiful and stylish.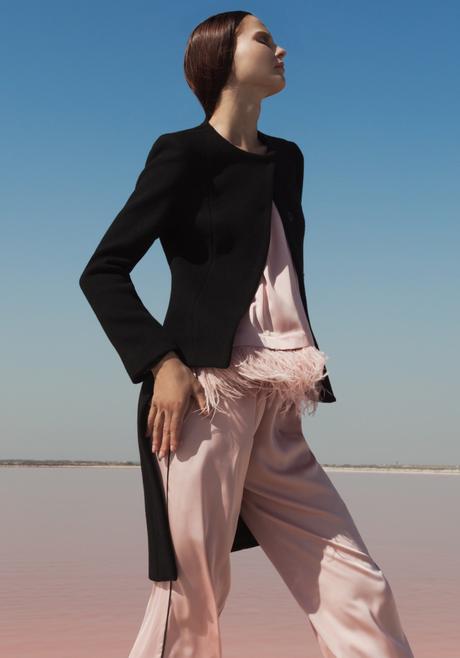 What's the future of fashion according to you? Now comes the era of transgender fashion. For everybody fashion means freedom of self-expression. In my projects I keep a clear balance between the way male and female should look like and I hope that this edge will not disappear totally in the course of time. Maybe I'm old-fashioned,but it is the way I sense the world.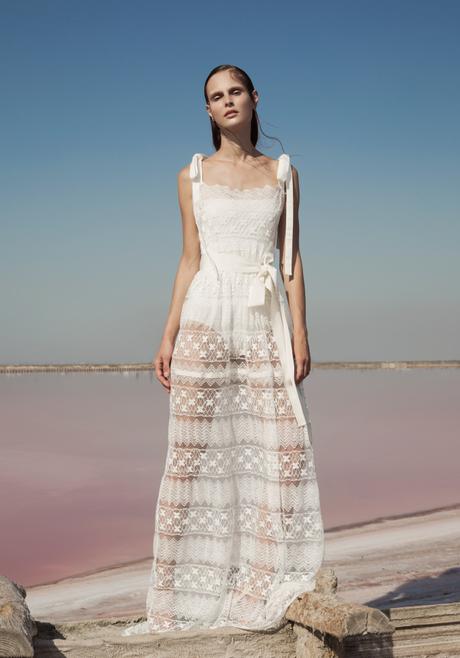 What's your next project?Now I'm already in winter 2019/20 collection. Have to confess that's pretty difficult to travel into the future and predict trends. Fortunately, no one refused comfort and beauty. My next dream is to complete the collection with shoes, I hope everything will turn out. I'm convinced, because I LIVE AND BELIEVE.
INSTAGRAM @lab.byternovskaya