New to little Indiana? Subscribe for free to my RSS feed. Thanks for stopping by!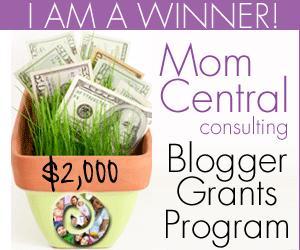 Mom Central Grant Winner: little Indiana
Big news: little Indiana won the $2,000 Mom Central Grant! I found out back on May 2, but until the check actually got here? It just didn't seem real. Thank you all!
Mom Central Grant Purpose
The Grant is to help build my vision for little Indiana. For now, I'm going to sit on my original plan for a year. Why?
Right now–I'm all about focusing on little Indiana. As in, full time kind of focusing! Since I will no longer be writing for other people, that means all of my creative energy can now go to the site!
What does this mean to you, dear reader? Well, I'm upping my posting schedule. I'm also going to up my traveling too. That means more small Indiana towns, more Indiana Festivals and Events, and all the Funnel Cake I can handle! I'm sort of kidding about the last one. Sort of.
little Indiana Businesses
I'm also revving up little Indiana Businesses. In case you hadn't  heard, little Indiana Businesses is my affordable option for you to get your business found.
How's it work? $25 bucks a month gets you an ad that appears on every webpage for your county. Festivals, shops, restaurants, cafes–there's a  place for it on little Indiana Businesses.
Check out Rensselaer, Indiana to see what I mean. It's along the side of the page (sidebar). Any time someone goes to a page in that county they will see YOUR ad.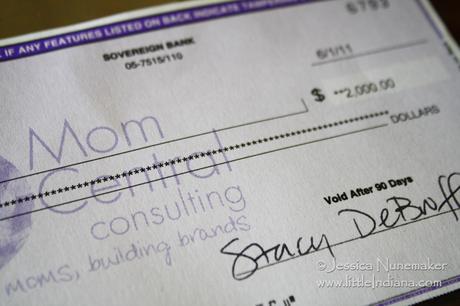 Mom Central Grant Win
Notice it costs way less than print advertising–and helps you reach WAY more people! Pretty cool, eh? Whether someone is relocating or traveling through, they can find YOU first, easily.
It also comes with a mini-webpage featuring a photo gallery, downloadable content like a menu or flier from your business, and your monthly specials/sales! I'm working on the media packet, brochures, and all sorts of goodness.
Featuring little Indiana!
Since the awarding of the Mom Central Grant, I've been featured on a few sites! You can find those links listed below if you want to check it out.
What I'm basically saying that there are lots of exciting things in store for little Indiana readers. The best is yet to come!
Mom Central — Congratulations to our 5 Grant Recipients
ShePosts — Mom Central Grant Winners Interview
SFC Blog: Families Matter — Jessica Nunemaker is a Work at Home Mom
little Indiana: Where to Stay, Play, and Eat in Small Towns in Indiana. Discovering Indiana's best small towns! Now get little Indiana on your Kindle.
New! Offering affordable online advertising for your small Indiana business! little Indiana Businesses is the online presence that you've been looking for.