0 Flares
0 Flares
×
little Indiana and family had so much fun toodling around the state this week!
We sniffed our way through a lovely homemade soap shop, soaked up a bit of James Dean history at a wonderful, memorabilia full museum, AND revisited a great antique shop. There was time for my new favorite recipe for fast to fix cheese tortellini pasta too.
That's not all! Small business tips Tuesday brought in a post about using Facebook. If you own or run a small business, I highly suggest you tune in every Tuesday for practical small biz advice!
little Indiana Weekly Recap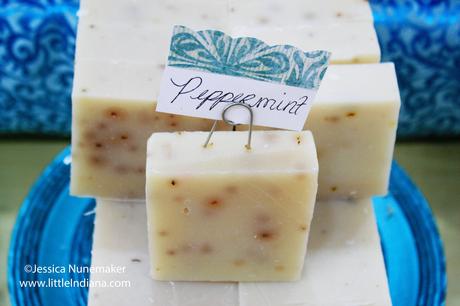 Johanna Lee Bathology in Nashville, Indiana
Indiana Bloggers: Hoosier Updates from Around the Web 8/4/2013 – 8/10/2013 – I thought it would be fun to highlight one article each week from the Hoosier bloggers you know and love. You know, previously Featured little Indiana Bloggers!
Johanna Lee Bathology in Nashville, Indiana – Looking for all natural soaps? You'll find them at Johanna Lee Bathology in Nashville, Indiana. This bright and sweet-smelling soap shop has a host of soap products in a great variety of scents!
Easy Cheese Tortellini Pasta Recipe – Pasta dishes like this Easy Cheese Tortellini recipe satisfy my Italian side! I think something wired in my brains craves pasta dishes–and this certainly delivers! Read More »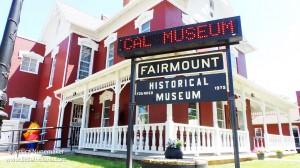 Fairmount Historical Museum in Fairmount, Indiana The Home of James Dean
Images from Potter's Alley in Covington, Indiana – When you need something to do indoors, you will want to check out Potter's Alley in Covington, Indiana! Read More »
Why Your Small Business Needs Facebook – Advertising on little Indiana is a great way to get your business out there! But your business might need another outlet as well. Read More »
Fairmount Historical Museum: James Dean Artifacts in Fairmount, Indiana – It's no secret what famous actor once called little Fairmount, Indiana home–James Dean posters, murals, and events are pretty much here, there, and everywhere! Fairmount, Indiana is so very proud of their local boy turned famous actor and it shows, especially inside the Fairmount Historical Museum. Read More »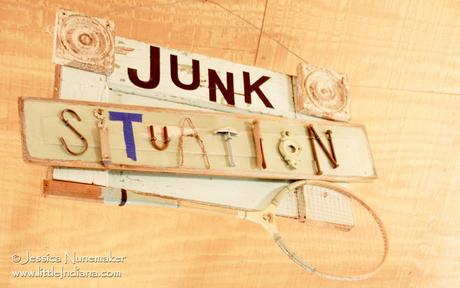 Peru Mercantile in Peru, Indiana
CrispRoots: Cassava Root Chips Review – Tapioca. Manioc. Yuca. Kamoteng Kahoy. Whatever you call it, my new favorite snack includes the root of many names: Cassava Root Chip, CrispRoots. Read More »
Images from Peru Mercantile in Peru, Indiana – Vintage linens, glassware, shabby chic furniture–if those words thrill you, then you will definitely want to check out Peru Mercantile in Peru, Indiana!Read More »
That's All She Wrote!
Find pictures in Indiana on my Flickr photostream or on the new little Indiana Tumblr blog.
Just don't forget to tell 'em that  little Indiana sent you!
Don't miss a moment. Subscribe to little Indiana and receive instant updates to stay on top of everything "little."
little Indiana: Where to Stay, Play, and Eat in Small Towns in Indiana. Discovering Indiana's best small towns! Now get little Indiana on your Kindle.
Targeted. Relevant. Affordable! little Indiana advertising.