0 Flares
0 Flares
×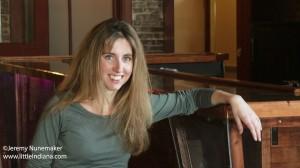 Jessica Nunemaker at eMbers Venue in Rensselaer, Indiana
Have blog, will travel? little Indiana is looking for writers for a new project featuring (drum-roll please) mom and pops and things to do in Indiana cities!
I'm looking for folks who already live in an Indiana city with populations of 15,001 and higher. It will be your chance to explore and share the place where you live, to see it with new eyes.
For those of you with blogs that fit a specific niche, it might be a way for you to branch out and take a different direction with your writing. Or maybe it will help push you to prevent winter hibernation this time around. Either way, you'll be associated with the little Indiana brand, complete with author bio and link back to your website, blog, or social network. Please fill in the form below.
little Indiana Call for Writers
Find
pictures in Indiana
on my Flickr photostream or on the new
little Indiana Tumblr blog
.
Just don't forget to tell 'em that  little Indiana sent you!
Don't miss a moment. Subscribe to little Indiana and receive instant updates to stay on top of everything "little."
little Indiana: Where to Stay, Play, and Eat in Small Towns in Indiana. Discovering Indiana's best small towns! Now get little Indiana on your Kindle.
Targeted. Relevant. Affordable! little Indiana advertising.