Hello dear,
I had the most busy/amazing weekend. Friday there was a studyday at Brussels about children and trauma concerning my internship. I helped out and they were so pleased with me i got a little something (giftcard for Fnac). It was super interesting, later i stopped by the Modo sales, to see if i could help out (le fabuleux marcel, the shop were i work had a stand there as well). I also bougt the most amazing legging by filles a papa and met them as well. I also saw their SS '12 collection at the Pure Press day i went to thursday, but more about that in a special post to come. Sunday i went with my boyfriend and his family to a lovely authentic restaurant far far away. It was the cutest place (think menus in handwriting written on a straight line and the owner (89) sitting at the entrance to shake people's hands). Afterwards we went to a forest with the dogs.I'm not going to bore you with all of the other stuff i did.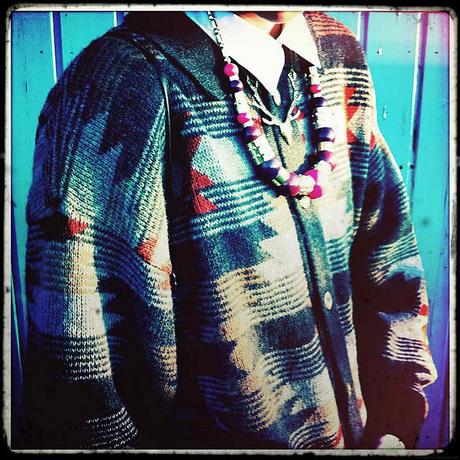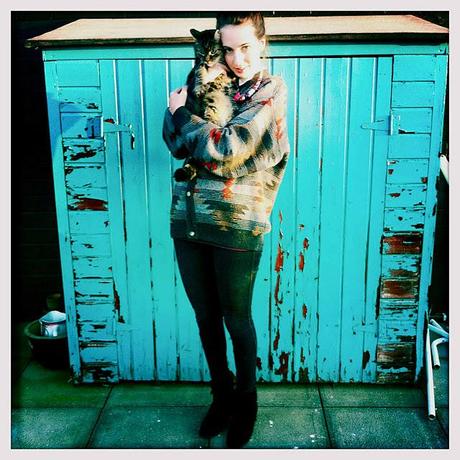 I actually bought this sweater for my boyfriend in Paris in a secondhand shop, but as you can see it is a typical nineties model, so he thought he looked like a gangster. So now i wear it, way too big, but i like the colours and patterns. Plus anything with an aztec print is fine by me.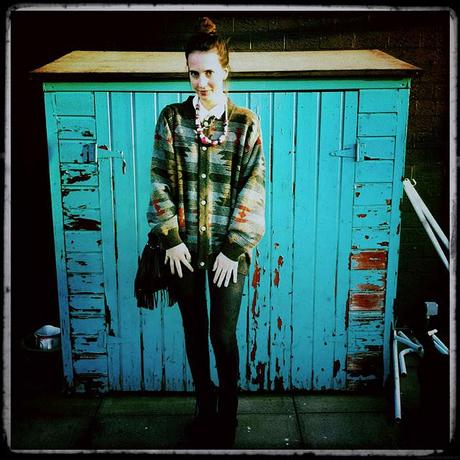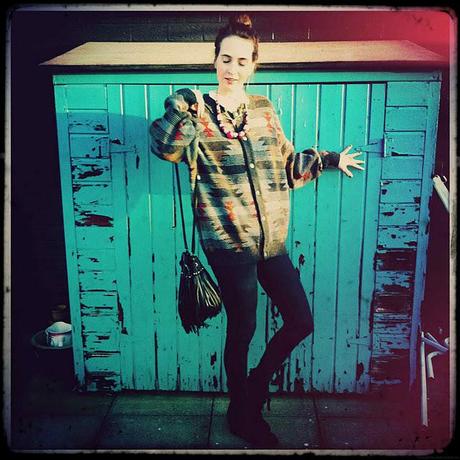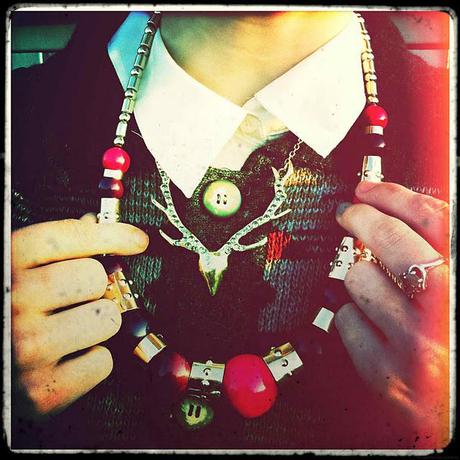 Yesterday my roommate, Emma, and i came up with a great idea. we are gonna throw a breakfast at tiffany's party (think pearls tiaras, projection of the movies, sixties LP's, something like this). Today i watched the new episode of gossip girl. Blair's engagement party has the same theme. I was kind of bummed because now our idea isn't that original anymore.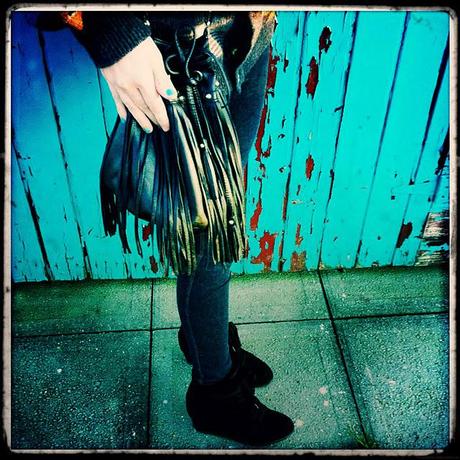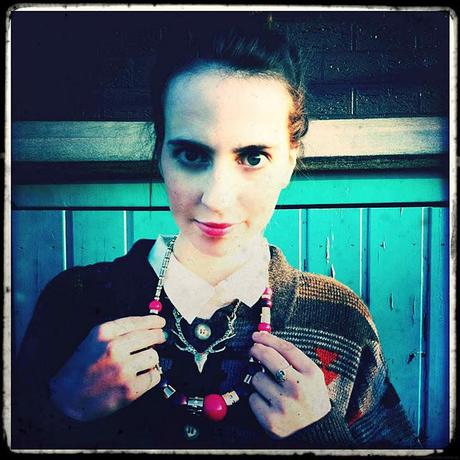 Thursday i have to hand in a report for school so i'm gonna work work work now.