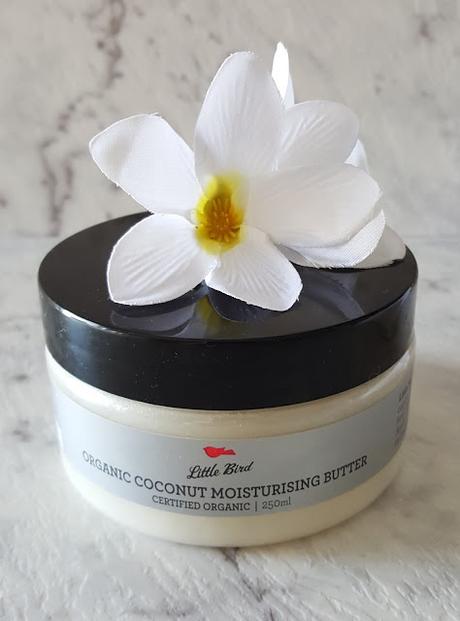 A few months ago I was sent the new Little Bird Organic Coconut Moisturising Butter to review. It was still winter so I put it aside thinking it'd be too rich to put on before getting dressed. One night I'd run out of cleansing oil and on a whim decided to give the Little Bird moisturiser a go. It's organic and only has three ingredients so I figured it'd work well as a cleansing balm and I was right! I've been using this every night for at least six weeks and I've barely made a dent in it. I only need a small amount (about the size of a 5c coin) to clean my whole face. It instantly dissolves my mascara and eye makeup and easily removes long lasting lipstick.
It's brilliant as a moisturiser too. I thought it might be heavy like a butter but it's not, it's more like an oil. I melt a little bit between my hands, rub it in and I'm left with hydrated, non sticky skin.
As an added bonus, it smells like toasted coconut.
At only $16.50 for a 250ml tub you really can't go wrong.
Ingredients: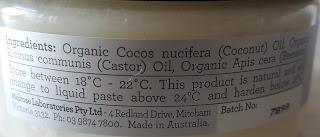 * This product was provided for review.