I'm happy to say that class went better today. And having a heavy meal before browsing through make-up counters is the best way to save money. 
But I've been thinking about a couple of things, so you get a list. Click through for a glut of information! 
1. Lisa Eldridge is a revelation. Here are my favorite tips of hers:
When filling in/shaping eyebrows, brush hairs down first and begin with the arch. Most likely, it is the arch that you have to correct and which may feel the most artificial so with hairs down you have a "clearer canvas." She also has a pretty interesting take on eyebrows in general. 
though i will beg to disagree because i have an abundance of eyebrow hair that really really doesn't belong on my face. I'll throw this in because I love love love the pin up look and would do this everyday, if i had the time.
A red lip takes some effort. Try her method.
2. I'm having a real love affair with Make Up For Ever products. I can't afford a lot of what I want yet, and some are even out of stock because they're thaaaaat in demand—but I still go inside the store to say hello. Yes, am really happy that in class we get to play with them. Here are some of my favorites:
HD primer - I honestly am not sure about primers. I can't vouch for them really making the make-up last, but they do make it easier to manipulate face base and the ones that color correct? I can vouch for the green tinged one, it really does neutralize redness. (but not completely, the cream correctors are excellent for that.) Sells for PhP1850
Waterproof Brow Corrector (described as a waterproof eyebrow defining cream in a tube) - I love how this product just tames and fills in so so so naturally. If you're used to pencils and powder, allow yourself to get used to this gel-like version. You also need very, very little. PhP1150 (i think.) Probably will be shade 2 or 3. 
Aqua Liner (described as High Precision Waterproof Eyeliner) - I swear by liquid liners because everything else seems to smudge. I've had to contend with thicker lines because I don't have the steadiest of hands, until I saw how Lisa Eldridge applied liners—painting them on as close to the lashes as possible not necessarily drawing a single line. I have the one in brown and haven't stopped using it since I bought it. The teal and hot pink are very, very, very inviting. Come in various finishes PhP1250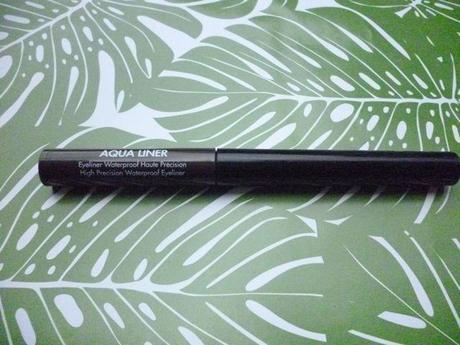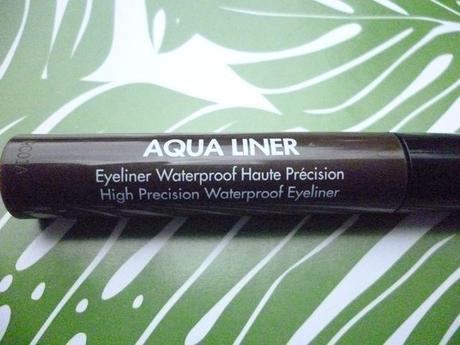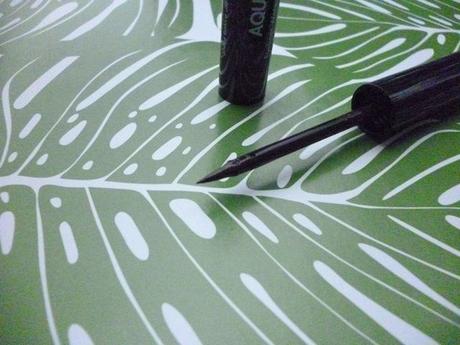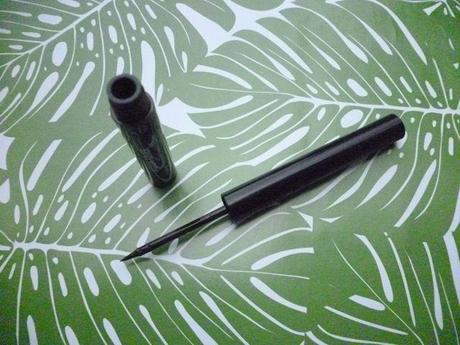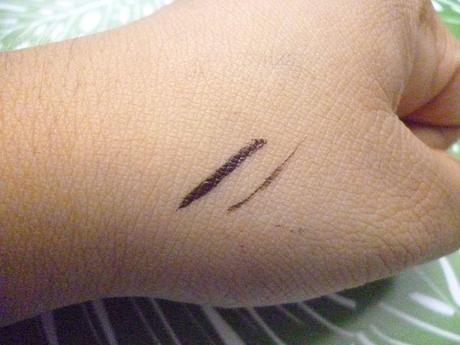 See the full gallery on Posterous
Aqua Black - Make Up For Ever has a series of creams that can be used on the eyes, cheeks and lips (just make sure to check if they're formulated for eyes/lips.) And I bet they're fantastic multi-purpose additions to any pro or happy make-up lover's kit. Aqua Black is aqua cream in black—I found that it is a fabulous cream liner, used with a very fine eyeliner brush, you can make very precise lines. 
HD Blush (Microfinish Cream Blush) - I discovered this on the first day of class—I've been looking at the bottles ever since they were released, but most cream blushes don't last on me either—and when I snuck some leftover product on my face, I was hooked. You have to work with very little, like half a pump. I have it in shade 2-Carmine or Caught in the Act (on the Sephora website) which is a bright raspberry. Lovely subtle fragrance, blend quickly very quickly and you're just glow-y. (Since this is a cream, make sure to use it before you seal in your base with powder.) PhP1750 for 10ml.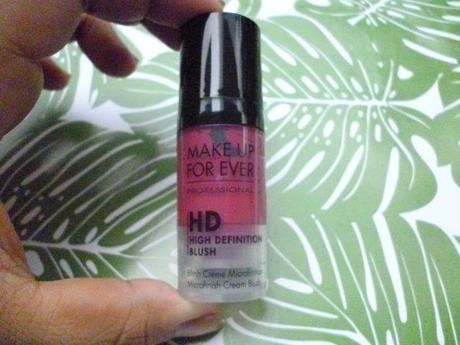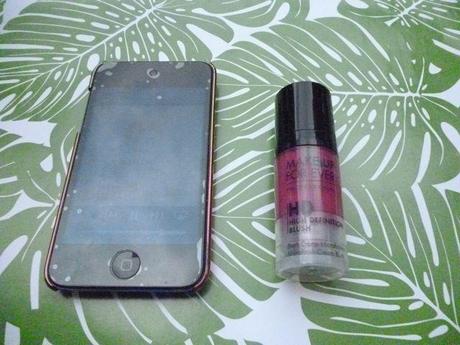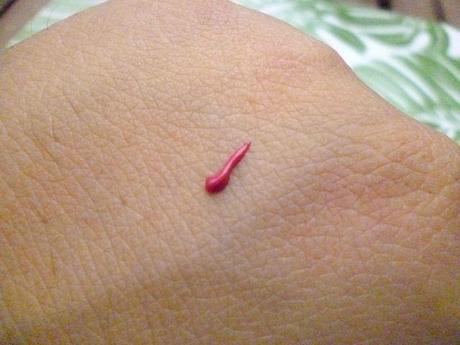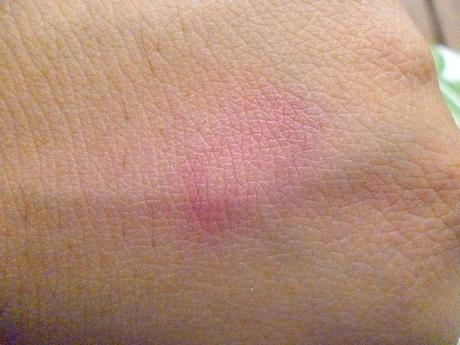 See the full gallery on Posterous
Uplight (Face luminizer gel) - A gel highlighter, they make you glow and shimmer!! I just tried this today at class and I have to say that it saved my look for the day.
Their lipsticks, lip pencils, blushes—everything rocks ha. The foundations work, too but make sure to spend some time asking about each formulation. The make up artists at the store are really helpful. Also research a bit ( I did. hahaha!) on what shades have a yellow undertone if you're Pinay. 
Here's  rough list of what may work for you if you're Pinay. I know, I know so sue me. But because MUFE is very utilitarian but still FABULOUS—they use numbers and that can be confusing. I cross-referenced class discussions with information from Sephora and Temptalia's foundation matrix.
FACE&BODY (waterproof, sheer coverage, dewy finish)
1.FOR MAC NC35
 

32 
34 has a beige undertone, which sounds like neutral but try it just the same. 
2.FOR MAC NC42
MAT VELVET+ (best for outdoor photography, for oily skin, long-lasting, full coverage, matte finish) ——methinks this is what I will stock my kit with. 
1. Medium toned: 40 (consider 30, 35 and 55)
2. NC40: 65 (consider 70, 75 and 80)
HD Foundation (perfect for HD needs, medium coverage but is buildable, matte finish) —this,too! 
1. NC30/35
2. NC40/42
3. Lipsticks are important to me because I have a huge mouth—I love revlon, Make Up For Ever and NARS lipsticks. But recently, I realized that because my NARS Blonde Venus (it's one of the first things I wrote about here. NARS is my first love. Hahahahaha!) has been used such that I can't swipe it on my lips, I haven't touched it and have been struggling with nudes (smashbox's double lip pencil in amaretto is good, too but Blonde Venus is the nude lip color for me.)
So I got a small plastic container and dug out the little lipstick bullet that was left. which turned out to be a lot so make sure to do this when you reach what you may think to be the bottom of your lipstick. 
Anyway, I've been a little panicked because that's all the blonde venus I have left. So I went to the NARS counter to buy a replacement one with a Gift certificate I've been saving for a NARS purchase (I know, i know. just NARS, it's love. I told you.) to discover that they don't have it in stock. Heart sunk. Except Mira showed me the velvet matte lip pencil in Calliope which was a slightly ruddier verson but may just be a good duplicate until they have it in stock again. 
So my little lipstick twin lessons: Scoop out the lipstick bullet, there still is a lot at the bottom of that tube! Don't fret when they say a product is out of stock, there are replacements to be found. 
I hope something clicked with any of you! 
Permalink | Leave a comment  »