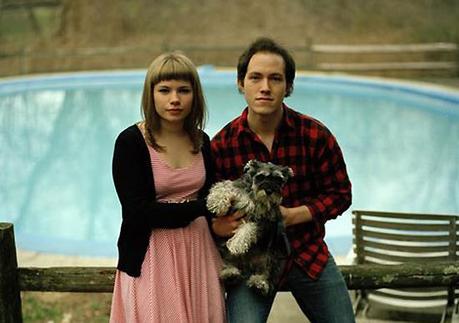 Dreamers – Savoir Adore
Savoir Adore (@savoiradore) is one of the best bands in NYC right now, and they're poised to become one of the best bands anywhere. Their newest single, the super shiny "Dreamers", is proof that Deidre and Paul eclipse the cutesy novelty of being a boy/girl duo and simply make really stellar music. "Dreamers" is major motion picture pop music, but it's nowhere near bubblegum. Overdriven synths provide the skeleton for playful guitars and sweetly sung harmonies. It's a slow burning crescendo that's both danceable and introspective.
We've been waiting for a follow-up to In The Wooded Forest since its release, but with Savoir Adore delivering gems like this to keep us patient, we'll gladly wait forever. The digital download of the track has been available for a while now, but the physical 7-inch was just made available from Neon Gold. It's definitely something you'll want to invest in. Plus, it includes a Xaphoon Jones remix on the B-side, so you can't lose.