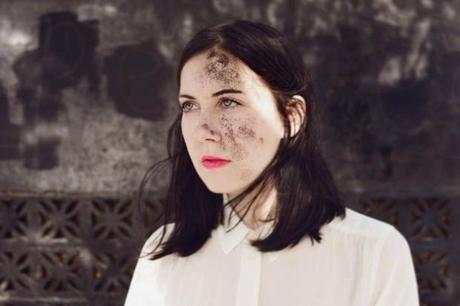 Torres – New Skin
SoundCloud
Torres is the latest participant in Weathervane Music's Shaking Through series that documents "the vision and craft of recording music, seen through the eyes of the best independent musicians working today." The session culminated in a new Torres track, "New Skin", as a result of collaborative work with her guests Sharon Van Etten, Adam Granduciel and Dave Hartley of The War on Drugs,  and Chris Wilson of Ted Leo and the Pharmacists.
"New Skin" addresses coming across as your true self and the process of introducing that new person to those closest to you. "Lay off me would ya?/I'm just trying to take this new skin for a spin/Pray for me would ya?/I'm just nervous 'bout my family filing in." The track begins with the same cinematic sparseness that we've come to know from Torres, but is followed by a full-bodied rock sound (which more accurately embodies her live show) while still maintaining the patient tension of her intimate debut record.
Listen to "New Skin" above, which will be present in altered form on her next album, and watch the Shaking Through making-of video below.