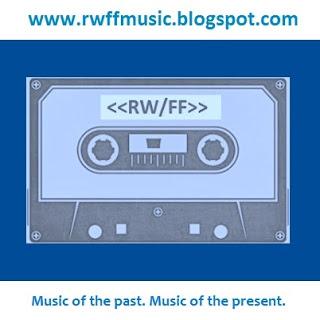 RW/FF is a music site and a weekly column written by Ben P Scott. Here is the 10th edition of The RW/FF Compilation, which you can listen to via the Mixcloud player below. It showcases the music that has featured in the column over the last few weeks. 
I don't have regular dates set for each of these mixtape-type things, instead I just wait until I have an 80 minute CD's worth of great new music to make up each compilation. Contrary to what some ignorant people think, there is plenty of excellent new music out there, as is proved by every one of these brilliant mixes. It works as a talk-less radio show playing non-stop music, and it also works as a far superior alternative to those dreadful 'Now!' CDs. The idea is to buy all of these tracks and burn onto a blank disc, hence why each compilation will be roughly the length of a CD. Alternatively, just sit back and enjoy the best new music of recent times…
Featuring new music from: Manic Street Preachers, Midlake, Yuck, Crocodiles, Money, Troumaca, Al Lover, Dreadzone, Nine Inch Nails, Atlanter, Stephen Jones, Splashh, Pylo, Eight Rounds Rapid, Franz Ferdinand, and Arctic Monkeys.
The RW/FF Compilation Volume 10 - 20/09/13 by Mrscottcompilations on Mixcloud
MANIC STREET PREACHERS - THIS SULLEN WELSH HEARTMIDLAKE - ANTIPHONYUCK - MIDDLE SEACROCODILES - HEAVY METAL CLOUDSMONEY - GOODNIGHT LONDONTROUMACA - THE SUNAL LOVER - VODUN MOONDREADZONE - RISE UPNINE INCH NAILS - VARIOUS METHODS OF ESCAPEATLANTER - MORE JUICE THAN ZEUSSTEPHEN JONES - LOVE LIFE LOVE LIFESPLASHH - LOST YOUR COOLPYLO - ENEMIESEIGHT ROUNDS RAPID - STEVEFRANZ FERDINAND - LOVE ILLUMINATIONARCTIC MONKEYS FIRESIDEMANIC STREET PREACHERS - 30 YEAR WAR (DEMO)

http://rwffmusic.blogspot.com