Website hosting is the process of making a site available to the public through the internet on the World Wide Web. A website consists of web pages with text, videos, images, and other types of content. When your site is available on the internet, only then people can see it.
You need to store your website on a server called a web server, and by doing this, you can make it available on the internet. When you store your web pages on the server by buying some space on the webserver, anyone can see your website. This process is known as web hosting.
Also Read: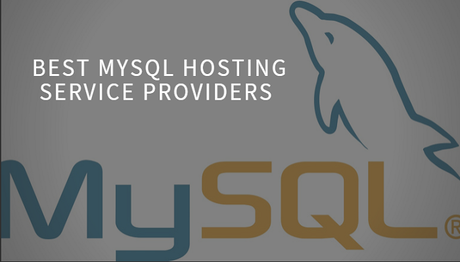 MySQL is an open-source database, which is widely used. MySQL is famous for exceptionally faster speed, reliability, flexibility, and straightforward customization. Many of its advantages are based on its code reuse and minimalistic approach. MySQL uses SQL (Structured Query Language). Structured Query Language is a type of computer language that is designed to manage, retrieve, and add data to a DMS ( Database Management System), which uses easy logical syntax.
MySQL database is open-source RDBMS, i.e., Relational Database Management System, which is based on SQL (Structured Query Language).
MySQL can run on almost every platform virtually, including Unix, Linux as well as Windows. MySQL is usually associated with web-based applications, like online publishing. It is a significant component of LAMP, which is an open-source enterprise. LAMP is a platform for web development, and it uses Linux as its OS, My SQL as RDBMS (relational database management system), PHP (sometimes Perl or Python in place of PHP) as the object-oriented scripting language.
MySQL was originally conceptualized by MySQL AB, a Swedish company, and in 2008, it was acquired by Oracle. Under GNU General Public License (GPL), it can still be used by developers. But to use it commercially, enterprises are required to take the commercial license from the company-Oracle.
MySQL is a type of RDBMS, i.e., relational database management system. Data in RDBMS is stored in the table format, while the relationships within the data are stored in the forms of tables.
MySQL is extensively used for web applications and has become famous in substitution of the proprietary system of databases because of its reliability and faster speed.
Most of the largest and fastest-growing organizations in the world rely on MySQL, which includes Google, Adobe, Zappos, Alcatel-Lucent, and Facebook, as it saves time and money that powers their high volume websites, packaged software, and business-critical systems.
Benefits of MySQL
The MySQL Server offers the ultimate scalability with the capacity to manage profoundly embedded applications at an expanse of 1 MB to run the massive data warehouse. It can hold information in terabytes. MySQL is supported by Unix, Windows, and Linux platforms. Hence, flexibility is a significant feature in MySQL. Because it is open-source, it allows adding specific needs to the database server by customization.
MySQL has a unique architect of the storage engine, which allows database technicians to configure its server for a particular application. And the end product results in an incredible performance. MySQL can meet the highest performance expectations of any system. Whether it is a high-speed transaction system or a website with high volume like billion queries in a day, MySQL can handle everything. With clear memory cache, high-speed load utilities, full-text indexes, or any other performance-enhancing mechanisms, MySQL offers the solution to every demanding business system today.
MySQL is also popular for its constant availability and reliability. Customers relying on MySQL are guaranteed round the clock uptime.
MySQL provides one of the most significant transactional database engines in the market today. The features include multilevel transactional support, distributed transaction capability, unlimited row-level locking, and ACID (atomic, consistent, isolated and durable) transaction support.
The Web and Data Warehouse Strengths
MySQL is known for managing high-standard websites as it has a high-speed data insert capability, a high-performance query engine, and great support for specialized web functions such as faster full-text searches.
List of TOP Best Rated Drupal Hosting Service Providers of 2021
After evaluating many of web hosts, we finally name GreenGeeks, Inmotion Hosting, and Bluehost as Best Drupal Hosting in 2017.
Advantages of MySQL Hosting
Top-notch security
Enhanced connectivity
Speedy performance
Multi-user access
Scalability (handles large databases efficiently)
API Collection that is Extensive
Quite easy to learn
Open-source (free to use community, which has extensive support)k
Check out the role of web hosting explained in this infographics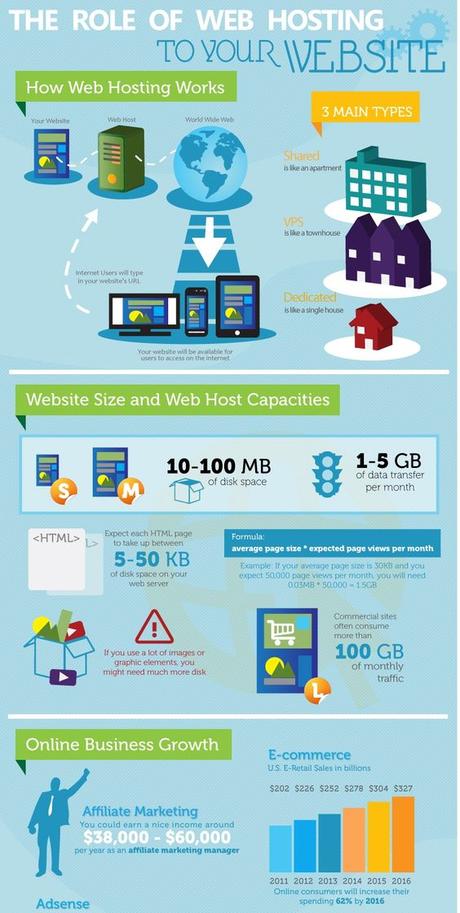 Image credit: https://visual.ly/community/infographic/technology/role-web-hosting-your-website
Conclusion: List of Best Cheap MySQL Hosting Service Providers of 2021
MySQL is a widely-used open source database for all kinds of platforms, especially Linux, Unix, and Windows. Its properties like scalability, flexibility, and high performance, along with its high availability, make it a favorite database engine. Also, it is one of the high speed, the most powerful and high-performance database engine, which makes it unique. So just host your site with these best cheap MySQL hosting provider 2017 & get your business running online in minutes.
But if your site gets huge business, then you should consider VPS hosting or Dedicated Server hosting. Have you used these Drupal hosting companies earlier? How is your experience? Share below in the comments.