Now that my Lip Balm Challenge is over I'm starting on a Lipstick and Lip Gloss challenge. My aim is to finish two lipsticks and two lip glosses in twelve months. Considering I mainly

use lip balm, it's going to be interesting.
I've selected the products that I want to finish, they are: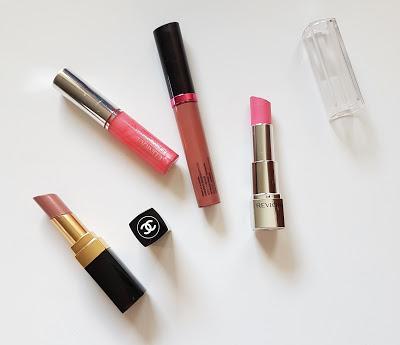 Chanel Boy Rouge Coco Shine
Clinique Play-Full Plump Full Potential Lips
Australis Rumba Colour Inject Mineral Lip Gloss
Revlon Peony Ultra HD Lipstick
They're all easy to wear, mlbb shades that I can wear every day which I'm hoping will make me more likely to reach for them. Both the lipsticks feel very balm like, so

I intend to use them in place of lip balm, hopefully they'll be hydrating enough.
Wish me luck

!