That I like smoky eyes, I rarely use vibrant lip colors. But since I've been falling in love with neutral eye looks lately—almost bare with just eyeliner and tons of mascara—I needed some pop somewhere else. I've also found two fantastic lip products—one subtle, the other a scream. 
Well here, first are my bare lips. ( Also lips close up are tricky especially when you're uh well naturally hirsute and thick-lipped. It looks downright scary—ALIEN INVASION) I just prep with vaseline or carmex,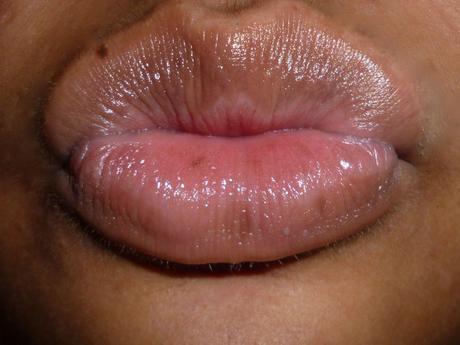 I'm puckered up ha! But note that i have tons of pigmentation on my lips and a mole, too!
If you're wary of the usual lipstick bullet format, there are alternatives. A lot of brands are releasing lip stains which are great—they look like huge sharpies for your lips. Except they're really drying. If you want a good stain, try BeneFit's iconic BeneTint and The Body Shop's Lip and Cheek Stain. So though I did try them out, I didn't really find anything I wanted to share.
But for an alternative to the lipstick bullet, try the chubby lip pencils. Smashbox has a couple of great double-edged ones which are great–the lipstick side is really creamy. I own one in Amaretto. But my yay find is NARS Dolce Vita Velvet Matte Lip Pencil. It's described as a dusty rose, which is a soft brownish pinkish red. (hahaha does that make sense?)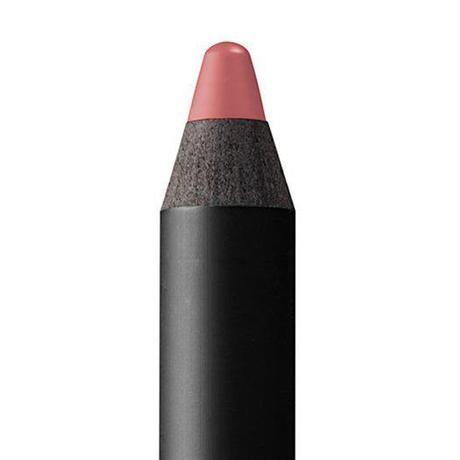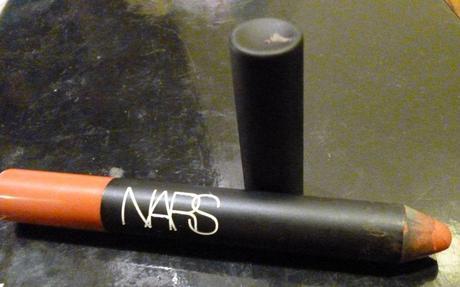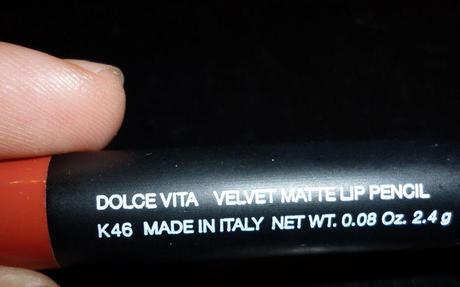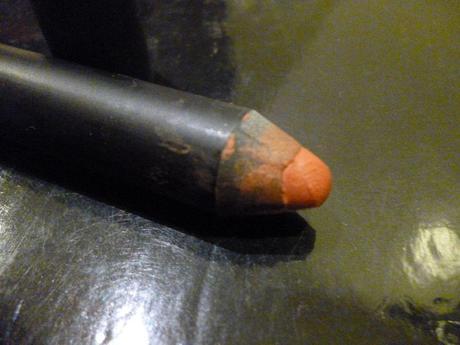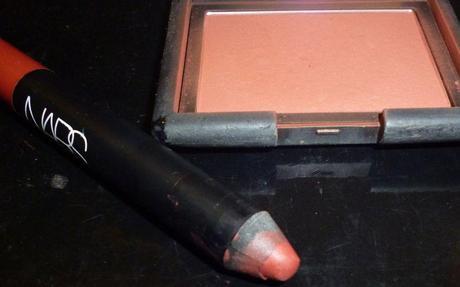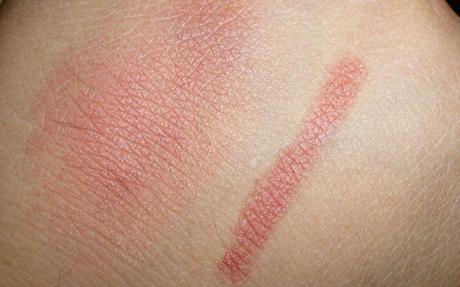 See the full gallery on Posterous
The sheer lipstick version is pretty popular, and I'm a huuuuge fan of the blush. (It was my second entry on the first incarnation of this beauty blog.) I'm sure it'll look different on people with lighter skintones, but on me, it looks almost peach.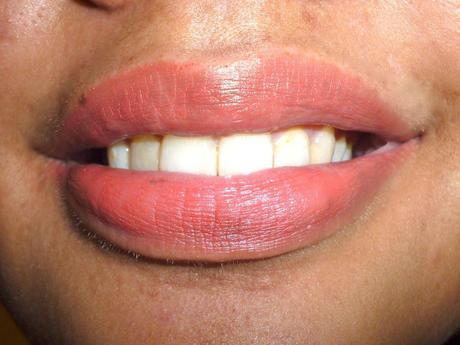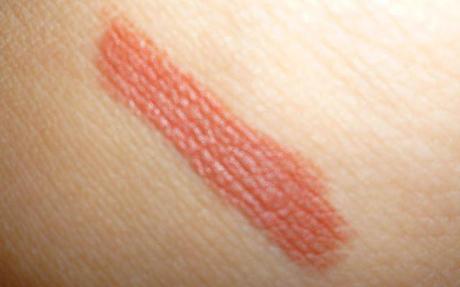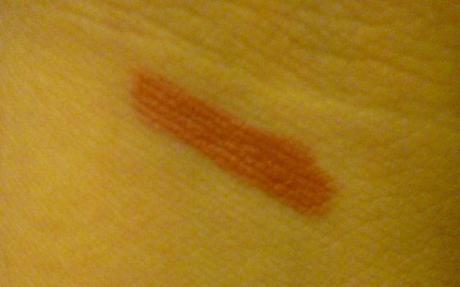 See the full gallery on Posterous
Though it does cover my lips, it doesn't really look like I'm wearing color. I can definitely use it with a smoky eye, but I've been using it for day looks—for job interviews and client class.. The thing with pencils is that you feel that you have slightly more control over where it goes. But the feel of the product itself is very smooth, almost slippery. I also use it as a base when using brighter colors. 
You have to sharpen it which is good for hygeine, but I find myself saving the pigmented creamy part of the shavings. Hahaha. I love NARS lipsticks, and with their prices, I try to use as much as I can. 
Available at NARS Counters in Rustan's and Essences for PhP1350 (which is just like their lipsticks.)
Now for the scream. One of MAC's cult colors, Impassioned is described as an amped up fuschia and has an amplified creme finish—which really means your regular creamy texture with just a bit more gloss. I'm not sure if it's the color necessarily or the finish, but this looks day-glo on me so I feel like I have to earn it when I wear it. And I hope I get a tan soon so I can see how this looks on the mega-morena!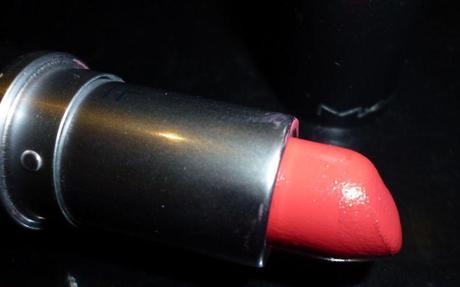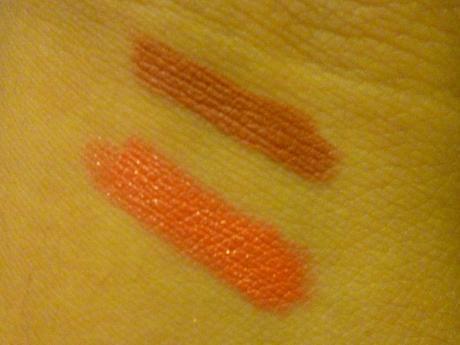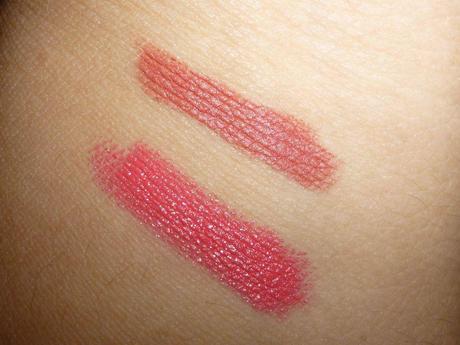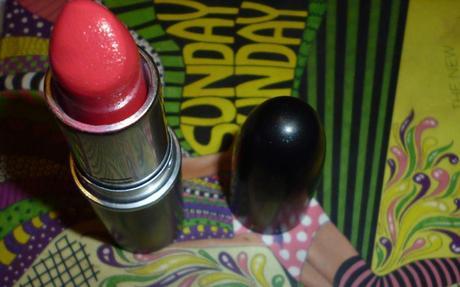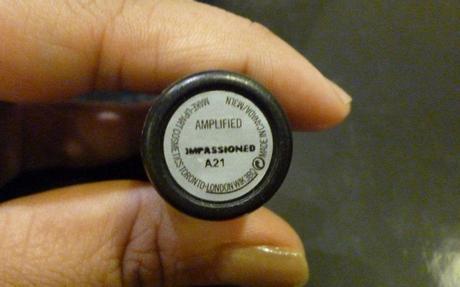 See the full gallery on Posterous
It's swatched here with NARS Dolce Vita, and you can see even with the flash that it looks like it's in the same color family. 
When it comes to fuschias though, this is more coral/red/pink than purple. Some hot pink lipsticks, like NARS Schiap for example, have a blue undertone so when I wear it I look gray. But this, well I look as brown as I can be which is exactly what I want. And like I said it yells.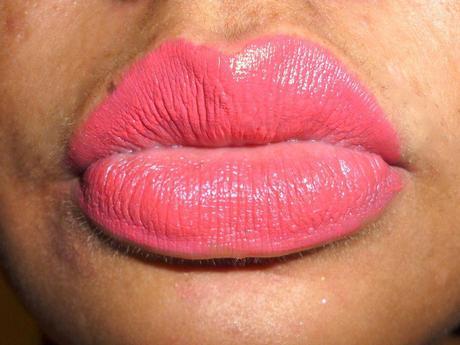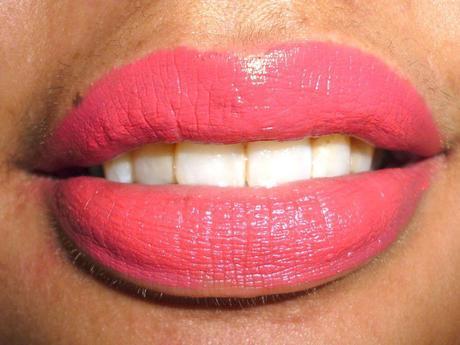 See the full gallery on Posterous
MAC Impassioned is available at the MAC Counters (Rustan's) or online for PhP950-ish. 
I compared it with the rest of my red and hot pinks. (Any excuse to draw on my skin, I'm thinking.)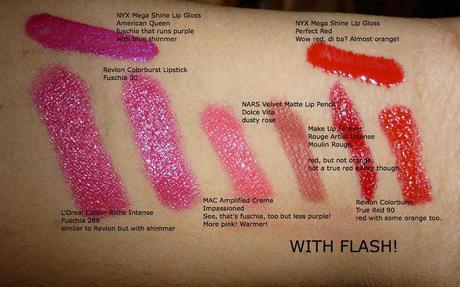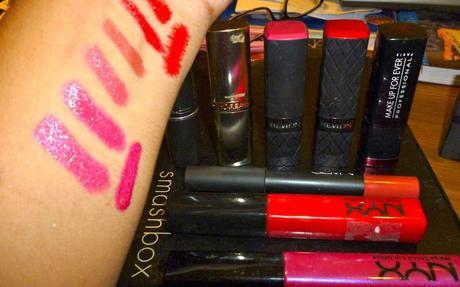 See the full gallery on Posterous
So the hot pinks are:
NYX Mega Shine Lip Gloss in American Queen: It's a fuschia with a lot of purple in it probably due to the blue flecks in it. Strangely enough, this used to be called African Queen. These glosses are really opaque so I usually use them as lip color. Available at PurBeauty and online for below PhP500.
L'Oreal Color Riche Intense in Fuschia 288: It's a pretty intense fuschia with high shine. Available at Watson's and most other SM Beauty branches.
Revlon Colorburst Lipstick in Fuschia 30: Similar to the L'Oreal but with less shine which I actually prefer. Available at Watson's and most other SM Beauty branches.
MAC Amplified Creme Lipstick in Impassioned: A fuschia with more pink, more coral in it so it looks warmer. Not glossy, but VIBRANT. Like a war cry. Available at the MAC Counters at the Rustan's Beauty Area, they also have satellite branches at Trinoma and Marionnaud.
I should really go for more useable pinks ano? For most medium tones, I would definitely recommend MUD Sheer Lipstick in Rose Clay for an everyday pinkish brown. I haven't really explored the peaches or the corals because they're not particularly flattering on my skintone.
The reds are:
NARS Velvet Matte Lip Pencil in Dolce Vita: A dusty rose that gives the morena some color. Heehee. Available at the NARS counters at the Rustan's Department Stores.
Make Up For Ever Rouge Artist Intense in Mouline Rouge: A rich intense red, extra creamy and lovely. It's slightly cool so may seem like a really really vivid fuschia pink mixed in. Available at the MUFE stores in Shangri-la and Bonifacio High Street. I will sing songs about this lipstick. 
Revlon Colorburst Lipstick in True Red 90: Now this is as it says a true red. Really rich color. The Revlon Colorburst Lipsticks are definite cheaper and still effective alternative to department store brands.
NYX Mega Shine Lip Gloss in Perfect Red: Orange-y red, so definitely warm. Thick and opaque lip gloss.
So yes to bright pink, especially when your eyes need rest from contact lenses. See, i look drunk with glee.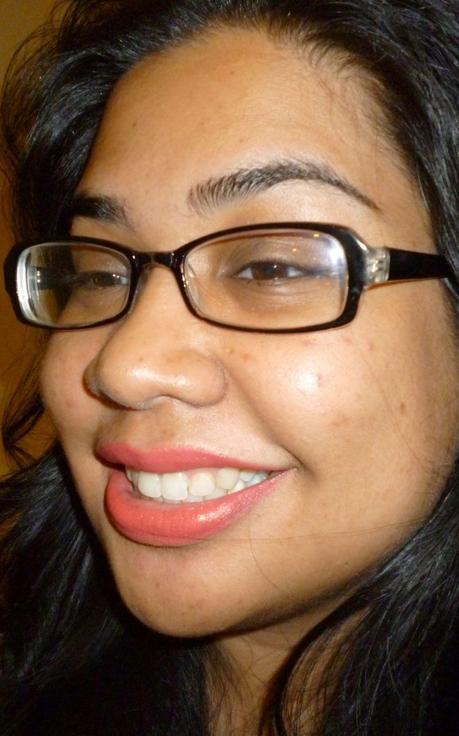 Next entry will be MAC Impassioned plus a bright intense blue eye. So very wonder woman plus drag queen.
Permalink | Leave a comment  »