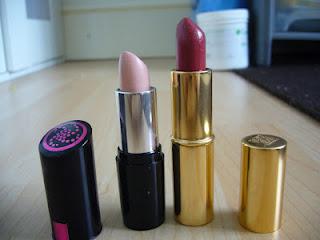 1. Collection 2000 Lasting color 15 birthday suit.
2.  Estee Lauder pure color long lasting exotic orchid.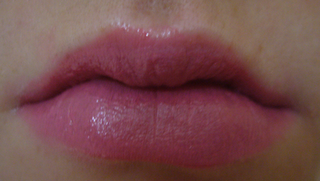 I purchased the collection 2000 lipstick a long time ago because it looked a lovely pink nude when swatched.  When I applied it it made my lips looked so dry and showed up every single line.  Into the back of the drawer it went.  I received the Estee Lauder lipstick at Christmas and never really used it as it is a deep bright red - not usually my color - however lately I have been loving this color.  For a more wearable day look I tried layering this lipstick with other colours but just created a mess of color.  That's when I remembered the light pink nude shade I had hidden away.  The above picture gives you an idea of the final color.  It gives a rosy pink shade - unlike anything else I own as a single product.  Will definitely be trying out other combos for summer.