The 61
st
Sydney Film Festival consists of 183 titles from 47 countries and includes 15 World Premieres (including 6 World Premiere short films), 122 Australian premieres (including 14 Australian premiere short films) and 6 International premieres (including 1 International Premiere short film).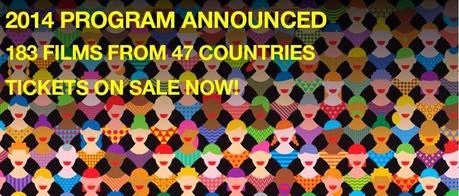 "Sydney Film Festival has gone from strength to strength over recent years, with attendees increasing over 23% since 2011 to 143, 000", said festival director Nashen Moodley. "SFF not only presents the best films from across the country and around the world, but we also open up dialogue between the creators and audiences and curators and critics alike, in every direction and combination. Together in a crowded theatre, comedies are funnier, horror films are scarier and tender moments bring tears more readily; everything we feel is amplified by the power of the shared experience.
This year SFF presents the Australian Premiere of 20, 000 Days on Earth featuring Nick Cave as the Opening Night Film on Wednesday 4 June and the Australian premiere of the New Zealand vampire mockumentary What We Do in the Shadows as the Closing Night Film on Sunday June 15. Directed by Taikia Waititi (who directed Boy, which won the Audience Award at SFF 2010) it stars Jermaine Clement (Flight of the Conchords). Taikia Waititi will attend the festival and introduced the screening.
Continue reading at Graffiti With Punctuation.