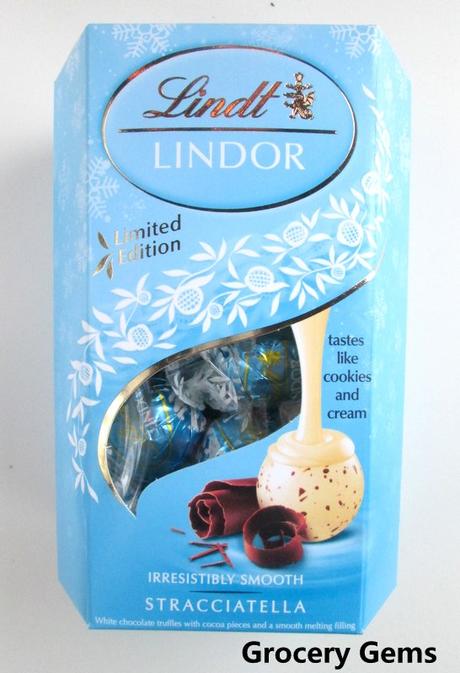 I bought these Lindt Lindor Stracciatella over Christmas but haven't got around to trying them until this month - I obviously have far too much chocolate in my cupboards! Even though it has Limited Edition on the box, I'm not sure if this is one of those flavours that has already disappeared or if it's still available. I have a feeling it's been around for a while - let me know in the comments if you know!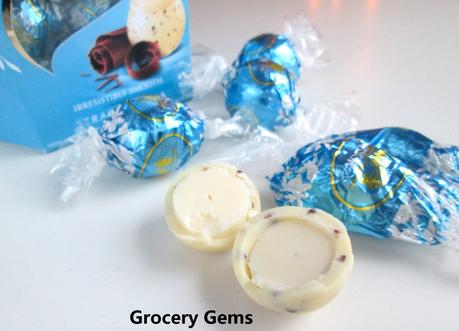 Lindt is fast becoming my favorite chocolate brand - their products are always delicious with spot-on flavours. The flavor here is just as it's described on the box - a wonderful cookies and cream combination. The white chocolate has a super creamy flavour, with the little cookie pieces within adding a little extra crunch. The inner truffle has a gorgeously smooth texture and a sweet vanilla flavor. For a white chocolate, they're actually not overly sweet, but just a really delicious creamy truffle.
Grocery Gems Review: Lindt Lindor Stracciatella
RATING: 9
 out of 10.
Buy it again?: Yes.
Purchased: Sainsbury's.
Price
: £3.50p