Sorry, folks.  Nothing fancy today.  
But I really wanted to show off my boys' new lime green side table.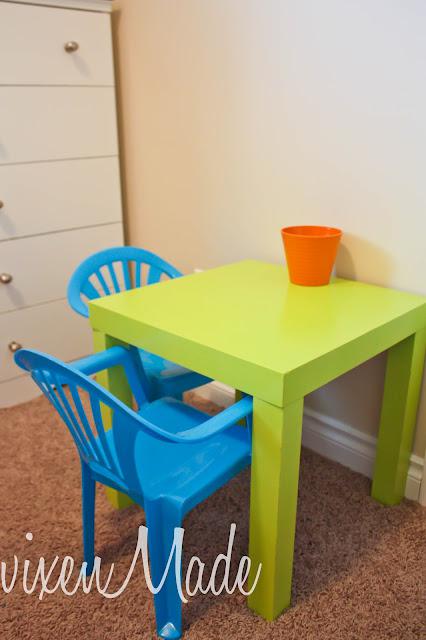 If you've been following along, my twin boys are getting a room redo.  Basically just updating it into a 'big boy' room.  I only have a few updates, but I'm slowly adding to their room.
Anyways, I had a cheap side table bought years ago for 10 bucks.  Very similar to Lack table from Ikea, sadly the prairies do not have an Ikea.. so this was the next best thing.
So it started out black (sorry, no before pic) and turned up lime green!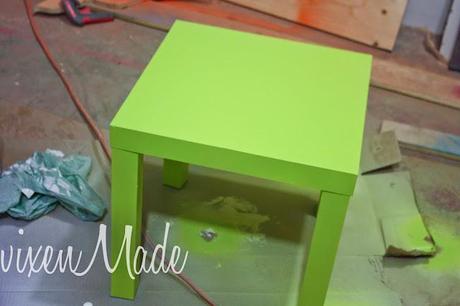 And I SO love it!  I added some blue plastic chairs for the little guys to sit on and read, do puzzles, etc.  But I'm pretty sure some miniature stools are in the works!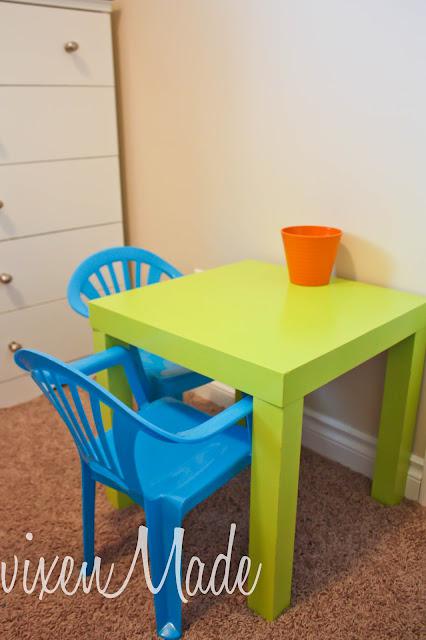 This corner of the room is almost finished.. what do you think so far!?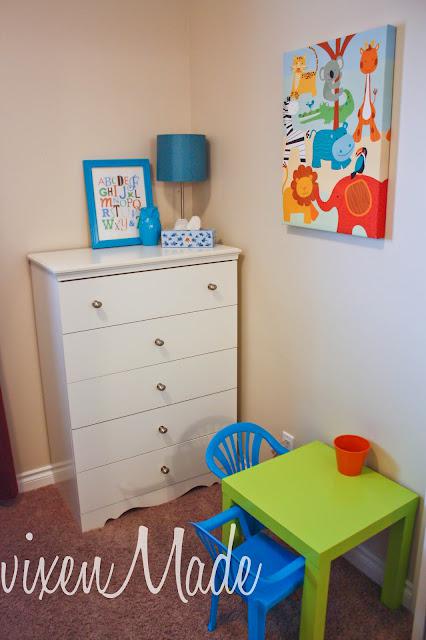 See you all tomorrow!!

I link up here!