Just off Lima's busy central square Plaza de Armas stands an imposing Gothic cathedral, fittingly called La Catedral. The white façade covers one whole side of the square but all the doors are closed except one. When we enter, we find a kind of sub-cathedral; a smaller version for daily use, we surmise.
There are a few unusual pieces inside the church. The altar piece consists of an elaborate symbolic structure, centered upon a Trinity consisting of a humble Christ carrying a cross, God the Father and Mary beneath them. Over them flies the Holy Spirit in the form of a dove. Over the Holy Spirit towers a cluster consisting of the four evangelists, who are accompanied by their animal symbols derived of the four creatures of Revelation 4:7 (a connection I've always disagreed with). Strangely, only Matthew, Luke and Mark look up but John looks down.
Below the central Trinity we see a picture of the Lamb, again surrounded by four faces, presumably the four evangelists. Left and right are cherubim and images of Christ handing His cup to people.
Elsewhere in the church we find an unusual statue of what seems the twelve year old Christ, but already adorned as Pantocrator. Across the sanctuary stands a pieta, but again unusually, with Mary donned as Regina, posing in front of the empty INRI cross.
In its entirety, La Catedral in Lima is a tired old church which fails to engross. The noise from the street is deafening; the interior is dark and we feel unwelcome and shunned. Moments after we enter, some irked eyeing man in a T-shirt hastens across the central isle and disappears through a door next to the main altar. A moment later the lights go out without ado, and the man reappears and begins to herd us out the door. I'm sure it's closing time but it's sad when a church's caretaker shows his sole modicum of enthusiasm only at that hour.
"Maybe there's room for us at other inn," Draga says wisely as she grabs my hand in consolation, and lovingly leads me out the door towards a coffee place off the other end of the square.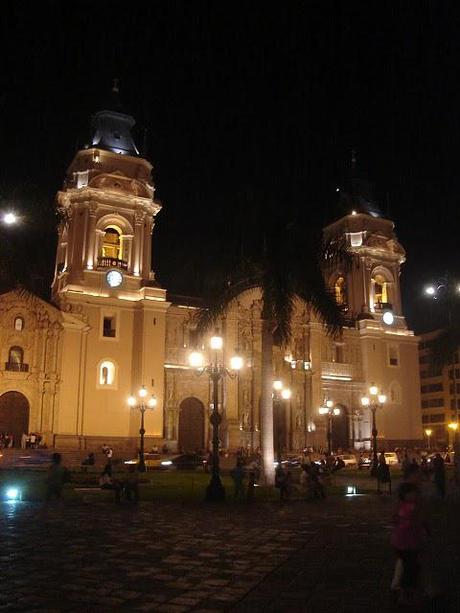 La Catedral on Plaza de Armas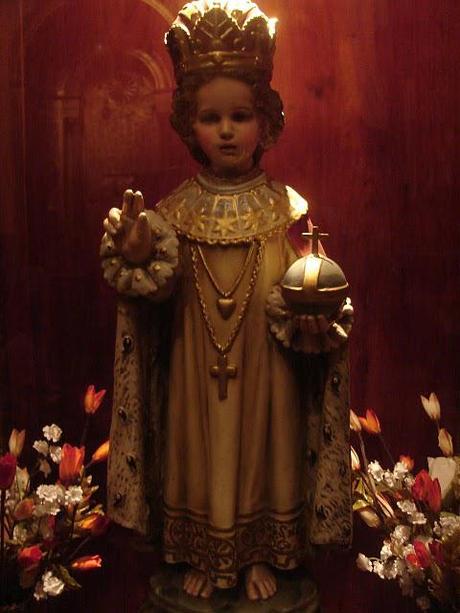 Unusual 12 year old Christ Pantocrator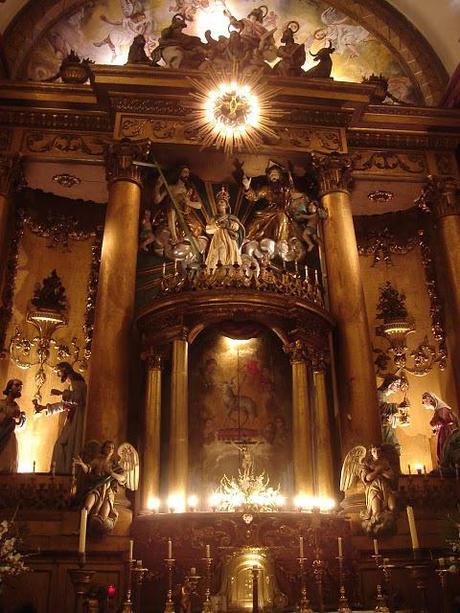 Magnificent altar piece of La Catedral on Plaza de Armas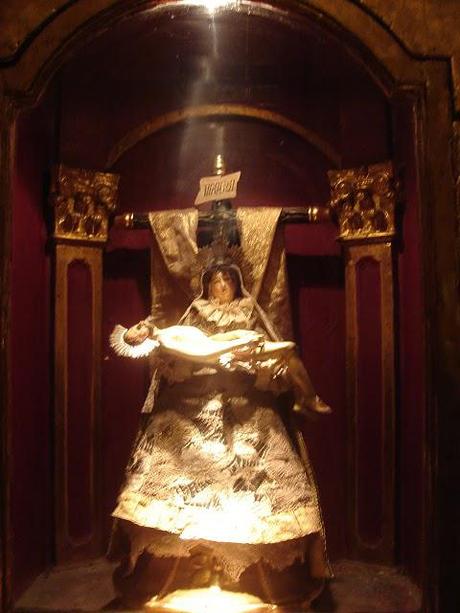 Pieta/ Mary Regina