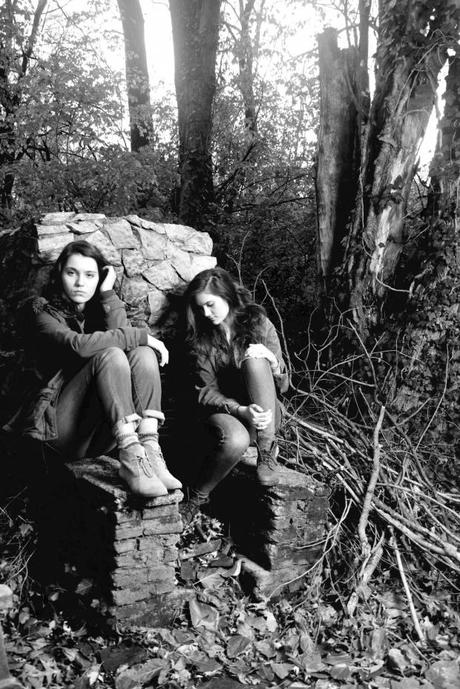 After stumbling onto a video of sibling wunderkinds Lily & Madeleine, I immediately rushed to learn more about them. The teenage sister duo out of Indianapolis was discovered after their covers on YouTube caught the attention of producer Paul Mahern, who invited them to record some original songs in the studio. With the help of bassist and songwriting partner Kenny Childers, the siblings wrote The Weight of the Globe over the course of their summer break and recorded it in three days.
The brand of folk pop that Lily & Madeleine write is uber sweet and melodic, but it's their voices and harmonies that knock me off my feet — the pair's sound is beyond mature. It's classic. It is this distinguished sound that got them recently signed to Asthmatic Kitty Records, who is releasing The Weight of the Globe along with some bonus acoustic tracks on June 11.
Being just 16 and 18 years old, yet sounding as sophisticated as they do, I would say they definitely nailed the whole "prodigy" thing. Plus, Asthmatic Kitty Records?!? I cannot wait to see where they go from here. I couldn't choose just one, so listen to the acoustic version of "In the Middle" above, then watch a stunning live performance of "Back To The River" below. Smitten? Head over to their Bandcamp page to download The Weight of the Globe and a three-song acoustic session.