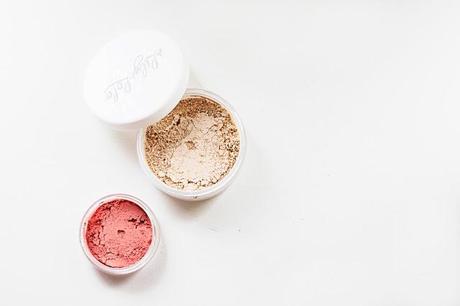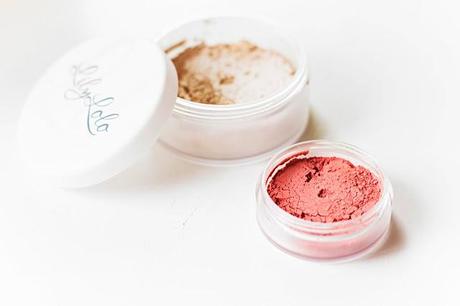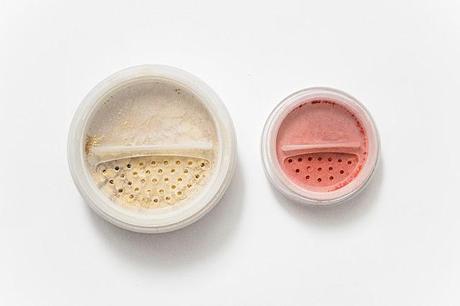 A new found love of mine. The very lovely brand Lily Lolo. I have owned the full size mineral foundation once before, my shade is Blondie, and I liked it very much at that time as well. The reason why I didn't repurchase straight away was probably because I wanted to try other foundations at that time. But I got a little nostalgic and remembered how great it was when I was especially into giving mineral makeup another go. And I'm so glad I did, because I love the natural finish it gives me. I also decided to try a blush, the shade Clementine, which is a gorgeous color. It goes well with my green eyes *giggles*. Seriously, it's a pretty coral shade that really gives a luminous healthy color to my cheeks. I can't explain it, but it feels brighter and more colorful on my cheeks than other blushes that I've tried do, in a good way, definitely. Below you can see a picture of me without any makeup and a picture of me with the Lily Lolo foundation and Clementine blush. Hey there dry lips.
Before and after: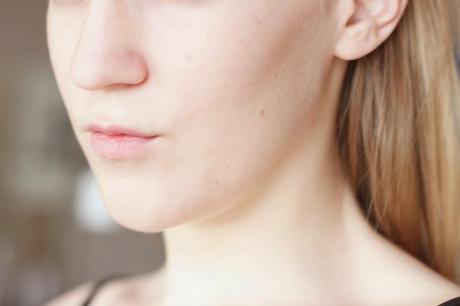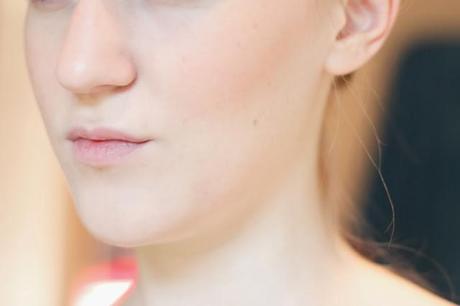 I think you can really see results in coverage - the skin look airbrushed in a natural way. It's like my skin but better, kinda.
 I don't have many problem areas when it comes to breakouts, but I occasionally get red spots and blemishes here and there. I felt it covered up the small red spots after buffing the product in my face and if I have blemishes that are a little harder to cover I take a small brush and dot it on the red spots that need extra coverage. If that doesn't do it and I want more coverage, I just use concealer first. But I can very easily use this foundation on its own - I love how it makes the skin look air-brushed. It's crazy good. I wouldn't recommend this to someone that has a lot of blemishes to cover - or well maybe I would, I'm not sure. It probably will take some work to get a full coverage. But at the same time maybe it will be better for your skin if you get a lot of breakouts. I believe this has made my skin breakout less in the last few days that I've used it, woohoo. What does it say about this foundation on their website? 
"Finely milled mineral foundation SPF 15 that buffs into the skin effortlessly, and allows custom coverage when applied in buildable layers. Made from natural ingredients to ensure the skin is kept clean and healthy, minimising breakouts and blemishes." I personally think it does all that.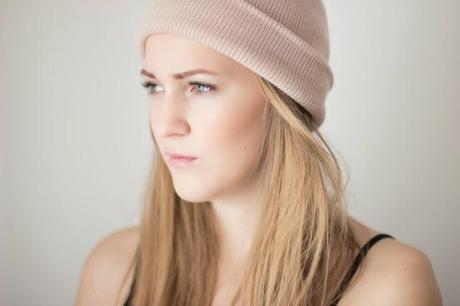 [Lily Lolo Mineral Foundation SPF 15 in Blondie, Lily Lolo Mineral Blush in Clementine, Maybelline Volum' Express Waterproof Mascara, NYX Round Lipstick in Pumpkin Pie]
What are your thoughts on the Lily Lolo brand?