Don't ya love it when you schedule something to be posted and it doesn't work? rrrr!  Anyhoo............
Howdy!  I hope everyone has had a wonderful week this week?  It sure flew by!
I have a card today to show you for the upcoming release from Lili of the Valley.  These are precious!!!!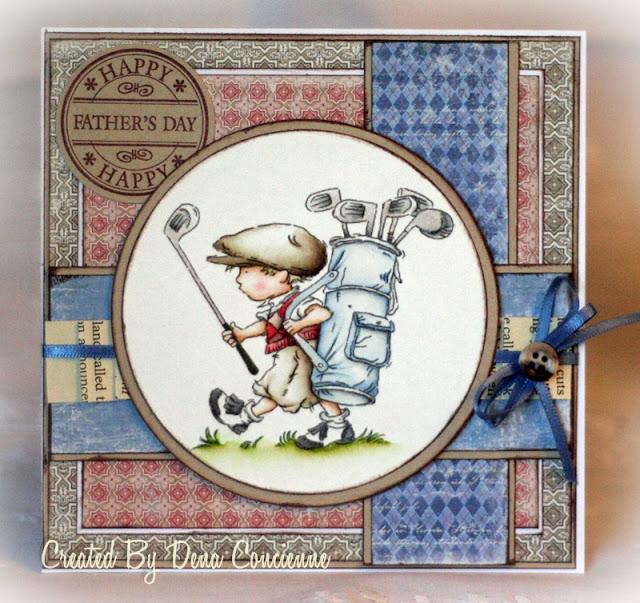 I was sooooooooooooo  happy to see the little golfer!!!!!!!!! Woo Hoo! So many of our family members play golf and this one makes an adorable card for them.  This stamp is appropriately called "Playing Golf". 
I used my ever so LOVE papers by Maja Designs.  They are from a Christmas Collection -Vintage Winter.  There are so many wonderful papers in the Maja Designs aren't there?
You all don't fall over ok, since I didn't use flowers haha! I can't bring myself to use them on a boy card!!
I colored him with distress inks as per usual! I know I am so predictable! haha!
I hope you like the sneak peeks you have seen so far.  Many of my team mates have been posting them on their blogs so go check 'em out!
Thanks again for stopping by! You guys are awesome! Have a wonderful weekend!
Hugs, Dena