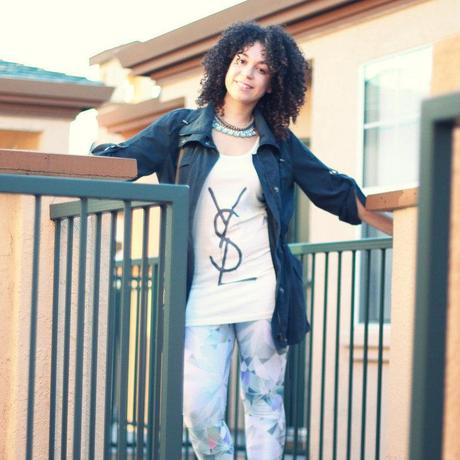 Wouldn't you know that I only own two pairs of leggings? My other is a dark maroon velvet pair. I selected these fun diamond print ones from Romwe as payment from a sponsor, and they are so much fun (and comfortable!).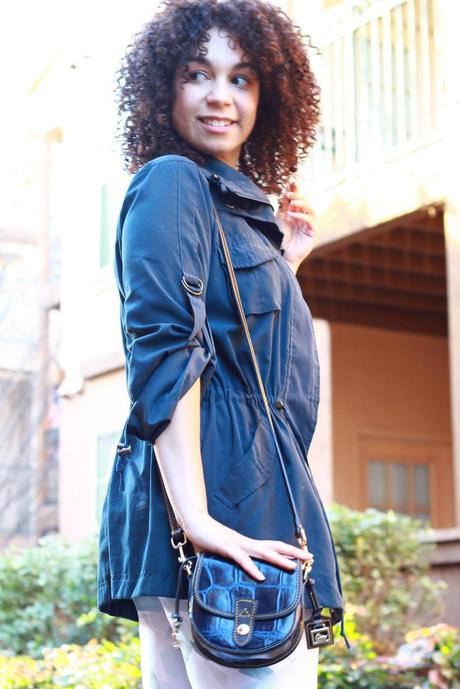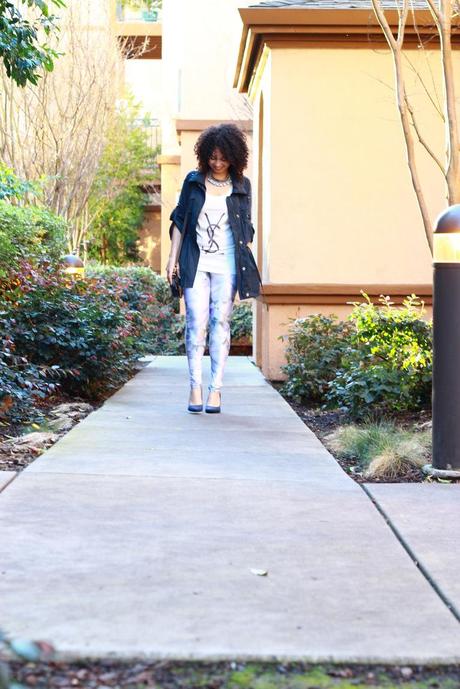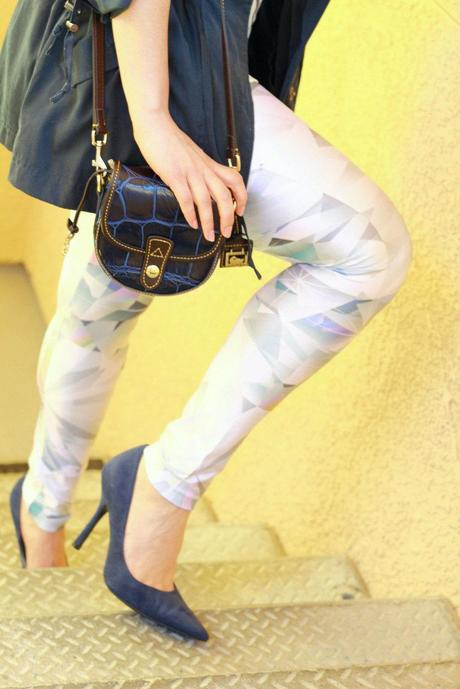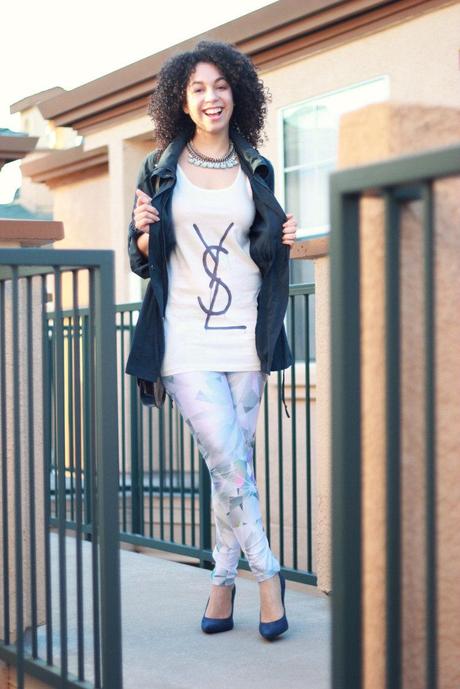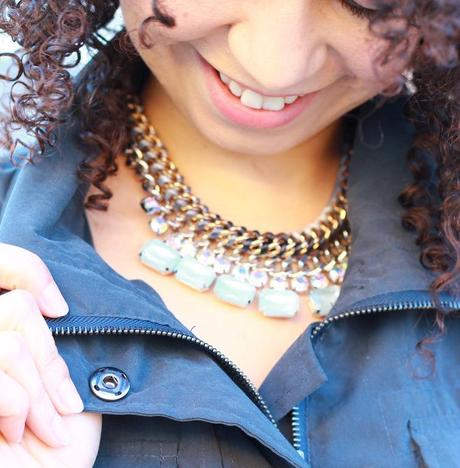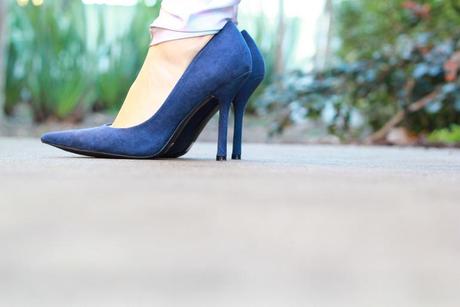 Tank: a friend's DIY // Jacket and necklaces: Forever21 (find a similar anorak here) // Leggings: Romwe // Heels: Guess // Bag: D&B. Photographs by Chelsea Bond and myself!
I really love this outfit. I think it's the amazing comfort of the legging, and the ease of walking in these shoes combined that make this so fun. Also, have you ever seen me wear so much blue? It's a rarity for me! So much blue, and not a denim piece in sight. Also, if someone had told me what I would wear a white(ish) pair of leggings during my lifetime, I would have laughed hysterically. But, that's what fashion is for: to break the rules that you thought you abided by.