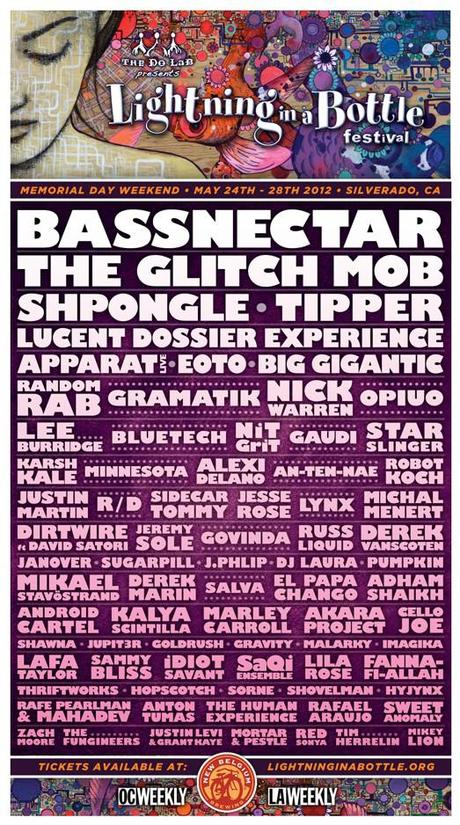 Lightning in a Bottle is a celebration of Art, Music, Performance, Sustainability, and Life. It takes place annually on May 24th-28th at the Oak Canyon Ranch in Silverado, CA. It is produced by The Do LaB who specialize in interactive environments, event production and creative lighting design. These elements collectively shape The Do LaB's mission: creating experience as an art form while bringing communities together. Taking an organic approach to designs, The Do LaB brings imaginative visions to life with natural materials, recycled objects and sustainable resources. When producing events and festivals or building an installation for an international tour, The Do LaB is committed to the highest levels of art, production and aesthetics. Its work has been showcased at Coachella, Virgin Music Festival, Global Gathering, Boom and many more. For more information about The Do LaB, visit them here, or follow The Do LaB on Facebook and Twitter.
The 7th annual Lightning in a Bottle International Music and Arts Festival presents the lineup for Lucent Temple of Consciousness, a sanctuary for all participants to enrich the soul and inspire the spirit. The 2012 schedule inside the Lucent Temple, built out of recycled and found objects by Brent 'Shrine' Spears, will include over 300 different experiences in yoga, workshops, speakers and exotic world music. The temple will be a sanctuary for all participants to energize and balance the mind and body through spirituality, meditation, yoga and the art of natural healing.
The Lucent Temple of Consciousness workshops will teach a variety of sustainability practices and life skills for participants to bring home and share with their community.
Urban permaculture workshops will teach participants how to create an ecological, sustainable garden and human settlement.
Grow your own spirulina, microalgae that are taken as a supplement or whole food.
Workshops about herbal tonics will show how they can help restore, tone and invigorate the body and promote health and well-being.
Amazon Myco-Renewal Project builds partnerships with local people to remediate their lands using mycelium while growing edible and medicinal mushrooms for consumption and income generation.
For more than 30 more workshops with fun and educational activities, visit http://lightninginabottle.org/workshops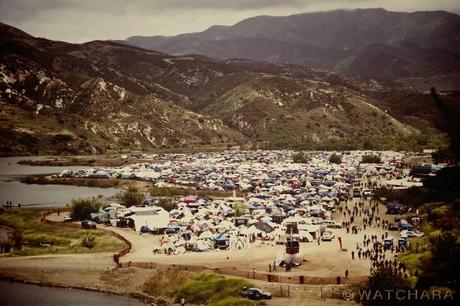 Reverend Michael Beckwith is a humanitarian, co-founder of the Association for Global Thought, an organization dedicated to planetary healing and transformation, and founder of the Agape International Spiritual Center. He's the author of Inspirations of the Heart, Forty Day Mind Fast Soul Feast, and A Manifesto of Peace. He has participated on international panels with Dr. T. Ariyarante of Sri Lanka and Arun Gandhi, grandson of Mohandas K. Gandhi. He is the originator of the Life Visioning Process and facilitates retreats, workshops and seminars around the world.
Barbara Marx Hubbard is the author of Becoming a Universal Species, a visionary, social innovator, evolutionary thinker and educator, producer, narrator, co-producer and co-founder and chairperson of the Foundation for Conscious Evolution.
Mirabai Devi is a spiritual teacher and healer who has led numerous humanitarian projects in Africa.
Also More than 30 more world renowned teachers, adventures, and givers of enlightening information will participate. See http://lightninginabottle.org/speakers for a full lineup.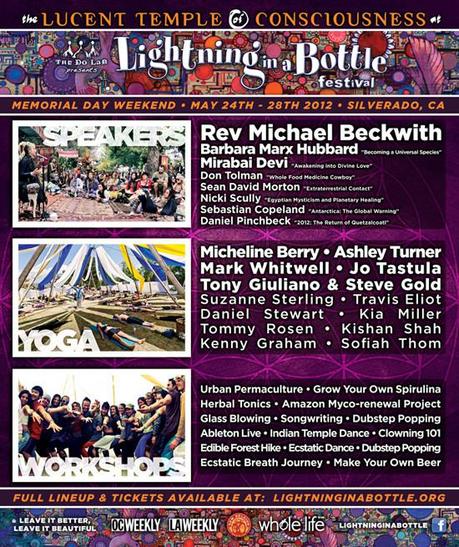 Los Angeles-based Micheline Berry is the founder of Liquid Asana vinyasa yoga, founder of Zen Dancing® and creative director and co-founder of Red Musette and Shaman's Dream.
Ashley Turner's vinyasa yoga integrates wisdom from the roots of Yoga Psychology. She co-wrote Aroma Yoga®: A Guide to Using Essential Oils in Your Practice and Your Life with Tracy Griffiths and is an adjunct faculty member at Kripalu and Loyola Marymount University's Yoga Philosophy program.
Mark Whitwell's yoga is based on the teachings of T. Krishnamacharya and his son TKV Desikachar. He is the editor and contributor to TKV Desikachar's book The Heart of Yoga and author of Yoga of Heart: The Healing Power of Intimate Connection and Hridayasutra.
Jo Tastula teaches vinyasa flow style who specializes in seasonal sequencing and breath work. She integrates her own inspirational connection to spirit and the creative sacred forces of the divine feminine.
Anusara teacher Tony Guiliano and soulful singer and prana teacher Steve Gold will bring love, light and inner peace.
For more than 20 more yoga and movement classes in a variety of styles and difficulty levels, visit http://lightninginabottle.org/yoga for a full lineup.
World Temple Music will be performed between classes and speakers, encompassing indigenous sounds from cultures around the world. For a complete Temple music lineup, visit http://lightninginabottle.org/temple-music/. For a complete list of speakers, yogis, workshops and world music artists, visit http://lightninginabottle.org/mind-body/.
For more information about Lightning in a Bottle and the music lineup, visit http://lightninginabottle.org. To view the official 2011 Lightning in a Bottle video, visit http://vimeo.com/34799577. Tickets are available at http://lightninginabottle.org/buy-tickets.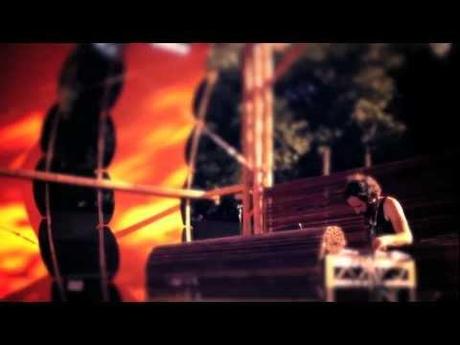 Watch this video on YouTube Embedded with WP YouTube Lyte.