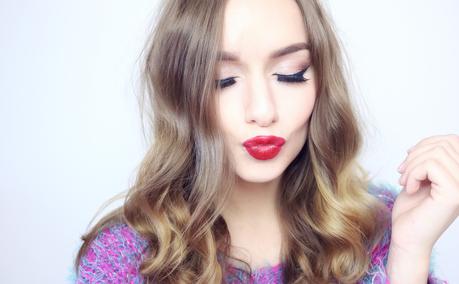 Last year I did a little post called '10 Things for 2015' and it went down really well. Today I thought I'd look back at those things and create my new list for the year ahead! Now let's see...
10 THINGS FOR 2015 - THE REFLECTION1. Fall back in love with reading actual, paper books. - Well, almost. I bought a load of books half way through the year and managed to read one and a half, it's an improvement I guess! Silly University making me read textbooks!
2. Surround self with more positive people who have good vibes. - Definitely achieved this, 100%! My circle of friends has gotten smaller but a lot more important and positive. Making a new best friend has been such a highlight.
3. Travel to new and exciting places. - Kinda! I traveled to Lanzarote, lol. But I also went to Leeds, Liverpool and Edinburgh, three cities I'd never visited before. And of course, lots of trips to London!
4. Try and eat at least a little bit more healthily. - Success! I've began to eat so much more vegetables!
5. Become even more comfortable with who I am. - I can hand on heart say that this year has been a huge realisation for me. I don't think I'll ever be 100% happy with who I am, but this year I've certainly gotten closer to feeling so.
6. Meet new people and keep in touch! - YES! 2015 was the year of a new job and lots of new amazing friends to go along side it. SHOUT OUT TO MY TEA LADIES FOR BEING BABES.
7. Take a lot more photographs of memorable moments. - I still suck at this! I don't take half as many photos as I know I should!
8. Try not to please every single person. - Another success on this one! No longer am I scraping my feet off the ground, running to people trying to make everyone happy.
9. Work butt off to achieve the best possible outcomes. - In academic terms then hell yes, I finished off 2nd year Uni with a 1st overall and looks like I'm heading this way in my final year too! 
10. Say 'Yes' more. - Yes, and no. I actually have a post coming in January about 'Saying No' so this is erm, ironic? 

10 THINGS FOR 2016.1. Finish University with a 1st Class Honours2. Get a full-time job, hopefully in a Marketing or Social Media/PR role3. Start thinking about moving out with my boyfriend4. READ MORE. Pick up a book girl!5. Kick ass with my blog once University is over and done with6. Practice Yoga more at home7. Try and go to sleep and wake up earlier8. Go to as many blogging events as I possibly can9. Host another bloggers event!10. Reduce my carbon footprint (more on this next year!)
So there's my new little list for 2016 and a look back at what I was hoping to achieve this time last year. I'd love to make this a yearly post, there's nothing like looking back and seeing your situation then and now and how it has changed - it's amazing! Let me know your goals for next year!

Megan. xo

Facebook - Twitter - Instagram - Bloglovin - YoutubeCheck out my December advertiser - Caroline Elvin!