Wonderful friendship
"Hi" she said as we were passing by on the way to cafeteria.
"Hello, where are you from?" I asked recalling that she is with me in IBM training group.
We had a little chit chat and found out that both of us were from Odisha, though from different districts.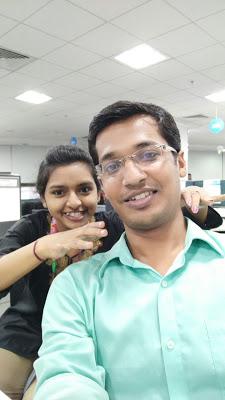 She went on to order a sandwich and I wasn't hungry so just joined her along with other friends for lunch.
"Why don't you take a bite" she said
(Now the fun part begins, I wasn't her friend at this time and we were like a "Hi" and "bye" friends in the training sessions)
"No, thanks" I said like a gentleman.
She insisted once and what happened next wasn't much she would have expected in the first place.
I ate the last morsel of the sandwich and didn't even a little bit for her.
After a while of saying goodbye to her, another friend of mine from college days Soubhagya, said me "Stupid! Why did you eat the entire sandwich? You should have taken a bite and given her the rest."
That is when I realised that I ate and didn't even offer her another sandwich.
I did feel bad though but it was too late to even feel bad.
She calls her boyfriend and says him with bewilderment about what happened with her a few seconds before. Both of them had a good laugh and I think they must have mocked me.
(I am even laughing now as I recall the incident and how I made myself look like an imbecile.)
I thought she must have got a very wrong impression of me and wouldn't talk with me. But ironically she did talk with me, never speaking about what I did and never asked me why I did it.
Hey I haven't said what her name is! Her name is Arpita Pallavi Mohanty, looks like three girls "Arpita", "Pallavi" and "Mohanty" are infused into one.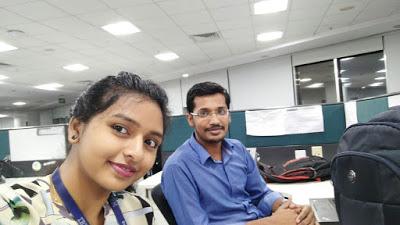 Post the incident we were selected to Coca-Cola Project in IBM where our friendship cherished. Both of us have lots of fight every single day. Arpita has taught a lot me a lot of things from that day taking care that I don't repeat the same mistake again.
The list is endless of the things that she has taught me like how to talk, what to eat and what not to, how to eat also, like she says eat slowly and enjoy the food or chocolate you are eating rather than eating it too fast, she has also given me some tips on how to cook and many more things, which sometimes me feel like she is my mom.
Scolding me at will like "Kishan don't do this and don't do that" and at times I am left clueless why am 'I being shouted at.
I on the other hand scold her for not knowing little shortcuts of the computer and mobile phones and titbits of common things in life like what mileage is and many small things that are essential in life.
She says "I ask can ask you these small things without the fear of being mocked." I think that is what makes us friends one always there at the need of the other.
I love an idea that I have learnt from Network Marketing that always create a win-win situation in life where everyone is a winner. I always say her that this win- win concept is more important than anything else in life.
One thing I have to say she is a great foodie and likes to eat a lot but in short intervals. I think she can be a great food blogger if she wants to be one. (I hope she reads this and rethinks about being a blogger.)
I have learnt a thing or two being with her for almost a year that she has a dynamic personality and she does believes a lot on herself which is a great sign of an incredible person in the making with a lot of character.
What makes her stand out of the crowd is her passion to be at her very best and a crystal clear idea of her dreams and to put forward her ideas fearlessly and to be with her friends at all times.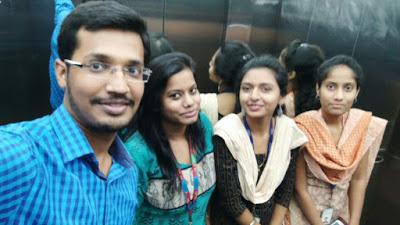 Arpita you are a stunning a girl and the time that I have spent with you is priceless and I will love to say "TIME" that can you stay put for a while, so that I can relive those moments all over again.
Wonderful moments of being together as friends and I wish we continue being friends forever! It will be great to have you as my sister along you being my friend.
Find more about a fun filled show on ZeeTV Vivo Smartphone presents Yaaron Ki Baraat co-powered by Amazon.in and Brooke Bond Red Label. 
http://www.ozee.com/shows/yaaron-ki-baraat