"Gamification," or applying game thinking to non-game scenarios, is a concept as old as mobile phones themselves – possibly even older. The basic idea is easy enough to understand; by turning your life into a game with real-life or digital rewards, you'll gain the motivation necessary to complete the tasks at hand. In recent years, app developers have jumped to create new tech tools that will get users gaming their way to personal success. Read on for five of the best!
Mint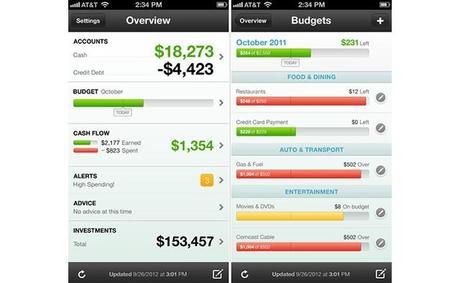 A personal finance app and website, Mint appeared on the scene in late 2008. Since then, it's been downloaded by over 15 million users. Providing a glimpse into the financial future, it allows users to track bank, credit card, investment, and loan transactions and balances through a single user interface. So far, it's proven wildly popular in the "Banking 2.0" space.
Mint's money management tools are most helpful for things like budgeting and goal setting, as it conveniently aggregates all your financial information and displays it on the home dashboard. As of September 2014, it also offers free credit score services.
It's "game" features challenge users to keep up with their self-imposed financial restraints. Feel the shame and embarrassment of seeing your finances slide into the red when you overindulge at your favorite restaurant, or experience a brief moment of elation when you finally hit your target savings. Either way, it's a valuable tool for those trying to learn money management skills.
Chore Wars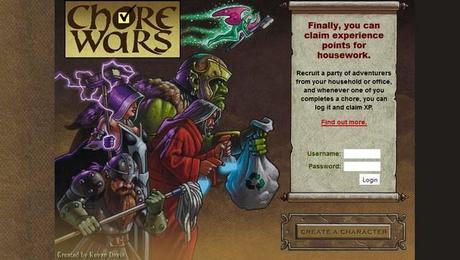 For all the nasty and unpleasant things that need to be done around the house, this app hopes to turn them into a fun digital adventure. Chore Wars makes doing the dishes, vacuuming and cleaning up laundry into a role playing game with all the excitement of Dungeons and Dragons – after setting up a "Party" for your office or household, you can invite members to claim chores and get to work as "Apprentices." The ruling Dungeon Master oversees the entire operation, assigning a character for each person participating, listing the necessary chores and assigning "experience" points for each task. When players encounter monsters along the way, these points are factored in – providing extra incentive to finish the chores at hand in a timely and efficient manner.
Wellapets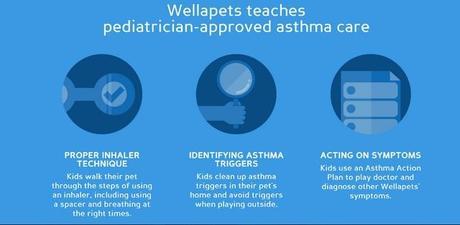 Conceived by a team of Harvard Medical School students, this pediatrician-approved app helps teach children how to manage their asthma symptoms. Alex Ryu, 25, released Wellapets last year with three other students while working with pediatricians from Boston Children's Hospital. The app, which focuses on keeping a virtual "Wellapet" alive and healthy, is colorful, fun and easy for children above the age of 6 or 7 to use.
"The greater vision is to use the virtual pet through a series of games to make children smarter and healthier," Ryu said. He also hopes to create other games that tackle similar issues, possibly relating to children's food allergies.
Brusheez Little Monsters Toothbrush Timer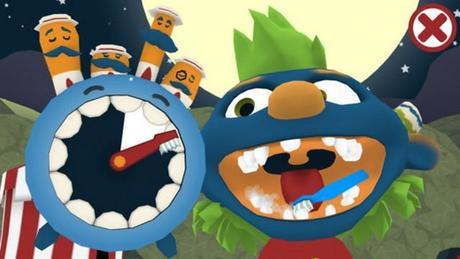 This app aims to help parents of cavity-ridden kids find a way to make their youngster a better brusher. By bringing colorful characters to life, kids can be convinced to improve their dental health alongside new digital friends. The creator of the app, inspired by the daily dental battles that occurred between himself and his own son, picked up a sketchbook and drew silly monsters that would appeal to young, toothbrush-averse individuals. After using his son's input to write the music and design the overall look of the game, the Little Monsters Toothbrush Timer was born. Simply choose a monster character, set the timer within the free app and get ready to "brush and dance!"
Tinder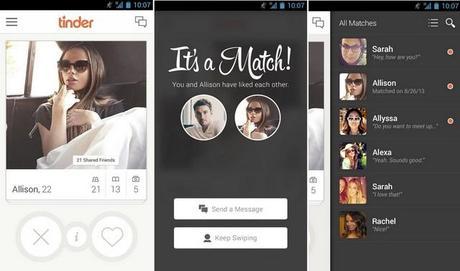 You may have heard about this app, but not have known that the experience of using it is sort of like going on safari in the digital jungle. It's the best app on the market for desperate singles, bored housewives/husbands, and everyone in between.
To play, users are shown photos of potential matches within a given radius, and can swipe right to 'like' and left for a 'nope.' Mutual right swipes will result in a match, followed by a screen prompting users to choose between sending a message or resuming "play." Ideal for fast flings, this app doesn't waste time examining the necessary foundations for lasting love. But it does, however, understand the primal urges behind horny hook ups. It succeeds in keeping the spotlight on "playing the game" and meeting new people, making the search for a soul mate as lighthearted as possible.
About the author -:
Beth Kelly is a freelance writer and blogger. Born and raised in Michigan, she moved to Chicago to attend DePaul University where she graduated with a BA in Communications and Media. She lived in Krakow, Poland briefly before moving to South Korea to teach English. She now spends most of her time in front of a glowing computer screen, but loves kayaking and swimming outdoors whenever she can. Follow her on Twitter