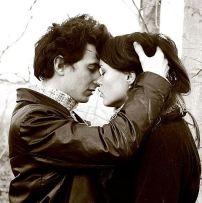 Hello!
Today I want to tell you something about me.
I want you to understand that this is not only a beauty blog, but a vision of my world.
The world it's dirty, but only because the people who live in here. I want to tell you an episode of my life to show some people that they are not alone, that relationships are difficult and sometimes you get really hurt because other people.
Two years ago I was hurt, really really hurt. I was dating a guy, he was my boyfriend for almost two years. I remember that when we met he was a playboy (not the kind of playboy we read on the books, rich and powerful, he was a simple boy that loved to hang out the girls and to make sex with them). I knew he was that way; I was not blind by love when we start dating but I thought that maybe I had everything under control. Big mistake.
Of course that I know that he was cheating on me, but I didn't mind. Some of you would be thinking that I was stupid to let that go, but in my conscience I believe that I was a lucky one, because I knew the guy that I had, unlike many people. One thing that was worse was that he was working on other country and I was staying in Portugal, he had to come home every four months. Had the time goes by, our relationship was well, a problem once on a while, but well. Until one day, he didn't call anymore, his friends here in Portugal cannot reach him and he only talked with his parents. I knew that something was happening, but I didn't know what.
Three weeks later I found out. He didn't tell me, but someone did. He was living with some girl and she was pregnant. Five months pregnant. It was difficult to me to accept that. He didn't have the courage to tell me, but it wasn't me who would make things easy for him. I didn't break up, I expect one action of his. An action that only came in the day that I said "If you don't tell me what's happening, I take the next plane and I going to talk to you in person". Minutes later I receive a message on my cellphone, saying that he loved me but it was better to end our relationship. He never told me the right reason, it was me who replied saying that it was really better to end everything and that I knew everything already. My words were "I know that you cheating on me, you are living with some whore and that you would be a father in a few months". He never replied back. Off course!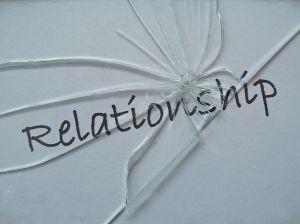 I never saw him again, I move on with my life…the thing is that sometimes he ask people things about me and about my life. That girl's live it's not easy and you know what? I feel sorry for her.
What I want to say is that things are not easy, but there always an escape way. We can be happy and there are people who are worse than us. Have faith and belive in happiness, I believe in mine and I belive that my prince will come…one day!
So, do you like this post? I don't know if you want more posts with this theme…please, tell me what you think. I'll be waiting.
And yes, this really happened to me…it was not easy to handle, but I had my family and friends with me

Kisses, Annie S