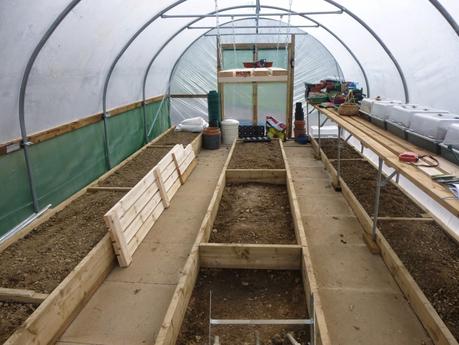 The propagators are all neatly lined up and full of seeds.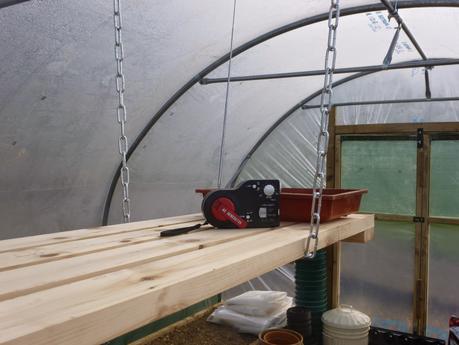 I have a new hanging shelf in the middle, currently holding the radio but it will be used for hanging tomatoes and some strawberries later in the year.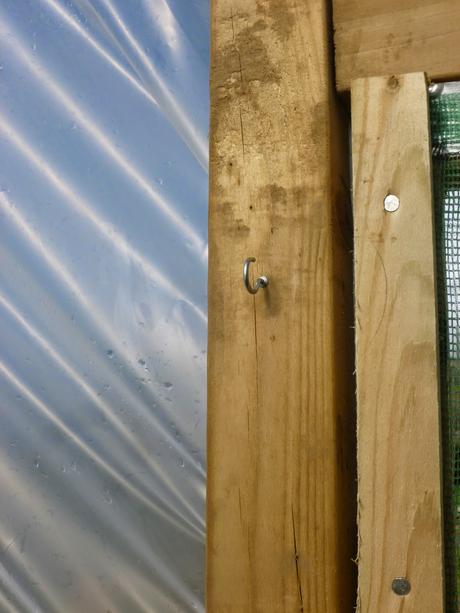 I have added a hook for my jacket .....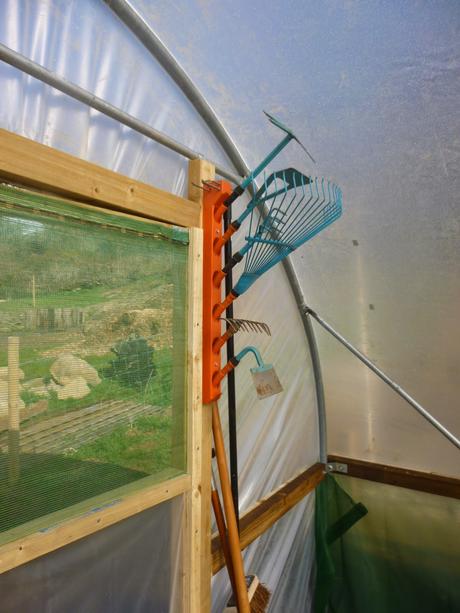 ... and Lovely Hubby put up this rack for my tools.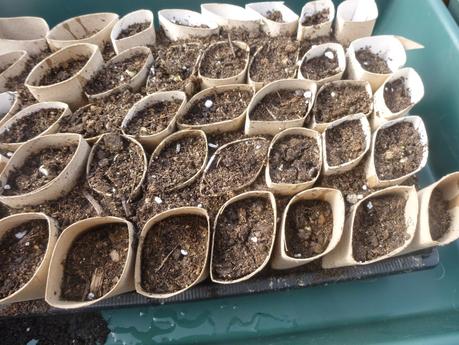 I check inside the propagators every day not really expecting to see anything ....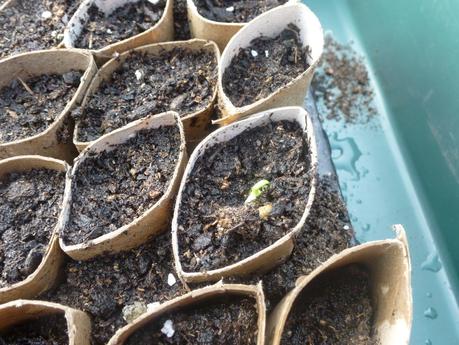 ... but then this morning just five days after planting, I have a Pea popping it's head through the compost.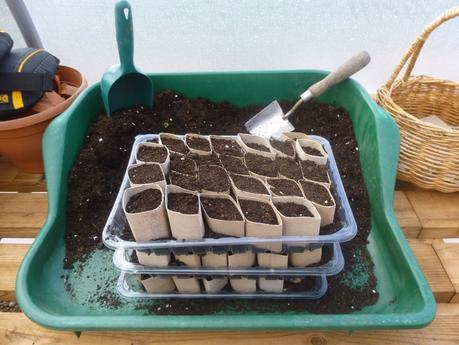 I thought I would fill up some more toilet roll tubes ready for planting tomorrow and then, out of the corner of my eye ....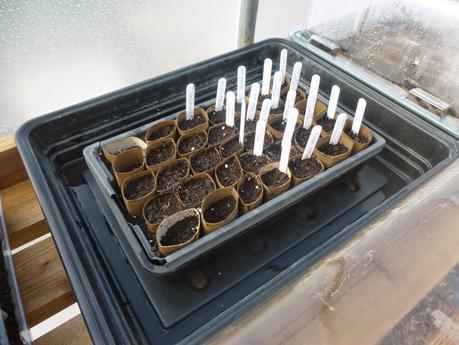 .... I spotted a touch of green in the propagator nearest to me.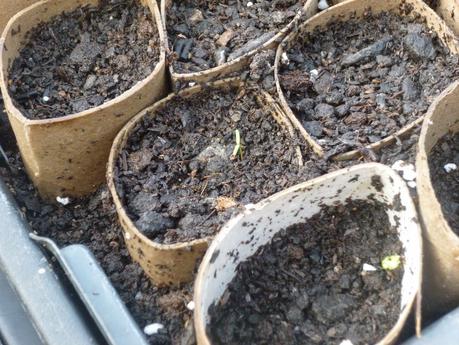 The teeniest, tiniest tomato plant is bravely showing itself to the world.
Yes we have life in the polytunnel,  I did a little 'happy dance' ... well you just have to don't you  :-)
Sue xx