It's not often that I will go to the effort of drafting one of my posts, especially when my writing is something that flows so naturally (and yes, I am aware that I occasionally use the incorrect word, even when it's spelled correctly). In this instance, I began writing this over a week ago and here I am now, replacing the entire content of text with a fresh script. My thinking now is that the one post I started writing may now be better served in several shorter supplements.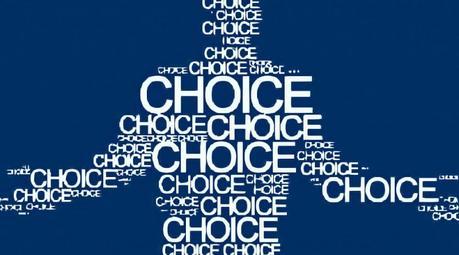 [Image credit: beinspirational.co.uk]
My temptation last week was to try and document every fragment of imagination and anxiety that happened to be passing through my mind, all within the confines of a four-walled computer screen. For this first post, I'm going to start by looking at my present situation. I'd also like to inform you that this 'series' is likely to be interrupted by the arrival of other posts (eg. walking and film reviews) in between.
I've been with the current company for close to five-years and that realisation alone is frightening, considering that when I started here, I had no personal intention of staying beyond two-years. At that time though, I was offered a different position in what would later become a brand-new department (although that may depend on who you were to ask). As a proposition, I had a little or no interest in working with metal and plastics over wood [banging nails in to ply and softwood, but still] but it seemed highly convenient and it the thought of going through the job-hunting process, having to attend interviews and, even before all of that, deciding what I would want to do next, appeared all too intimidating. I took an easy option with a lesser risk, shall we say.
[Image credit: 9csolutions.com]
So, a new year has begun and I'm once again beginning to think about where I might like to head next and what I might like to do. All of which will be shared with you in the up-and-coming posts.
To try and elaborate on the problem of simply staying put: I am not entirely happy doing this, even when I can enjoy moments and certain aspects of what I do. Ultimately, I do not feel that this role (or any other within the company) represents me as a person. When I meet new people (as I often do, over the course of the year), I dread the typical question of 'What do you do?' because I hold no pride within my answer. That could be partly due to the fact that I am effectively over-qualified for the role and partly because of my own issues and how I sometimes view myself as an underachiever. Lots of other people seem to have jobs, even careers, that they are passionate about and clearly interested in. I'm still very much as I was in my teens and lacking in direction.
What do I do?
As of December, I was promoted to the position of 'chargehand' in a local packaging company; working within a very small department that manufactures bespoke flight cases along with an assortment of items (workbenches, trolleys, etc.) using a tube and bracket system. When I joined the company, I worked in the machine mill (cutting plywood, softwood and cardboard) before joining case assembly (where packing cases of all shapes and sizes are put together).
[Image credit: theflightcasecompany.com]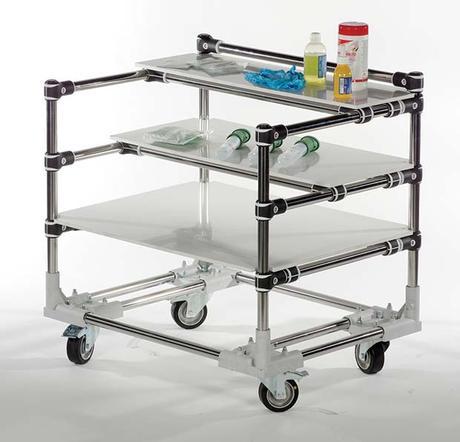 [Image credit: parklogistics.co.uk]
Over the next few posts, I'm going to write about some of my potential ideas for moving on and going forwards. I feel like I was intending to add a final paragraph to this post but the thought now escapes me (perhaps that's a good argument for writing more drafts in the future…).
Thanks for reading.