I've been a really bad blogger lately as my posts seam to be getting further apart, however I am now making it my mission to post at least once a week!
A few weeks ago (almost a month ago!) i was nominated for the Liebster Awarded by the lovely Kenzie over at kenziebenalibeauty. For anyone unfamiliar with this it is an award given by bloggers to other bloggers who they feel deserve some recognition. This helps new and upcoming bloggers to establish themselves within the blogging community.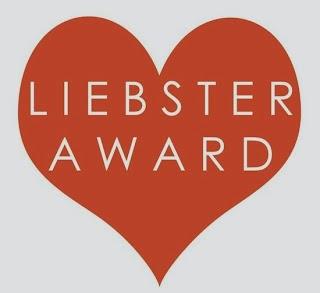 1. What inspired you to start out on the blogging scene?
There are a few blogs that i had been following for a few years and I always thought it would be pretty cool to have my own, then once I started at university that gave me the confidence to finally start one.
2. Who is your style icon and why?
Alexa Chung... her style is so effortless and she always gets it right.
3. Would you rather have a fashion line or a beauty range?
Fashion Line
4. Who is your favorite designer?
There are so many! If i had to pick one it would probably be Galliano, I love the theatrical aspect of his shows!
5. If you could only take 3 beauty products to a desert island, what would they be?
Moisturiser, mascara, sun cream (not much of a beauty product but I wouldn't want to come off it looking like a tomato!)
6. What is your top beauty tip?
Use a primer before putting on your foundation.
7. High fashion or editorial?
Editorial
8. What is your favorite highstreet shop and why?
Topshop, their jeans are amazing and they always have what i'm looking for.
9. Who inspires you most in the world?
Im not really sure that there is one person who inspires me the most, I think that looking to what I could achieve and do in the future is enough to inspire me to do well and work hard to get there.
10. Where do you see yourself in 10 years time? 
I would love to be working for Company Magazine... if not then i would hope to be in a career that I love.

Here is a list of me nominees... I have really enjoyed reading your blogs and think you guys have so much potential :)
Chelsea - http://chubbysticksandcrumpets.blogspot.co.uk
Lucy - http://lucyballard.blogspot.co.uk/
Laura - http://velvetmojitos.blogspot.co.uk/
MaryLou - http://englishrainblog.blogspot.co.uk/
Kathleen - http://madeinthe1990s.blogspot.co.uk/
Here are my questions :)
1. What made you want to start a blog?
2. Who is your blogging inspiration?
3. What item of clothing could you not live without?
4. If you won the lottery what would be the first thing you would buy?
5. Designer or highstreet?
6. What is your favourite highstreet shop?
7. What is your top beauty product?
8. If you had to give up foundation or mascara what would it be?
9. Who is your style icon and why?
10. Where do you see yourself in 5 years time?


The Rules:1. The Liebster award is given by bloggers to other bloggers who have less than 200 followers.2. Each blogger should answer the questions that are asked by the person doing the nominating.3. Choose 5 new bloggers to nominate for this award and link them in your post.4. Create ten new questions for your nominees.5. Inform each nominee that they have been nominated6. Thank and link the blogger who nominated you in your post!