101 followers! Wow, I'm amazed and so thankful for all of you out there who take your time to read and even comment on my endeavours to improve my life and health.
A few days ago I received the Liebster Award. I would like to thank the lovely Cia at Little Yellow Butterflies for nominating me. Be sure to visit her blog. It's filled with insightful and thought provoking discussions, reviews and colourful flowers. Thank you once again. You are awesome! :)
The rules:
Make a post about the reward
Answer 11 questions from the person who nominated you
Nominate bloggers with with less than 200 followers and make 11 questions for them to answer (they are at the very bottom)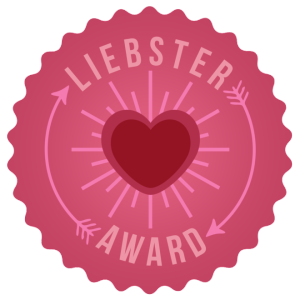 1. Favourite dessert?
My favorite dessert changes depending on the season.  This winter it was all about vegan Oreo cupcakes. At this very moment I have a huge craving for ice cream. It's a tie between vanilla and chocolate soft serve ice cream or lemoncurd and meringue ice cream.
2. Is there anything going on in the news at the moment that you've got a particular opinion on?
Let me put it like this, every nerve in my body is electrified by disgust and frustration when I read about the abduction of 276 girls in Nigeria. Not only is dreadful news, but the debate it has stirred is both fascinating as well as horrific. Some people seem to draw the reason behind this abduction straight to Islam. It's not religion itself that is the reason behind this act. It's the misguided, damaged interpretation of religion by a minority of people. Don't condemn the people who have faith and live their life in peace and love by shaming them with the worst action of intolerance and cruelty towards humans. My heart goes out to the families of these girls.
3. What's your best way to unwind after a bad day?
First of all, I give myself some "me" time and a moment to breathe and recharge my batteries. I take a warm shower, and there are times where all the feelings I've had bundled up are released and tears stream down my face. Sometimes it just gets too much for one's heart to bare. But that's ok. There's nothing wrong with crying .
Afterwards I curl up under a blanket with a hot drink (look at Q 5) and for a moment escape into a different time, life and place in a book or movie/TV-series. I can find comfort in a book or a movie. Getting lost in things as marvelous as the written word. For a moment a book or a movie can make me forget about my own troubles.
Now that I've started running and as time goes by as I improve, I might go out for a run to clear my mind.
4. If you could go exploring anywhere in the world right now, where would it be?
The Louvre. Not only would I  love to explore the displayed collections (I've seen some of them, but not all of they as time slipped away when I was there years ago), but the "hidden" collection would be at the top of my list. The "hidden" collection is inaccessible to the public and consist of 200,000 artefacts, including paintings and tens of thousands of sculptures and other objects from antiquity. I would never be bored!
5. Best hot drink?
Tea! Oh, my precious tea! It's like a hug in a cup. It comforts you when your cold or feeling down, gives you inspiration and energy, and most importantly tea offers an opportunity for contemplation and slowing down. In short, tea is a tasty magical potion.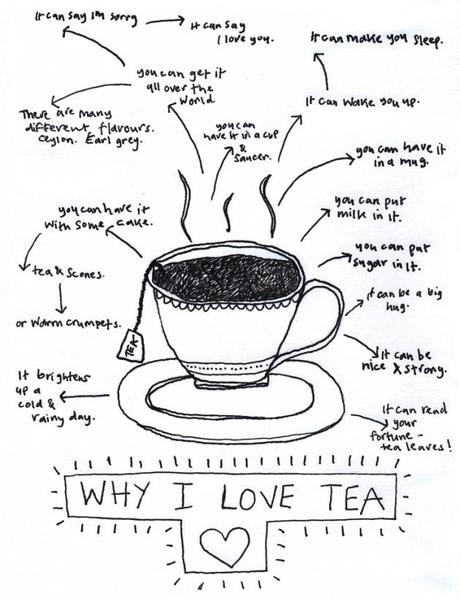 6. Has becoming a blogger led to anything surprising or unexpected for you?
It has provided me with that much needed extra boost when I almost gave up running after just two weeks. I didn't want to leave you all hanging there in mid air and most importantly I didn't want to disappoint myself. Who knew a blog could do that. The support here is amazing!
7. If you had to live in one place forever, where would it be?
Pembereley! Oh bummer, it's fictional estate owned by Mr Darcy…
As an Anglophile I would have to say somewhere in England. I've previously lived in Brighton for a year and enjoyed it immensely. It almost feels like a second home to me. Living by the sea and being surrounded by green hills as far as the eye can see has always appealed to me.  I do however have a huge crush on London and I always get this warm and fuzzy feeling whenever London is mentioned. It's a beautiful city filled with historical architecture, large parks, cultural events, possibilities…well my list could go on and on. I would probably live in a beautiful Regency/Victorian terraced house situated by a park.
8. Show us your favorite blog post that you've made so far?
That must be my previous post. At that very moment I felt and still feel like I'm moving forward, I have a sense of purpose and I'm starting to believe that I might actually be able to complete my C25K running program.
9. What's the most beautiful thing you've ever seen?
Oh,  that's a tough one! The world is filled with beautiful places, things, people and unselfish acts. However, one place that came to by mind and simply dazzled me was the Navagio "Shipwreck" Beach at Zakynthos. That place is so beautiful it's almost surreal. The blue water is crystal clear, and the sheer limestone cliffs and white sandy beach will almost blind you.
10. Do you like to cook, and if so, what'd your fave recipe?
I love to cook! It a nice way to let the creativity flow and discover new flavours.
I don't tend to strictly follow recipes, unless it's for baking. Usually I just remove or replace some ingredients in order to create my own personalized dish. However, there was one recipe where I found a great way to prepare a good crispy tofu. Before frying it, squeeze out the excess water between a piece of paper towel, sprinkle the tofu with cornstarch (just not too much or everything will stick together), heat a skillet with oil and your ready to go! Why not add some fresh chili and ginger! Once the tofu is golden you can add it to any dish or sauce to your liking. A fast and easy way to get a delicious glaze/sauce is to add some freshly squeeze lemon or orange juice and a few spoons of mango chutney to the fried tofu and stir for a minute or two. Sprinkle with sesame seeds and enjoy this mind-blowing delicious sweet and savoury tofu with noodles or rice. Yum!
11. Who are your heroes?
Anyone who has never given up and persevered despite of cynics, bullies, and a harsh life.
Being subjected to bullying or injustice can break you down and push you on the verge of destruction, but it requires a certain strength to not be suppressed and held back by someone else's insecurities and jealousy. Never ever give up! Don't ever let anyone  break you down and tell you/make you believe that you can't do it!  Who are they to tell you that you can't? If they don't have faith in you or treat you in an unjust manner…be bold and brave in your heart.
"Courage does not always roar. Sometimes courage is the quiet voice at the end of the day, saying: I will try again tomorrow." – Mary Anne Radmacher
I nominate:
My questions:
1. What would you do/Where would you go if you had a time machine?
2. What makes you laugh out loud?
3. What is the hardest thing you have ever done, or the biggest obstacle you have faced in your life?
4. If you could star in a movie, which one would it be and who would be your co-star?
5. What's one piece of advice you would give your younger self?
6. Why did you start blogging?
7. Favourite season?
8. If you had a super power what would it be?
9. If you could meet anyone in the world who would it be? What would you say to them?
10. What's the story behind your blog name?
11. Who inspires you?