Hi everyone,
So today I'm doing the Liebster Award tag thing and I was nominated by the lovely, Madeline, so thank you for that!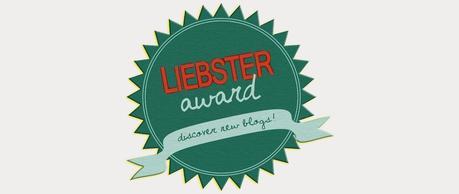 The rules for the Liebster Award are:
1. You must link back to the person who nominated you.
2. Post 11 random facts about yourself 3. You must answer the 11 questions given by the nominee before you.  4. You pick 11 nominees with under 200 followers to answer your questions.  5. You cannot nominate the person who nominated you. 6. You must tell the nominees that they have been nominated by you. 11 Fact About Emily  Obviously if you've read my blog you will probably know some of this stuff about me because I can only come up with so many new facts about myself. 1. I'm obsessed with Alexa Chung 2. I live for puns 3. I'm definitely a night-owl, I stay up too late for my own good 4. I start university in the Autumn term 5. I'm on Twitter, Instagram or Tumblr all the time 6. I speak in text talk in real life, super embarro 7. I cannot wing my eye liner, it never goes right 8. Self-confessed tea addict 9. I wish I was musically inclined 10. My goal in 2014 is to end fedora shaming (they're cute ok) 11. I cried watching The Fault in Our Stars trailer
1. How long have you been blogging and how do you feel about this journey? I've been blogging since I was 14 so about 3 years even though it was off and on for a year and a half.  The journey's been amazing as it has really helped my writing (I cringe reading my 14-year old self's posts), given me amazing opportunities and has increased my love for writing and fashion especially. 2. How did you choose your blog name? At the time I was creating my blog, MAC had a collection called Stylishly Yours out and I completely just copied the name. 3. What is the next product on your "to-buy" list? The Eyeko Liquid Eyeliner (reference back to my first fact about myself) 4. What is one thing you struggled with - blog related? Definitely finding time and motivation to keep up with posts.  Now I have found a schedule where I post once a week (on Sundays) that way if I haven't already pre-made a post I have the weekend to do so.  Also, creating new ideas for posts is hard.  I can only do so many Style Diaries since 5 out of the 7 days I am in uniform. 5. What is your favourite thing about blogging? Getting e-mails from some of my followers asking for advice or leaving me nice little messages.  It's amazing knowing you have a platform that has reached out to help at least one person.
6. If you could only wear 5 products on your face, what would they be? Concealer, eyeliner, mascara, lipbalm, and brow powder
7. What is one makeup product that really disappointed you?  Probably the NAKED Palette by Urban Decay.  It is a great product, but I do not wear eyeshadow usually unless it's for a huge occasion so I just feel like it was money wasted on something I have used maybe 5 times since purchasing.
8. Do you have any changes you want to make to your blog in the future? If so, which ones? Definitely, I don't know what type of changes yet but I'm not 100% happy with it right now as I should be. 9. Which type of product do you gravitate towards the most? (lipstick, eyeshadow, blush etc.) Definitely lipsticks because I wear them the most.  Current obsession with dark red lipsticks, I wear them every chance I get.
10.  What is your current favourite beauty product? I'm going to go with a Rebel lipstick by MAC.  Absolutely obsessed with it. 11. What is one goal you have for your blog? Ideally, becoming a fashion blogger would be really cool because I love reading them and the outfits they put together are so cool and unique but realistically I just want people to be satisfied reading my blog and I want to feel like this is something I succeeded in. I nominate.... AdoraMehitabel Abbzzw LovelyLittleLux-uries NotJustACurl HugheSing
Sultana's Sanctuary
I can't even think of 11 honestly, because most of my blogger friends are long gone...
My 11 Questions For You
1. Why & when did you start your blog? 2. What made you become a beauty blogger? 3. What's your holy grail/ must have product? 4. What product do you believe was not worth the hype? 5. What's the most expensive product you have ever purchased? Was it worth it? 6. What does you blog name mean? 7. Who is your favourite blogger? 8. What's the coolest thing about blogging? 9. Favourite make-up brand? 10. What's the one product you always put on before leaving the house? 11. What's a make-up trend you hate?