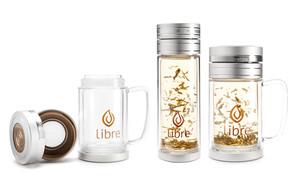 Libre Tea On-The-Go
Libre specializes in carefully crafted portable tea glasses and mugs. Libre styles make it possible for you to have great tea on the go with their double walled designs and integrated strainers.
The Libre Mug took home a prize at the World Tea Expo in 2011 and was featured in Yoga Journal in 2012.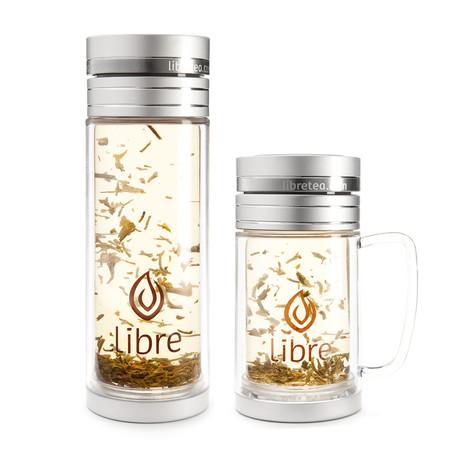 Libre Large Glass + Libre Mug by Wendy Weir
 Libre tea glasses and mugs are designed to provide the best cup of loose leaf tea possible on the go. Their double walled system features a glass interior for great tasting tea and a polycarbonate outer layer that stays cool to the touch while your tea stays hot. The removable strainer is made of durable stainless steel. This is the perfect set of containers for everyday, whether you're an expert yogi or an office-bound tea-lover.


About the Designer: Wendy Weir
"For me the beauty of design softens the harshness of the everyday and gives me inspiration to generate more beauty. I appreciate form and function especially simplicity and beauty combined." Wendy Weir seeks to inspire what she calls "tea moments" — those moments that we take throughout our busy days to connect, reflect and relax.