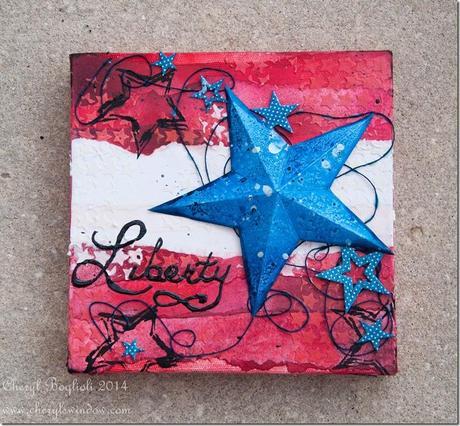 Summer is in full swing here and many will be celebrating 4th of July with family and friends.  I hope we all remember that it is more than good BBQ and fireworks, it is celebrating Independence Day and the Freedom and Liberty we have (or are supposed to have, but that is another soapbox for another time) here in the United States of America.
I wanted to create a fun mixed media canvas to hang on my wall for July.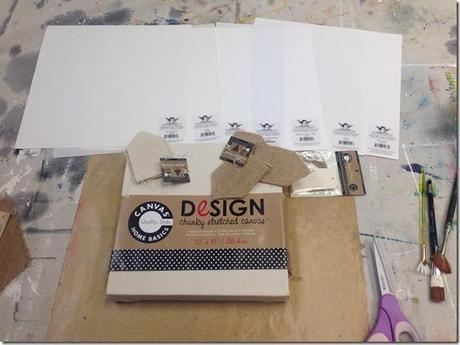 I started with lots of fun Canvas Corp goodies including a chunky raw canvas and a variety of Tattered Angels Mistable papers.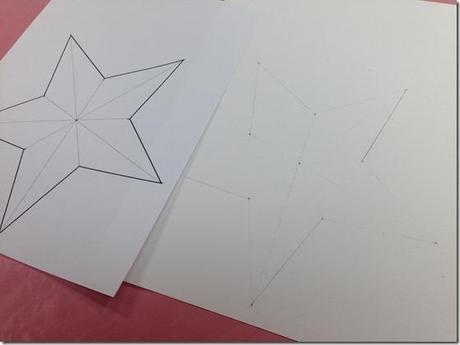 I decided I wanted a large star as my focal point so I found a paper star template online and printed the star.  In order to keep my template, I poked holes through all points and used those as a guide to redraw the star.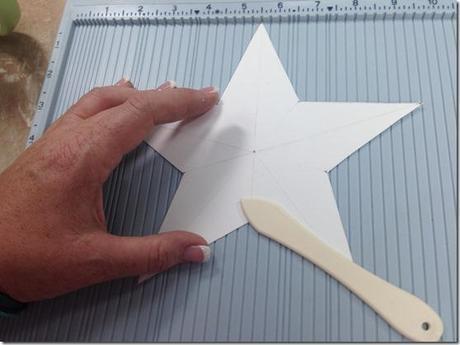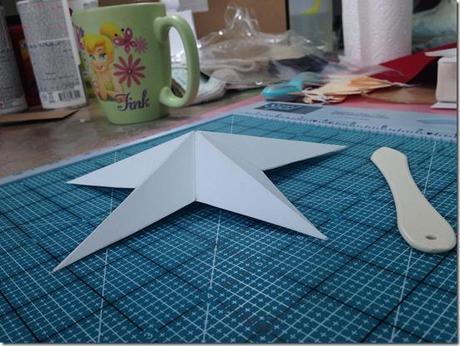 I used my Scor-pal to score the star so it would fold up.  Star is ready to paint!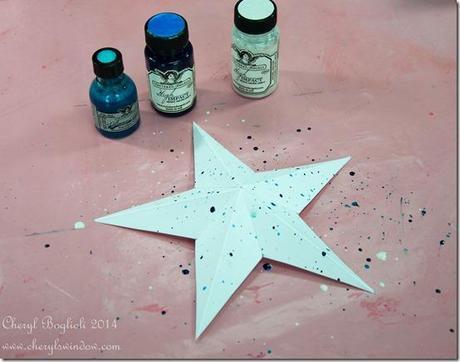 I splattered some Glimmer Glam and
Glimmer Glaze
on my star before misting with blues.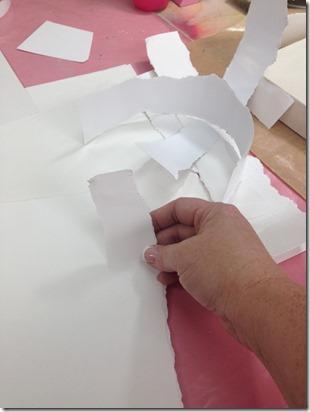 I gathered my Tattered Angels mistable papers and tore a few strips from each piece.  The variety of papers helps to create different textures and shades when misting.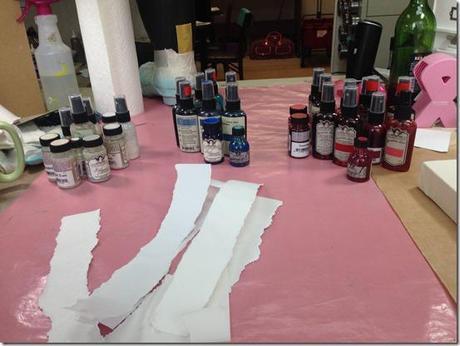 I pulled out all my really red Tattered Angels mists as well as the blues and whites.  I decided to make the stars blue and the background with strips of red and white.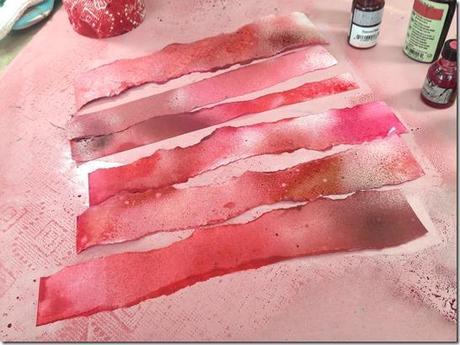 I randomly misted a strip of each type of paper with the reds and rolled a pattered paper towel roll over to pick up some extra ink and add a faint pattern to my strips.  I cleaned all this up and repeated this step with whites.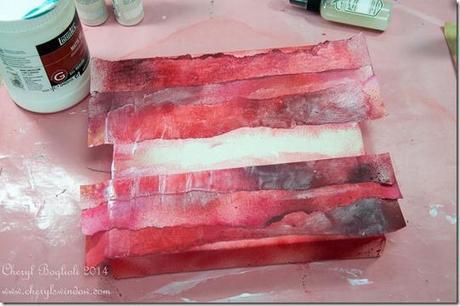 I use the reds to mist the canvas and let it dry.  I then collaged the red strips along the top and bottom of the canvas.   When this was dry, I sprayed the canvas with a Fixative before collaging the white strips so that the red would not bleed into my white strips.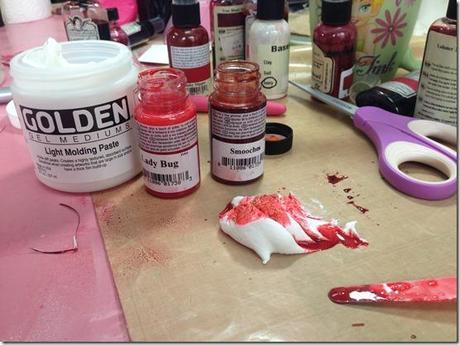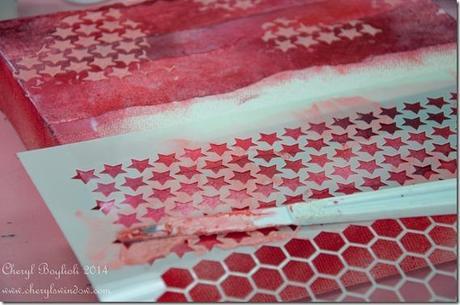 After the collaged canvas was dry, I mixed some red Glimmer Glam in a light Molding paste and applied this through a Julie Fei-Fan Balzer designed stencil by The Crafter's Workshop to provide even more texture and enhance the star theme I had going.  I repeated this step with white Glimmer Glam to add across the white strips of paper.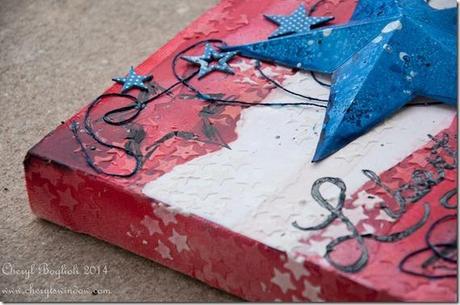 I also used some DecoArt fluid paint in black and added a few more stars with another stencil by The Crafter's Workshop.  The word Liberty was drawn freehand.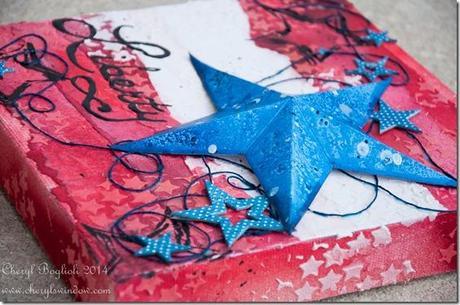 While canvas was drying, I misted my paper star as well as some Pink Paislee Artisan chipboard stars and some blue twine.  Once everything was dry, I assembled my canvas.
I love all the texture and layered elements on this piece and will hang it proudly on my studio wall!