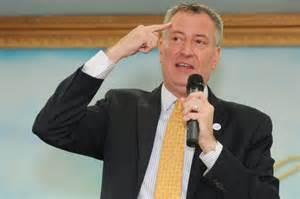 Via Fox News: New York Mayor Bill de Blasio says the explosion in random slashings this year shows the city is getting guns off the streets, but critics say it's another NYPD policy that is driving the blade attacks: The end of stop-and-frisk.
De Blasio's claim earlier this month that violent criminals are using knives, razor blades and boxcutters to maim strangers because they can't get their hands on firearms prompted skepticism from law enforcement experts. Slashings have jumped about 20 percent this year compared to the first three months of 2015, with attacks occurring on the subway, at tourist attractions and in outer borough neighborhoods long plagued by crime.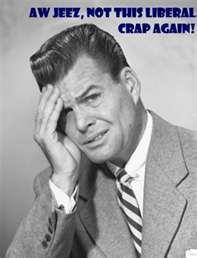 "I'm not a criminologist," de Blasio told reporters in response to a question about the knife attacks. "But I can safely say that guns are being taken off the street in an unprecedented way. Some people, unfortunately, are turning to a different weapon."
Some law enforcement experts aren't buying the mayor's explanation for the rise in knife crime. "These criminals didn't just start carrying knives out of the blue or because of the guns getting taken — I don't believe that for a second," former NYPD Detective Scott Prendergast, who runs the private investigation service Cornelius Investigations, told FoxNews.com.
Instead, Prendergast blames the rise in knife attacks on de Blasio for ending "stop-and-frisk," a policy in which police officers stop people based on suspicion and frisk them for weapons or other illegal items. "The increase in knives is more connected to ending stop and frisk . . . so the criminals know they can carry knives like they did back in the 1980s," Prendergast said.
Heather Mac Donald, a fellow at the Manhattan Institute who studies crime, agreed. "I'm not quite sure why violent people would switch to knife carrying over gun carrying when their chances of being stopped and frisked or arrested are already so low," she told FoxNews.com.
Asked for evidence backing up the mayor's claim about guns, the NYPD sent FoxNews.com data showing that gun-related arrests in 2016 have risen to 559 from 476 during the same period last year. And that at the same time as they arrested more people for having guns, shooting incidents fell to 130 from 161 and murders fell to 44 from 63.
Those statistics are consistent with the mayor's argument, but Prendergast noted that crimes in general are up. There were 402 more felonious assaults so far this year compared to the same time period last year – a 14 percent increase. Through the first two months of the year, there were 567 slashing attacks, some 20 percent above the pace set in early 2015. Police data also show that shootings, while down in 2016 so far, are still higher than they were two years ago when de Blasio took office. "I have lived and worked in New York City my whole life and it is definitely starting to remind me of the 1980s as far as unsavory characters being a lot more visible," Prendergast said.
De Blasio said the city's next project is to crack down on illegal knives and that the best way to do so is with "broken windows" policing – meaning enforcing laws against relatively minor crimes and shaking the perps down for weapons. "I believe in quality-of-life policing, or 'Broken Windows Policing,'" de Blasio said.  "I get the reports every day. Someone's jumping a turnstile [or] someone had some other kind of infraction and… it turns out they have a weapon," he said.
But critics say de Blasio doesn't fully allow police to practice what he preaches, because this year New York City decriminalized a host of minor crimes including public urination, drinking in public and littering. "So obviously they're not doing 'broken windows' policing," Prendergast said.
DCG