If you need another reason to be skeptical about the Left's and the Obama administration's insistence on gun control, here it is:
Bill Ayers, 71, who ghostwrote Obama's memoir and founded the domestic terrorist group, Weather Underground, advocates gun control.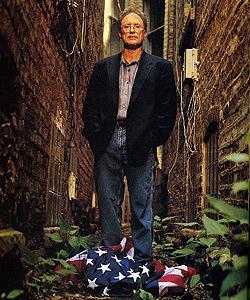 Obama buddy Bill Ayers
In 1969, Ayers co-founded the Weather Underground, a self-described U.S. communist revolutionary group that conducted a campaign of bombing public buildings during the 1960s and 1970s, ostensibly to protest the Vietnam War. In 1970, two members of the Weather Underground (Ayers' close friend Terry Robbins and Ayers' girlfriend Diana Oughton) were killed when a nail bomb they were assembling in a Greenwich Village townhouse exploded.
Ayers participated in the bombings of New York City Police Department headquarters in 1970, the United States Capitol building in 1971, and the Pentagon in 1972.
Ayers has remained unrepentant. In a 2004 interview, Ayers was asked, "How do you feel about what you did? Would you do it again under similar circumstances?" He replied:
"I've thought about this a lot. Being almost 60, it's impossible to not have lots and lots of regrets about lots and lots of things, but the question of did we do something that was horrendous, awful? … I don't think so. I think what we did was to respond to a situation that was unconscionable."
On June 14, 2016, Ayers sent out a tweet calling for a bill to ban AR-15 rifles: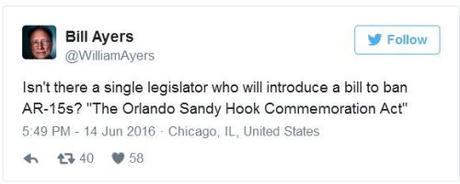 The irony of an unrepentant terrorist calling for gun control was not lost on former Republican presidential aspirant Herman Cain:

It's also fitting that Ayers would propose naming the gun-control bill "The Orlando Sandy Hook Commemoration Act," given that:
Both the

Sandy Hook

and

Orlando mass shooting

massacres are false-flag fakes.
No AR-15 rifle was used in either Sandy Hook or Orlando.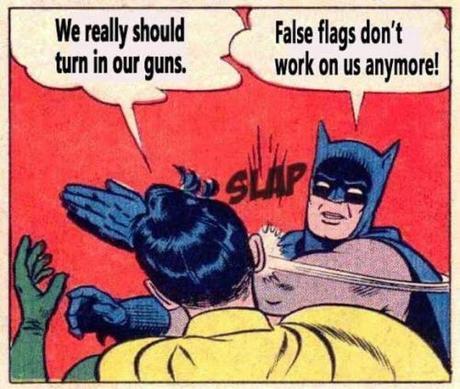 H/t Barry Soetoro Esq. for the pic above.
See also:
Sandy Hook hoax: 6 signs that school was closed before massacre

Orlando shooting: How we know it's all a lie

Bill Ayers Rewrites History

Terrorist Ayers Finally Admits He Wrote aka Obama's Book
~Eowyn