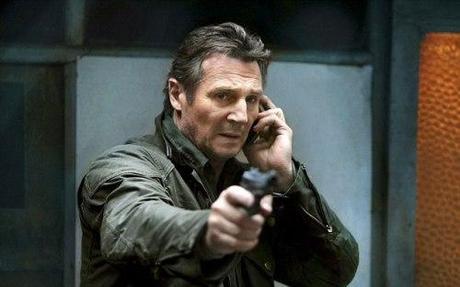 Daily Mail: It has become one of Hollywood's surprising second acts – how 62-year-old Liam Neeson became one of Tinseltown's most bankable action heroes playing a cold blooded killer with a particular set of skills.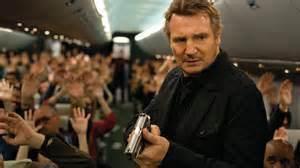 But now the Irish-born actor and star of the ultra-violent Taken trilogy has thought it wise to wade into America's fraught gun debate. Speaking at a press conference in Dubai for the launch of Taken 3 on Tuesday, Neeson offered an interviewer his opinion of his adopted home's attitude to firearms.
'There's just too many [expletive] guns out there,' said Neeson, who is reputed to have been paid $20 million for the new latest Taken installment. 'Especially in America. I think the population is like, 320 million? There's over 300 million guns. Privately owned, in America.'
'I think it's a [expletive] disgrace. Every week now we're picking up a newspaper and seeing, 'Yet another few kids have been killed in schools.'
When asked if the issue extends to police responsibility Neeson said 'let's not get into it'. But then added: 'Let's put it this way: I think a light has been shone on the justice system in America, and it's a justifiable light.'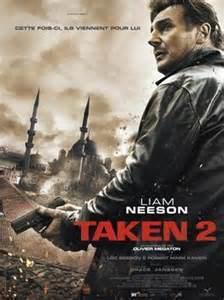 Neeson, a supporter of gun control, is best known as gun-toting father, Bryan Mills, who will stop at nothing to get his loved ones back.
But he was quick to make the distinction between fiction and reality, and said his movies wouldn't inspire people to buy and use guns. Growing up watching cowboy movies had not turned him into a killer, he said.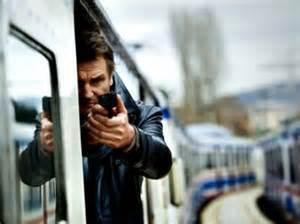 'A character like Bryan Mills going out with guns and taking revenge: it's fantasy. It's in the movies, you know? I think it can give people a great release from stresses in life and all the rest of it, you know what I mean? It doesn't mean they're all going to go out and go, 'Yeah, let's get a gun!'
The Irish-born actor became an American citizen five years ago and currently lives in New York City. Before speaking about gun ownership in America, Neeson reflected on Said and Cherif Kouachi shooting spree last Wednesday that claimed a dozen lives. He said: 'First off, my thoughts and prayers and my heart are with the deceased, and certainly with all of France. 'I've got a lot of dear friends in Paris.'
The wildly successful Taken trilogy has grossed almost $603 million to date in box office worldwide. It has turned Neeson from a respected character actor most famous for his portrayal of Oscar Schindler in Steven Spielberg's Oscar winning Schindler's List into a fully fledged action hero.
The star is reported to have been paid $20 million for his role as CIA operative Bryan Mills, joining the ranks of Leonardo DiCaprio and Tom Hanks as Hollywood's best paid stars.
However, some of course are not happy with Neeson's foray into Second Amendment politics. 'The rank hypocrisy of an actor who uses guns in his films and attacks gun ownership at the same time is way over the top. I guess you don't need brains to act,' said Alan Gottlieb, founder of the Second Amendment Foundation to WND. 'All you have to do is read the script.'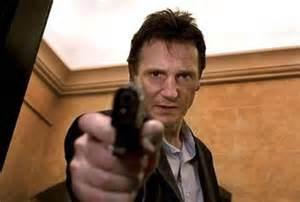 Another Hollyweird hypocrite…
DCG