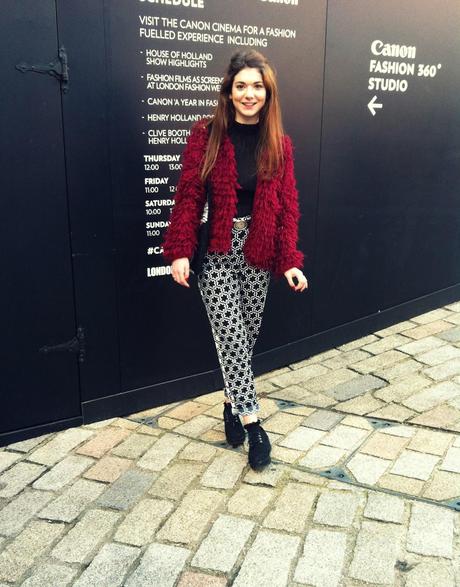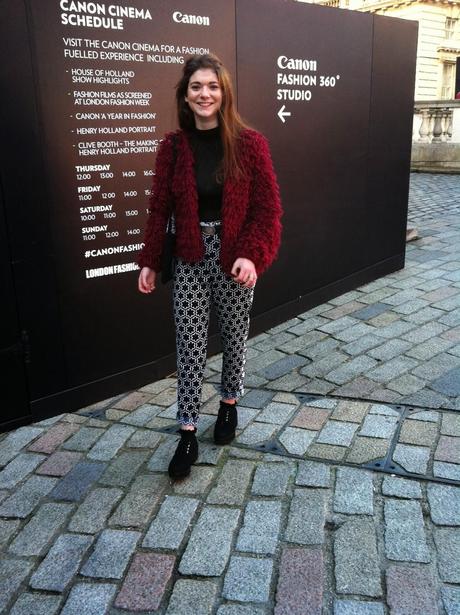 creasing at something..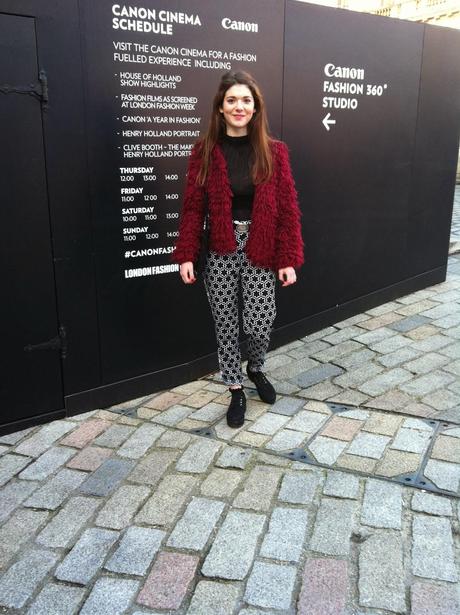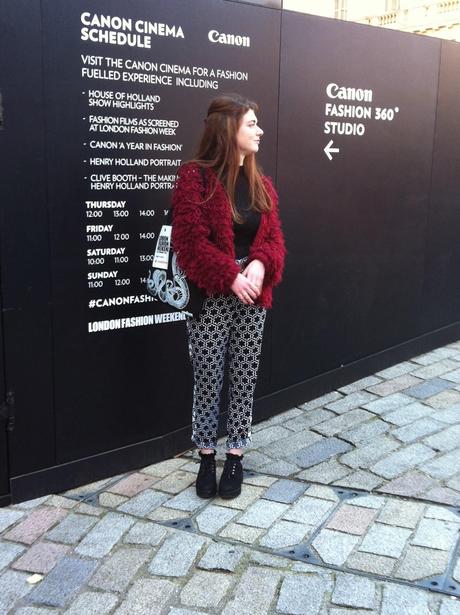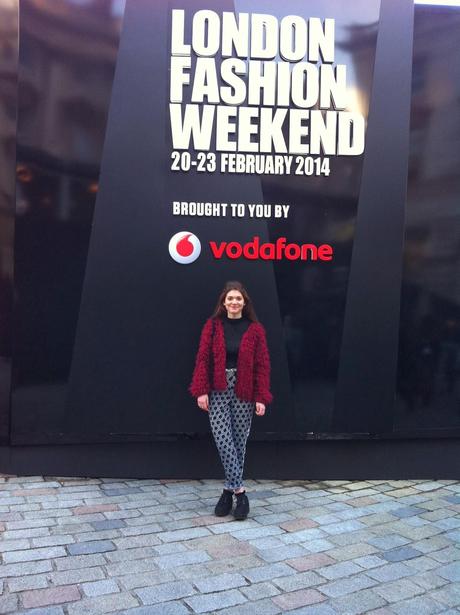 cardigan - Missguided// top - charity shop// trousers - Boohoo// belt - charity shop// socks + shoes - Topshop
This is probably the 50th post you've read on LFW so I'll keep it short (didnt happen). This was my first experience of the LFW madness, I went down on Tuesday to see what all the fuss was about, it was not what i expected - I didn't realize anyone could just waltz in (and by anyone i mean normal randomers off the street). For a couple of hours I just enjoyed people watching, snapping crazy outfits, and chatting to people! I can't explain how much i enjoyed just being there, the fact that you can get away with wearing a spiked mask or a pom pom jumper just made me smile. Whilst i was there i was mentally planning all the crazy things i could wear in September, I want to just go down to Somerset house everyday and snap all the amazing outfit creations people have assembled.    
Also I had tickets for the 'LFWeekend' on Thursday, which was great because me and a friend got to watch a trend catwalk, the atmosphere was definitely very different to the previous days. The whole thing felt more commercial rather than celebrating individual fashion style and design. However I would still buy tickets for the weekend part of LFW again, as a catwalk show is always interesting. 
I will do another post of the street style photos i have taken, so keep a look out...