Watch exclusive off track rivalry of Lewis Hamilton & Nico Rosberg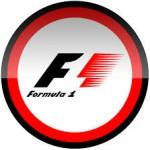 Racing becomes more fun and interesting when such feeling comes into play, Both these Formula1 racers are ready for a fierce racing showdown this time.Watch this behind the scenes video as Lewis and Nico fight against each other to stay ahead of their closest competition, whatever the situation!
Don't forget to subscribe their Youtube Channel also for more amazing videos.
Just Click on the button : Subscribe
Official Social Profiles:
Twitter: https://twitter.com/Allianz
Facebook: https://www.facebook.com/allianz
Google+: https://plus.google.com/+Allianz
Stay tuned for more amazing videos.