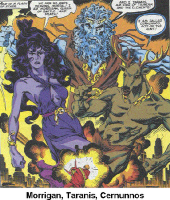 LEVIATHAN Larry Niven 1970
"I wonder how the foreign policies of the United States would look if we wiped out the national boundaries of the world, at least in our minds, and thought of all children everywhere as our own." Howard Zinn
The Plain Facts
Length:ten pages
Genre:Science Fiction
Category:
Time Travel
Hard Science Fiction

the "hardness" or rigor of the science itself
Characters:
CollectorsCollected
SvetzGodzilla(not named as?)
Ra ChenLeviathan
Secretary GeneralLibrary at Alexandria
Sperm Whale
Setting
United Nations Labrotary (Not Sure? So if a correction is needed please help me.)
Time From
Time To
Post-Nuclear AgePre-Nuclear Age
So, what's It About Man?
According to the Editors of The Best Time Travel of the 20th Century "'Leviathian!' postulates a fascinating question regarding time travel: what if where a traveler ended up is not only back in time, but back in some other time stream." So the collectors go into the time streams and find the things that the United Nations must catalog. What happens when the things fight back?
First Words
TWO MEN STOOD on one side of a thick glass wall.
Last Words
"That's right. Ever hear of a bird call a rock?"
Favorite Quote
"Leviathan hit the water with a sound of thunder."pg 184.
"It(Time Travel)violates everything the scientists of time thought were natural laws. Logic. Conversation of matter and energy. Momentum, reaction, any law of motion that makes time a part of the statement. Relativity."pg.187
What I learned About Writing
Its fun to take a piece of fictional world and make it believable because of the believable science behind finding it. Larry Niven's reliance on scientific fact can make the unbelievable - believable.
Turnip Tips
Larry Niven Interview with John J. Miller
Inconstant Moon Outer Limits by Lary Niven watch here.
Larry Niven Interview with the Hour 25 Podcast.
Favorite Words Used
Time Stream
Leviathan
Roc from western mythology.
Where to Find This Story
The Best Time Travel Stories of the 20th Century