When it comes to a renovated home – the truth be told – It's all in the details!  And one of the most important details that dominate the interior and exterior of a home remodel is selecting the ideal windows.
Not only do they define the architectural style on the exterior while providing character and beauty to the interior – they also flood natural light into a space while keeping us connected to the outdoors.
Natural light improves our mood and health and gives us that energy boost we need to fight those winter blahs.
Whether you're replacing every window or supplementing your home with a few more there are plenty of window styles to choose from.
Here are just a few window styles and types: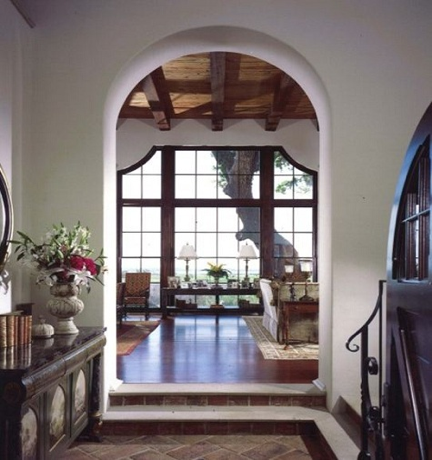 Image via Houzz      Designer: Summerour Architects
Fixed Windows. These windows are non operational and are typically used for accent windows where light and views are maximized.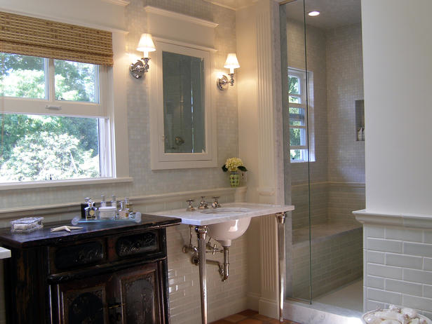 Image via Lori Gilder / Interior Makeovers Inc.
Double Hung Windows. This is the most classic and popular window style and is perfect for a traditional or period home.  They consist of two sashes – the bottom sash slides up, and an upper sash slides down – yet only half of the window can be open at one time. This is a typical traditional window style.
Image via Country Living
Casement Windows. Another conventional window, casements are side mounted and hinged vertically to swing inward or more often outward. They are operated with a rotating crank and provide great ventilation. These windows can be customized for either a more contemporary or rustic look while providing maximum views and ventilation.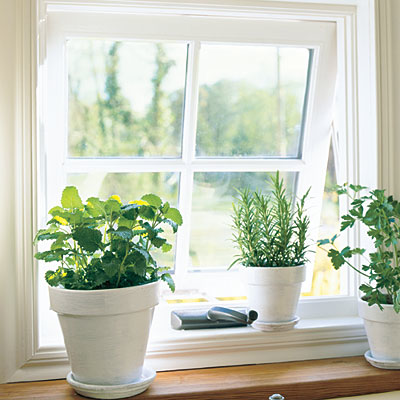 Image via Southern Living
Awning Windows. This window style is similar to the casements.  The difference is they are top-hinged and tilt open at the bottom and provide partial ventilation.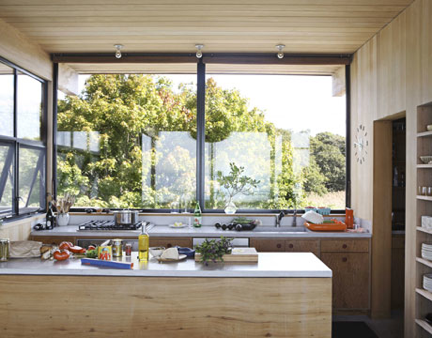 Image via House Beautiful
Slider Windows.  The sliders are set into top and bottom tracks and slide over one another like a sliding door. Only one half of the window may be opened at a time. This window is very cost effective, doesn't encroach on an on to any deck or patio and fits in well with many home styles.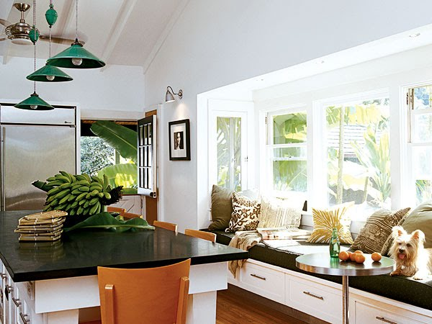 Image via Coastal Living
Bay/Bow Windows. These are three sided windows that project out from the exterior wall either straight or on an angle, and typically utilize casement or double hung window styles.  On the exterior they fit in well with traditional and Victorian architecture – and instantly add character and charm to the interior.  Add a banquette or window seat and you've created an instant "wow" factor.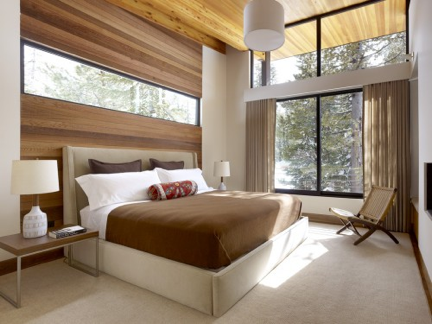 Image via Houzz
Clerestory Windows. These windows are very common in Craftsman style homes.  They consist of a series of narrow windows along the top of a wall, which are often elevated above an adjoining roofline.
Take a good look around and grab the design cues from what's already there then select those perfect windows to enhance your home's architectural style.
Stay Inspired!

I encourage you leave questions or comments below this post, and fill out the form on the right hand side of this page to receive your free copy of my special report: "15 Money Saving Strategies When Planning Your Home Renovation"
Article by Lori Gilder, Architectural Interior Designer, Los Angeles, Ca. © 2011 Lori Gilder. Interior Makeovers Inc.