Talk of fall is everywhere and it's making me feel completely unprepared.  While we did recently move several hours north... I still live in the South.  And it's going to be hot as anything for at least six more weeks.  I am certainly looking forward to searching for jeans and trousers, being able to wear more than one layer, and changing my beauty products to darker shades, but for now, I'd rather ride this summer out and enjoy every second left.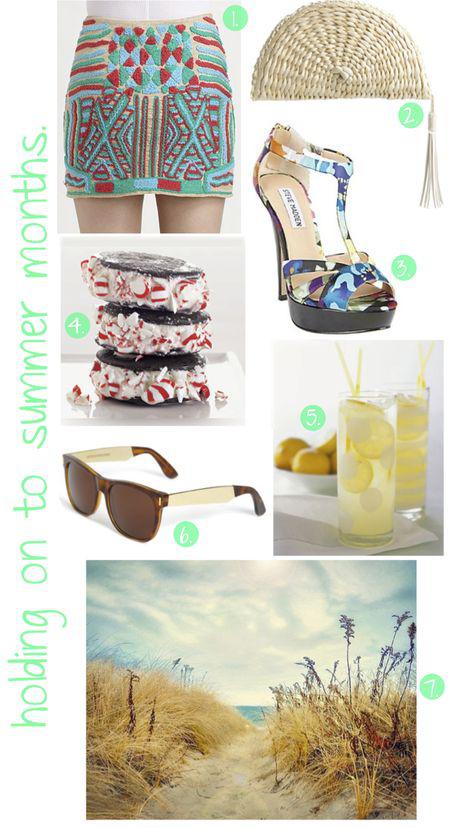 1. Embroidered Mini Skirt.  By Gryphon.  $128.
2. Woven for the Weekend Clutch.  By Modcloth.  $28.
3. Haylow Heels.  By Steve Madden.  Shown in floral.  $70.
4. Mint Ice Cream Sandwiches.  Image via Real Simple Recipes.
5. Lemonade.  Image via Pinterest.
6. Havana Glasses.  By Retrosuperfuture.  $200.
7. A trip to the beach.  Image via Pinterest.